News & Gossip
Kangana Ranaut exposes B-Town 'Drug Connect'; Tells how they 'snort drugs and do shows'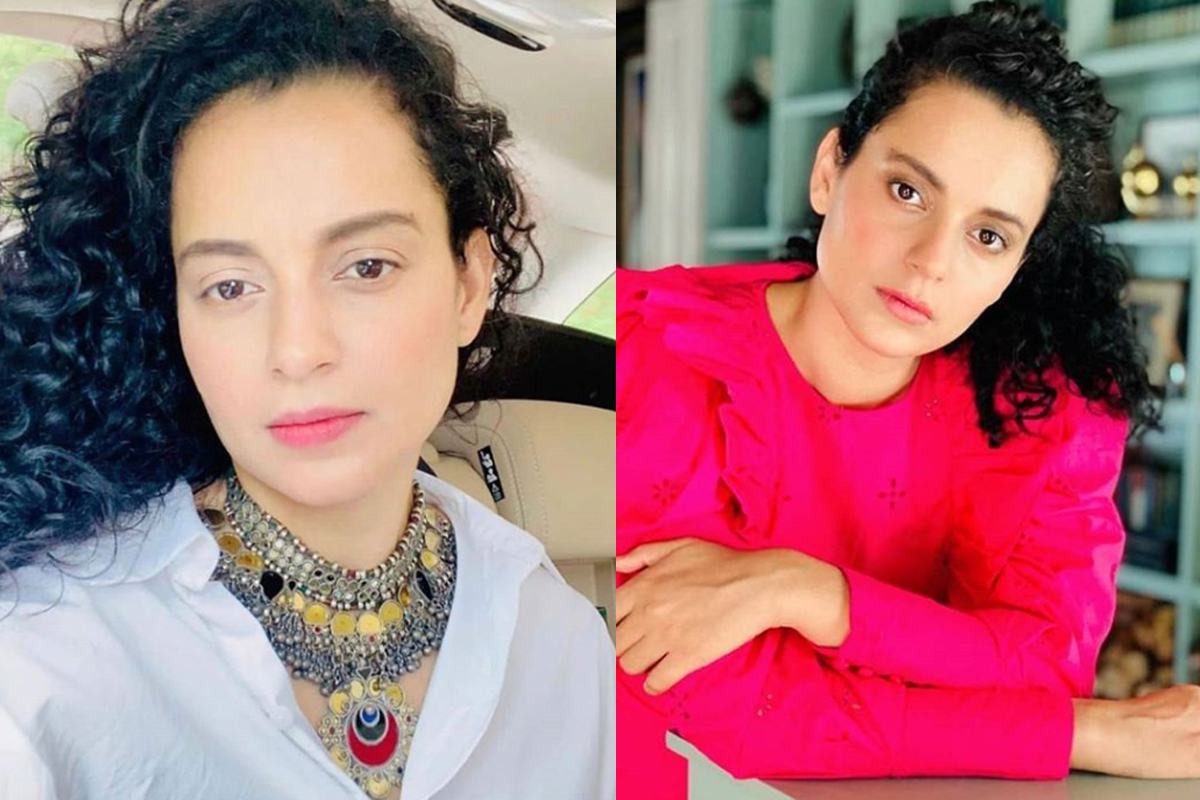 The badass diva of Bollywood Kangana Ranaut is taking the internet by storm as she reveals about the real ecstatic world of film industry that is hidden behind the perfection and glamour. The 'Queen' actress, who is closely following Shushant Singh Rajput's death case, has recently given an interview where she unveiled a lot about the dark side of Bollywood where many star are apparently drug addicts. Kangana's statement came after Rhea Chakraborty's alleged 'drug chats' with her associates were retrieved by Enforcement Directorate, which has created a lot of buzz on social media.
In her interview, the 'Manikarnika' star witnessed to have seen many young stars indulged in drugs back when she used to be the part of the "high and mighty' club of Bollywood and used to attended grand parties every other night. Kangana said, "Many young actors, my age, they individually snort drugs and do shows. Second, blind items are also being written about these actors. Dealers are the same. Everything is handled in a systematic manner. Their wives also host these parties. It is a different environment altogether. You will find people who only do drugs and indulge in debauchery in such parties."
She adds, "Many governments have helped this Bollywood-drug mafia grow. Same Bollywood-drug mafia involved, they know each other, same dealers and peddlers are involved. Then there is another racket – blind items, where actors have admitted that they consume drugs. These people promote nepotism, many of them do drugs from childhood and then become actors or directors. Many of these actors, I dated one of them — they go to a place, start with a drink & then go on with drugs. It all starts with a drink, then a roll, and then a pill, then they snort – it's a secret sign."
"These actors, their wives move to houses & do drugs, debauchery is unimaginable. I've seen how vulgar it becomes and things get out of control at these drug parties. Some of the realities are shown in a recent film, but the truth is whitewashed. My question is how can such people be idolized?" the actress further added.
Meanwhile, Sushant Singh Rajput's girlfriend Rhea who is also the prime accused in late actor's alleged suicide case has been grilled by Central Bureau of Investigation on August 28 for nearly 10 hours. The 'Jalebi' actress is also reported to soon be interrogated by Narcotics Control Bureau, as drug-angle has emerged in 'Kedarnath' actor's case after a WhatsApp chat from Rhea's mobile was recovered by the ED that hints at her taking and dealing in drugs. As per recent developments, NCB has already filed an official complaint against Rhea for allegedly dealing in drugs and names of 20 top Bollywood celebrities and politicians have also been given to the NCB, as per reports.