News & Gossip
Shadab Khan Said "Sorry Bhabi" To Sania Mirza, The Reason Will Blow Your Mind!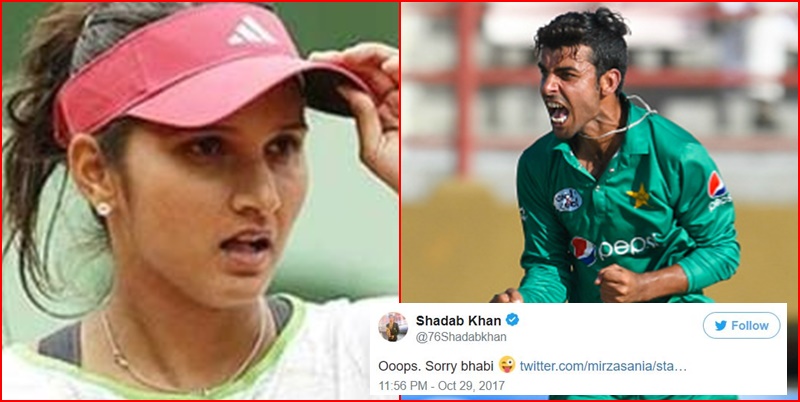 Twitter is currently one of the best social media platforms, there are several things you can do on Twitter. For big celebrities, it is a platform to interact with their fans and share their views. We often witness some funny and casual Twitter banter with the celebrities. This time Sania Mirza indulged in a romantic chat with her better half on Twitter.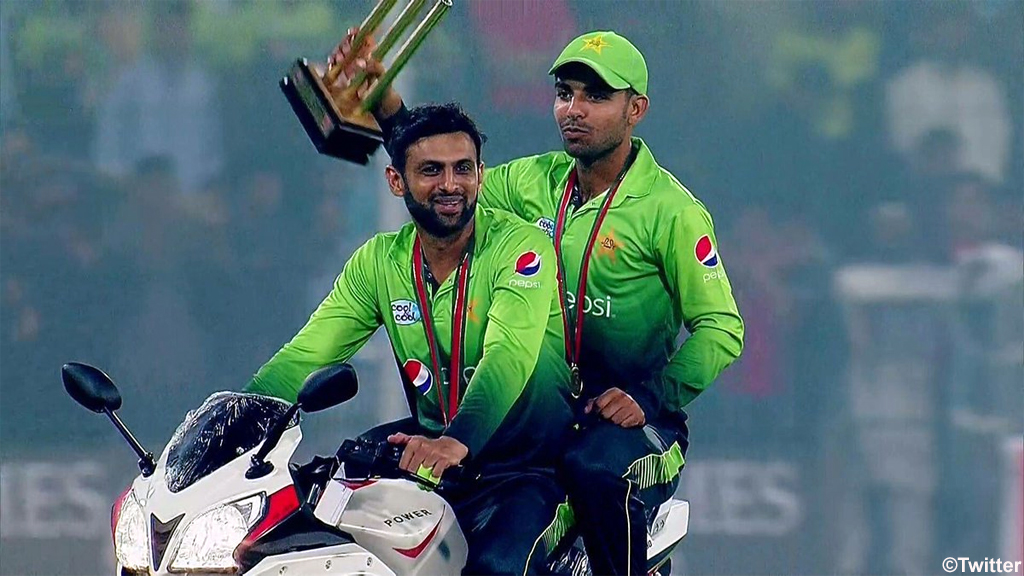 Recently, Shoaib Malik won the 'man of the match' award for his stupendous performance in Sri Lanka and Pakistan Series. Ace all-rounder got a bike as gift, way to go Shoaib!
After winning the bike, cricketer uploaded a picture of himself on the bike on his Twitter handle. His wife Sania Mirza was quick to respond and asked her husband for a ride. She openly asked him for a ride on Twitter.
Check out what she said on Twitter:
Chalen phir is pe?? 😏😂😂#MOM #Manoftheseries @realshoaibmalik pic.twitter.com/iEnkxuKJ7O

— Sania Mirza (@MirzaSania) October 29, 2017
Shoaib responded to Sania's Tweet quickly and asked her to get ready for the ride.
Check out his Tweet down here:
Yes yes! Jaldi se ready ho jao jaan im on the way ❤️ https://t.co/QnLkPmbNGP

— Shoaib Malik 🇵🇰 (@realshoaibmalik) October 29, 2017
There was a twist in a tale as well, Sania again posted a picture of Shadab Khan occupying the back seat. She twitted the picture with the caption, "Ok never mind.. I guess the seat is taken already.."
Check out her Tweet right here:
Ok never mind.. I guess the seat is taken already 🤷🏽‍♀️🙄 @realshoaibmalik @76Shadabkhan 🤔 pic.twitter.com/TuAquumw5j

— Sania Mirza (@MirzaSania) October 29, 2017
Shadab Khan didn't ignore the Tweet, he immediately apologized to Sania with a Tweet.
Read his Tweet right here:
https://twitter.com/76Shadabkhan/status/924703884597219328
What a funny and interesting conversation this was! It seems that Shadab Khan was 'Kabab mein Haddi'.