News & Gossip
Is Salman Khan's life in danger? Faridabad Police nabs 'sharpshooter' targeting the actor: Reports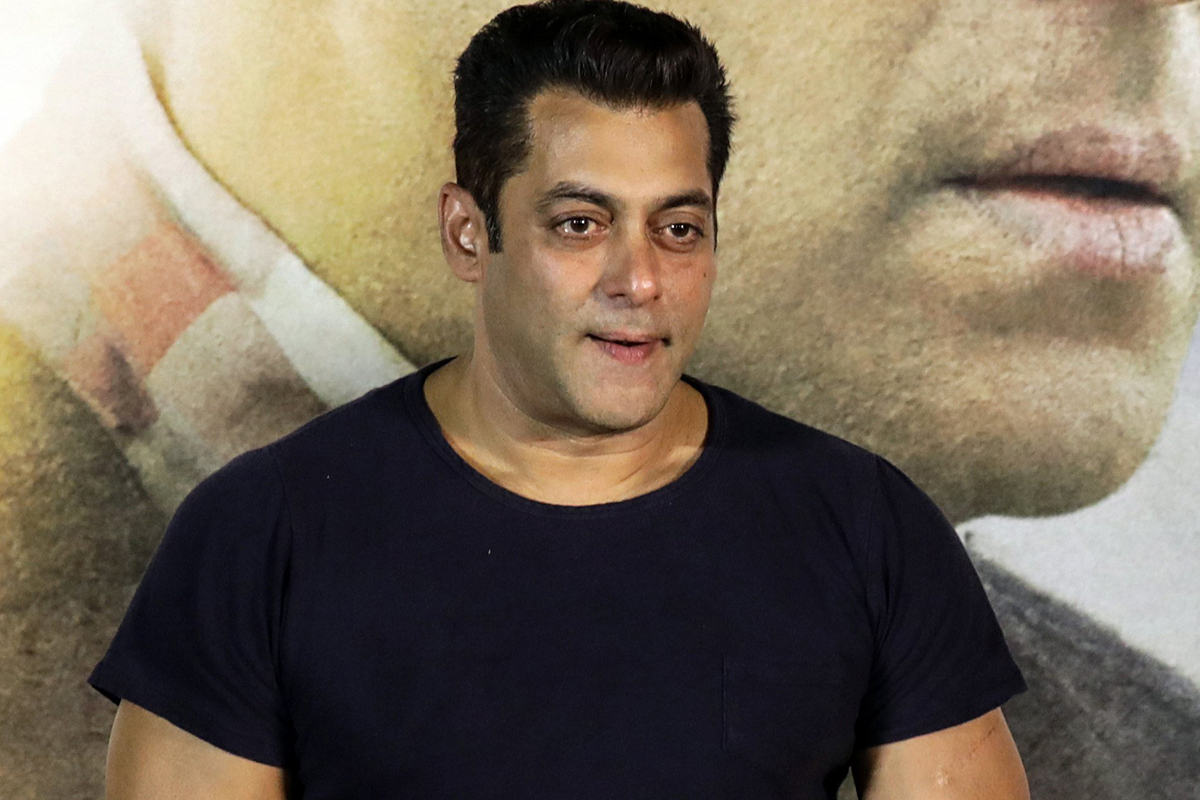 Faridabad Police has reportedly uncovered a sensational plan motivated to assassinate Bollywood star, Salman Khan. As per reports, the arrest of a sharpshooter named Rahul, in relation to another crime, led the police to uncover a plan in motion to terminate Salman Khan. The accused is the gang member of Lawrence Bishnoi Gang in Faridabad, who is the prime suspect in the murder of Praveen, a Faridabad resident, and was arrested from Uttarakhand on August 15.
According to a media report, when the local Police investigated the accused, Rahul alias Sanga alias Baba alias Sunni, he made shocking revelations about conducting a recce in Mumbai in the month of January at the insistence of Bishnoi gang. Following which the Faridabad DCP, Rajesh Duggal, informed the media that Rahul had gone to Mumbai for recce to murder actor Salman Khan and had also observed actor's residence in Bandra and explored the area around his home for 2 days.
The motive behind planning the murder was the alleged killings of blackbucks by the Salman Khan. The plan, however, could not be completed due to the pandemic lockdown.
The Faridabad DCP told about the plan in detail, "During questioning, it has emerged that Rahul had travelled to Mumbai in January to conduct a recce for the murder of Salman Khan. He went to the actor's house in Bandra for the purpose and stayed in the area for two days." He further said that he did it at the insistence of Bishnoi and Sampat Nehra, another member of the gang. He said, "He conducted this recce at the behest of Bishnoi and Sampat Nehra, another member of the gang, who had also conducted a recce to plan for the same crime before he was arrested in June 2018."
As per Police reports, the sharpshooter, Rahul was initially working in ESIC hospital on a temporary basis and was arrested by Crime Branch Badkhal in 2018 for possession of an illegal weapon. He was, however, released on bail and later joined hands with Bishnoi gang, active in Faridabad, in 2019. The DCP further added, "He would commit different crimes with different accomplices on the directions of Lawrence Bishnoi. In the last six months alone, he committed four murders."
Furthermore, talking about the charges on the sharpshooter, the PRO of Faridabad Police, Sube Singh told the media that Rahul is now in remand and will be produced before the court where the police will demand his custody.
Meanwhile, the 'Dabangg' star is currently enjoying his quarantine time at his Panvel farmhouse with his friends and family and often shares pictures from his farm on his social media accounts. The actor had recently visited Mumbai for the promo shoots of his reality show, 'Bigg Boss 14' and on the same day had headed back to his farmhouse.