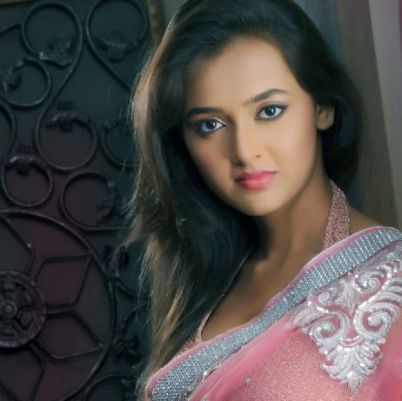 Reason behind the Ragini's make over
As we saw Ragini saying that she had a doubt onLaksh, when he refused to show the hand. Swara says he is out of our list now, he didn't do your kidnapping. In the hall, Laksh throws his jacket and removes the fake skin from his hand which he applied on his hand,. He recalls kidnapping Ragini and all the incidents.
so from the flash back scene now viewers know that Laksh kidnapped Ragini. But why?
Laksh wanted to kill Ragini to get rid of her and also trap Sanskaar in the plan. Laksh wanted to win Swara.
To save himeself Laksh tries to prove that Ragini kidnapped herself. Laksh says when Ragini can lock herself in Sanskar's room, when she can push you in the river, when she can kidnap Sumi etc, then she can kidnap herself too.
Swara gets Uttara's hairs extention and doubts her.She shows hairs extention to Uttara and asks if it is hers. Durga Prasad asks what she wants to say. Sujata says it can't be someone else. Swara says it is found in Ragini's clothes. She says she went to Uttara's room and found same hairs extention in her room. She says it is exactly same as found on the clothes. She asks how did these hairs extentions made me to Ragini's clothes. Laksh is shocked as well. Swara says you can't do this alone and asks who has helped you. Uttara looks at Laksh. Laksh is about to confess, but just then Uttara agrees to have kidnapped Ragini. Everyone is shocked.
In upcoming episode we will see Ragini will slap Laksh and shouts on him angrily. She says I will write Maheshwari family's destiny and takes the locker keys in her hand.Before she used to wear traditional sarees, but now she has a make-over. She has changed and she will be going to be head of the family. She slaps Laksh hard and says you have seen love till now, and now you will see my hatred. One thing has not changed and grew even more is Ragini's hatred.
Ragini says her slap is justified. Swara and Ragini's equation have changed, and the owner of the house is changed. All the property and house keys came in Ragini's hands. Ragini and Laksh are fighting over divorce. Ragini tears the divorce papers. Ragini has given tough slap to Laksh. She has decided to give him an angry answer. She says she will not give him divorce. Ragini's hatred will punish Laksh now. Ragini told him she won't sign on divorce papers and burns the divorce papers.