Specials
I Share Everything WIth My Sister- Randeep Hooda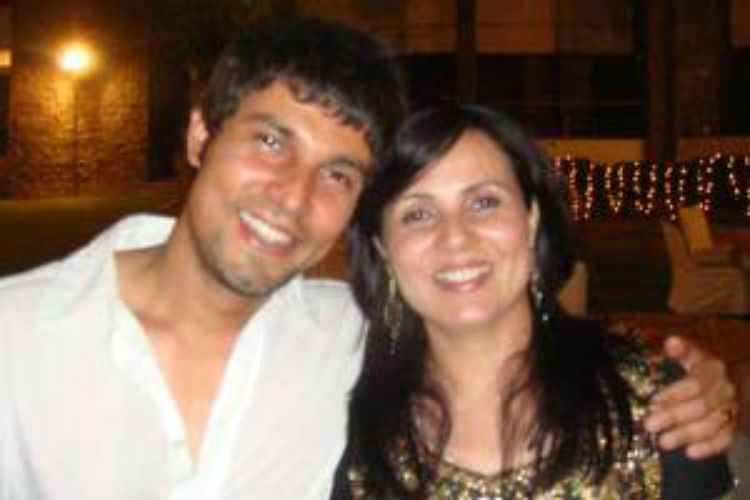 This Raksha Bandhan, we caught up with the rough-and-tough actor Randeep Hooda who shares a special bond with his sister Anjali Rooda (now Sangwan, post marriage). A New York-based doctor, specializing in cosmetic surgery, Randeep is extremely close to her. Here he recollects their childhood memories, ugly catfights and the tender bond of friendship that survives all odds.
What are the most cherished memories you've shared with your sister?
There are many vivid memories. We studied in the same school MNSS RAI which is a sports school. I remember taking all my laundry to her and she screaming at me for it, but then doing it so well that I used to get brownie points for my clean uniforms. I remember her getting me into swimming, as she was a very good swimmer too, while I hated the hard training. She complained one Diwali when I misfired a rocket that went into the clothes of one of the girls to the school captain, which got me a few hard slaps. Also, I remember standing at a cake shop one day in Rohtak (my home town), having a pastry when I saw her driving her scooter and a guy was eve teasing her. I was very young then and was just taking in what was happening when she skid to a stop, throwing the scooter aside and taking out her shoe, she started hammering the guy. Needless to say, he was soon running from this fiery jat ki chori. She was always there for me solid as a rock.
Tell us one thing you love and one thing you hate about your sister and why?
I love her laughter and her zest for life and the boldness she shows in everything she does in life. I love her kids Ojas and Sana and her husband Sandeep Sangwan. I hate her for her practicality and not really following her dreams.
How has your sister been a support to you? Has she played a mentor in your life and how much of your sucess do you attribute to her?
She has been a great encouraging factor in my life and it's only because of her that I am an actor today. She used to be absolutely stunning on stage in school where we had a very extensive drama programme. I used to watch her and started acting on stage after being inspired by her. Though she is a doctor now, but I hope one day we'll work together as actors. I am planning to act a play with her whenever she comes back from New York. Maybe I will get stunned once more with her performance as I used to get earlier. She's always been there for me when I've not been in my elements. She reminds me of where we have come from and where we have reached and where we can go.
Do you discuss everything with your sister?
She is a great friend and I talk to her about everything under the Sun. She accepts me for what I am. Of course we have had major physical fights as well when we were younger. She used to bash the crap out of me most of the times till I got bigger.
How do you intend to make this festival of Raksha Bandhan special for her?
We never made a big deal about Raksha Bandhan, but she still sends me a rakhi every year from whereever she is. I think the bond is not about this particular day, but a whole lifetime of togetherness. We never had any special gifts or plans for any Raksha Bandhan celebrated so far, but we never missed any either.
Share your Rakshan Bandhan message for your lovely sister.
I wish her dreams come true and her family remain healthy and happy. I want her to receive all the love, recognition and adoration in whatever she does. I would like to let her know that she is loved by all especially this wild child of a brother. Love you Anju.