News & Gossip
EXCLUSIVE: Sania Mirza and Shoaib Malik name their baby boy Izhaan Mirza Malik!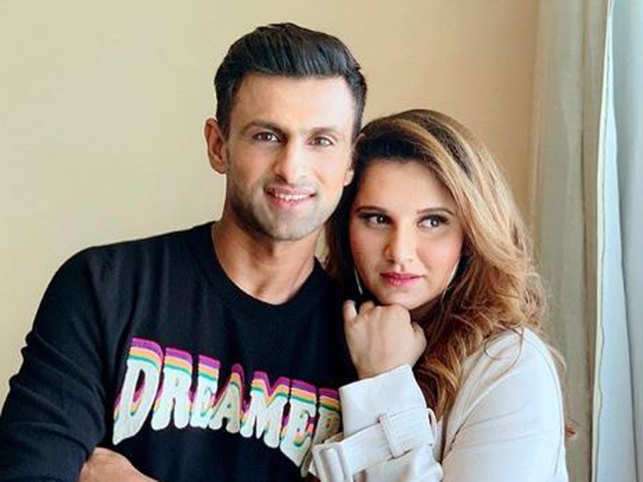 We had heard a few months ago that Sania Mirza is expecting a baby and the lady and her husband Shoaib Malik had taken their social media to share the good news with their fans in an incredible manner with an absolutely beautiful hashtag #babymirzamalik With this good news came in a lot many wishes and blessings and the couple, their families and friends simply couldn't wait for the birth of this child! Well, here ends their long wait as Sania Mirza and Shoaib Malik have been blessed with a baby boy who arrived this morning! Here's revealing to you the name they decided for their baby boy!
https://www.instagram.com/p/Bh6U0QpgLGs/?utm_source=ig_embed
Sania Mirza and Shoaib Malik, have revealed the name of their baby boy – Izhaan Mirza Malik. The first name – Izhaan, means God's gift in Arabic. The couple have named the baby boy Izhaan as they truly think he is God's gift for them. A report suggests the baby is healthy and weighs 3.5 kg. Sania Mirza was admitted to the Rainbow Children's Hospital & Birthright by Rainbow at Banjara Hills on Monday.
Shoaib Malik took his twitter to share the good news with the fans writing, "Excited to announce: Its a boy, and my girl is doing great and keeping strong as usual #Alhumdulilah. Thank you for the wishes and Duas, we are humbled

#BabyMirzaMalik

"
https://twitter.com/realshoaibmalik/status/1057090038993870849?ref_src=twsrc%5Etfw%7Ctwcamp%5Etweetembed%7Ctwterm%5E1057090038993870849&ref_url=https%3A%2F%2Ffilmymantra.com%2Ffarah-khan-cannot-contain-her-excitement-to-meet-sania-mirzas-baby-boy%2F
Congratulations to Sania Mirza, Shoaib Malik and their families! We wish the baby and the mother good health! Stay tuned for more updates! Do write your feedback and suggestions to us in the comment section below!