Comedy King Kapil Sharma made his grand comeback last night and boy we are happy that he did. After a brief hiatus of one year, Kapil has returned to make everyone laugh with his magic on small screen. The Kapil Sharma Show Season 2 started airing from last night. If the first episode of TKSS has anything to go by, the ace comedian has lived up to all the expectations of the fans.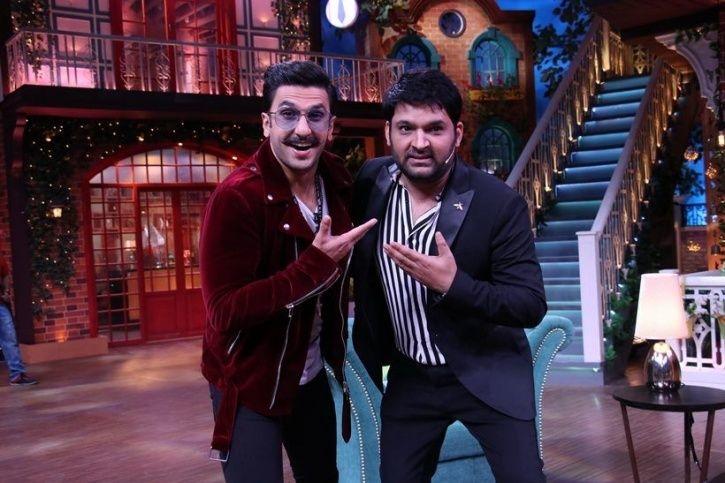 The new team of TKSS includes his old castmates Chandan Prabhakar, Kiku Sharda, and Sumona Chakravarti along with new addition Bharti Singh and Krushna Abhishek. The first episode of the popular comedy show was a laugh-riot. Simmba star cast Ranveer Singh, Rohit Shetty, and Sara Ali Khan appeared in the first episode.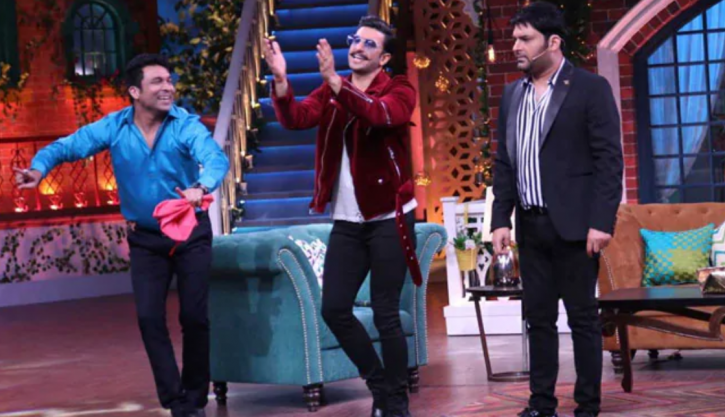 The first episode started with a hilarious monologue from Kapil, who was later joined by Chandan and Kiku, Sumona, Bharti and Krishna. Bharti had said that she waited for about nine months after approaching Kapil, whereas his friend turned foe turned friend, Krishna seems pretty happy to join Kapil.
However, Sunil Grover didn't return to The Kapil Sharma Show, as he is already busy with his own show Kanpur Wale Khuranas.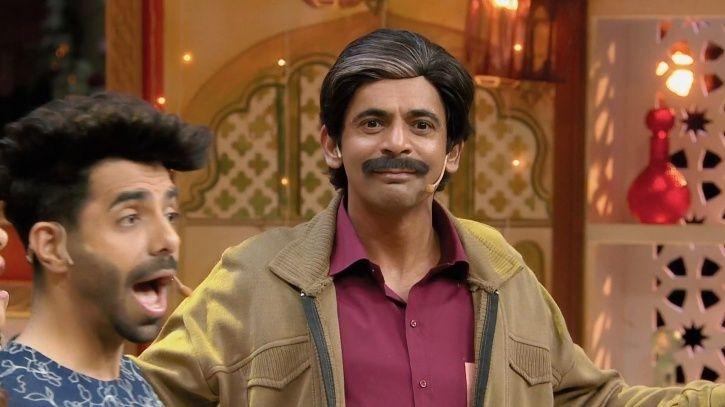 Nevertheless, the highly anticipated TKSS Season 2 premiered last night and everyone is happy that it did. Kapil was his comic best, as he took everyone on a laughter ride. Fans are also very happy with Kapil's return and they took to social media to praise comedy King.
This Is How Twitter Reacted:
What a comeback for @KapilSharmaK9 , Kapil Sharma show was amazing tonight, I'm crying from laughter.
It's been a long time since our family sat down together, and it was worth it. #KapilSharmaShow

— Gursimran Singh (@yesitsmeguru) December 29, 2018
Great come back.#kapil Sharma show pic.twitter.com/Tg6kq3AU1r

— vikas goyal (@vikasgoyal2004) December 29, 2018
@KapilSharmaK9 this lion was just resting before a Roar! And he roared too loud ❤️❤️❤️❤️❤️ #TheKapilSharmaShow @SonyTV

— Dhwani (@dhwani2993) December 29, 2018
https://twitter.com/iampk4680/status/1079069703035744256
#TheKapilSharmaShow Awesome come back .. I like the new characters .. @KapilSharmaK9 U r awesome man & u nailed it again .. #Real_Comedy_king

— Vivek Anand (@Saying_Vivek) December 29, 2018
https://twitter.com/shubhsshukla99/status/1079069791950782464
Wel-come back kapuuu….
love uhh my broo
i am so happy to see you like thiss
…@KapilSharmaK9 #Welcome #KapilSharmaShow #KapilSharma pic.twitter.com/Dc87Q8D2Ig

— Ronak Dataniya (@dataniyar44) December 29, 2018
https://twitter.com/AlishaArmaan22/status/1079050811513028608
#TheKapilSharmaShow yaad teri aayegi 😂loved every moment of kapil sharma show @KapilFans @KapilSharmaK9 @SonyTV way to go guys .. thank you for awesome time .. you guys rock

— rajan minocha (@rajanngp) December 29, 2018
My favorite show #TheKapilSharmaShow is back with full energy of @KapilSharmaK9. Now I have something to wait for during the week and watch in the weekend. What a come back!

— Abdullah Yadgare (@Abdullahyadgare) December 29, 2018
Hilarious episode of #thekapilsharmashow .. @KapilSharmaK9 @RanveerOfficial uhh were terrific…. #yaadteriaaegi super funn… cant stop laughing man!!! U r back with a bang..!!thnku for doing dis…

— Yashika (@yashika_12) December 29, 2018
Screen on fire #TheKapilSharmaShow! After long gap, we are laughing openly! Thank you @KapilSharmaK9!! pic.twitter.com/DvshVpV76M

— Rakesh (@BeingTheRakesh) December 29, 2018
@KapilSharmaK9 sir my heartiest congratulations #TheKapilSharmaShow what a great start #TheKapilSharmaShowIsBack with a bang

— Pradyumn (@enigmapradyum) December 29, 2018
So so happy to have your show back #KapilSharmaShow, you are the India's best hindi standup by far! Welcome back @KapilSharmaK9 pic.twitter.com/m7ghzeqezK

— PoonamAB (@PoonamBavdankar) December 29, 2018
#KapilSharmaShow I am delighted to see Kapil back on small screen and have been eagerly waiting for you since 1 year. I am watching it now and simply loving it. God bless you & team and hope you rock on TV forever.

— Vishwajit Choudhary (@vishwajit1983) December 29, 2018
What do you think?