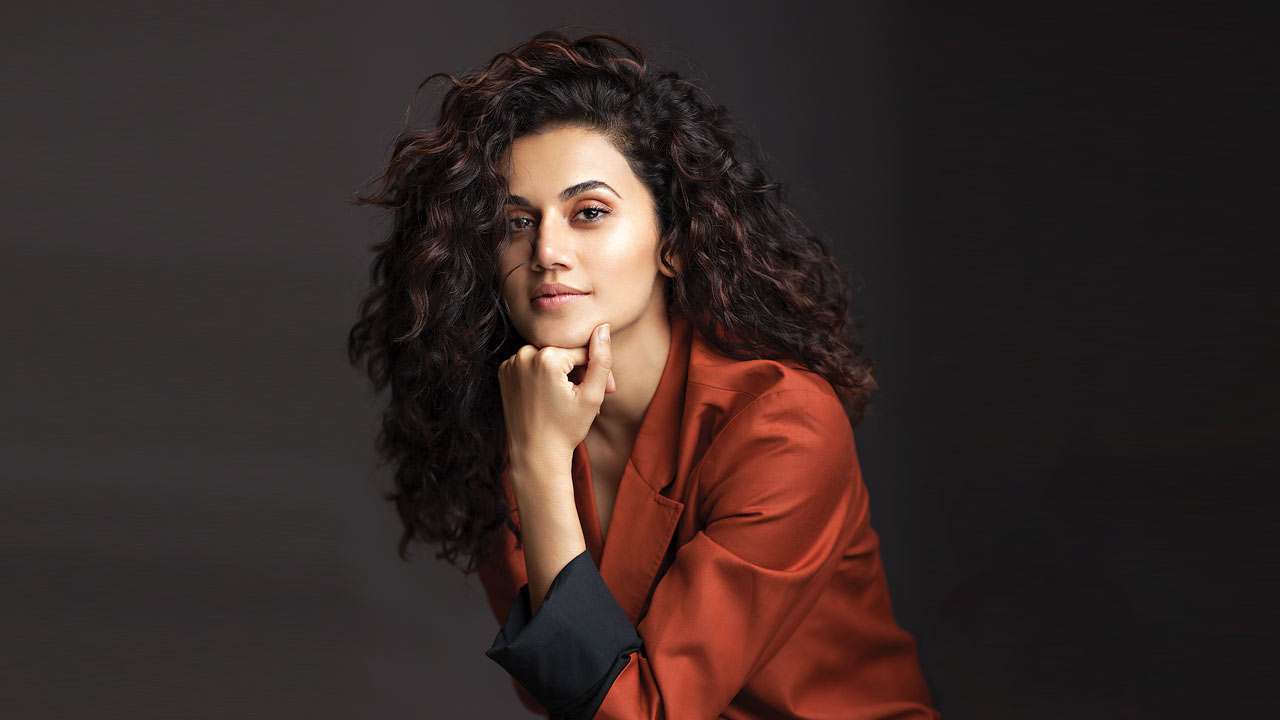 Delhi Elections 2020: Taapsee Pannu Casts Her Vote, Surprises Family
New Delhi: Actress Taapsee Pannu practiced her right and voted for the Legislative Assembly elections in the national capital along with her family.
The actress shared a picture on her Instagram profile with her family, including sister Shagun, after getting inked.
Showing off their inked fingers in the snap the entire 'Pannu pariwar' shared a cheerful moment together and encouraged others to go out and make their vote count.
Sharing the photograph on Instagram, Taapsee captioned it as, " 'Pannu Parivaar' has voted. Have you ? #VoteDelhi #EveryVoteCounts."
The early bird got close to one lakh likes on the post within a few minutes.
The snapshot shows the 'Pink' fame standing in the middle with her younger sister and her mother on the extreme left and father on extreme right.
The actress has also posted a video sharing that her family was suprisingly shocked on her sudden arrival at home.
The actress who was busy shooting for her next project in Haridwar, flew down to New Delhi to cast her vote.
It was a surprise visit by Taapsee who had not told anyone in the family about her homecoming.
Sharing a candid video about her family's reaction, the Bollywood beauty took a dig at her mother for the latter's reaction on her sudden arrival.
The actor joked how their mother gave them blankets without a cover and said in humour, "The kids were not at home, we sold the cover." She posted the video on her Instagram stories and captioned it, "When your parents aren't prepared to receive you home all of a sudden!"
On work front, the actress is all set for the release of her upcoming movie 'Thappad', directed by Mulk and Article 15 fame Anubhav Sinha. Taapsee is playing a housewife in the movie who walks out of her marriage after being slapped by her husband.
Thappad will hit the theatres on February 28.
The 'Mulk' actress is also busy shooting for her next flick Haseen Dillruba.
Flying down to the national capital, Tapsee had also encouraged her fans to go out and vote. Sharing an Instagram story, tapsee had asked her fans to take this responsibility seriously. She encouraged her fans in Delhi to vote and wrote in the caption, "Ready to get inked tomorrow. A quick break to make sure we vote. Will you? #Delhi Citizen."
She had shared another picture with her sister, with the caption, "Let's vote Puchi."