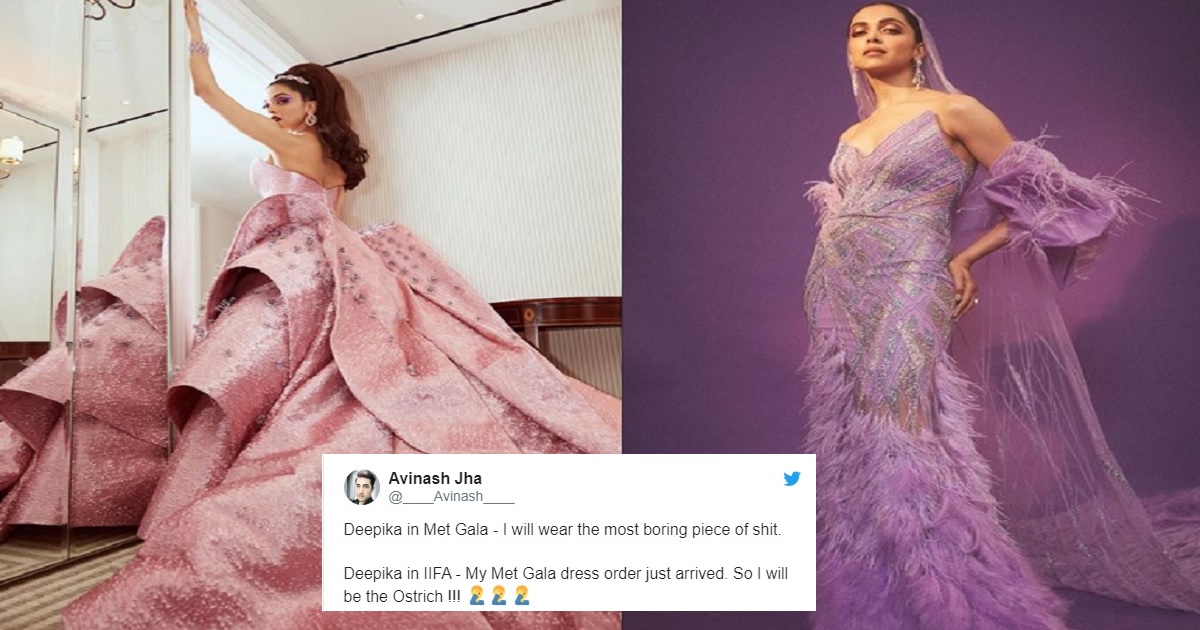 After Priyanka Chopra, now it's Deepika Padukone who is targeted by an unimpressed netizen. There are really rude and annoying tweets like, Deepika in Met Gala – I will wear the most boring piece of shit. Deepika in IIFA – My Met Gala dress order just arrived".
Deepika Padukone's purple dress was overdressed for IIFA, off-shouldered bodycon with a feathered skirt from the studios of Gaurav Gupta. Netizens became fashion police and trolled her badly.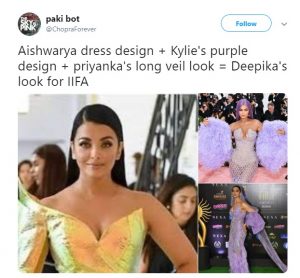 Another tweet described Deepika's described as "purple mess and Deepika Got Confused".
One side netizens trolled her brutally on another side Ranveer Singh loved  her purple look,   "I purple you," Deepika described her look for the night when Ranveer commented: "Baby… you're killing me."

From yesterday one cute video of Deepika and Ranveer gossiping in an event is getting viral.  Ranveer is whispering in Deepika's ear while Alia and Daisy  Shah sitting beside them. Netizen couldn't stop themselves from taking a dig at the duo.
https://www.instagram.com/p/B2k8j9YA6Sd/?utm_source=ig_web_copy_link
@sailormooon5: "Are they dressed for Halloween?"
@afghan_girl101: "Ok ngl but Deepikas dress is wayyy to much for an award show. What's with all the feather?! Neck up she's a beauty tho."
@bintaysodagar: "I think… They gossiping about Ranbir ND Aliya…."
@abhijith._69: "Ranveer- mein Namoona dikh raha hoon.. Deepika- aur mein namooni."
@natasha.959: "Deepika used to dress so elegantly par abh Kya hogya ????."
@shahzeh: "Koi deepika ko btaao yeh met gala nhi hy….."