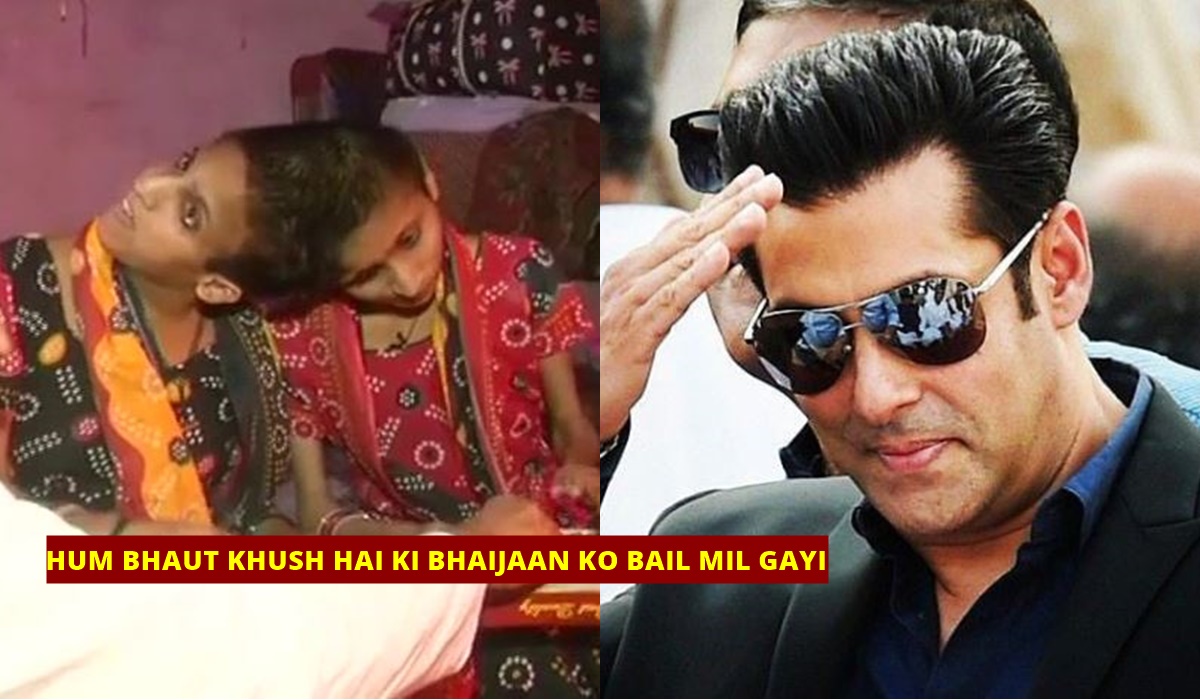 A saddened news it was when the Jodhpur Court sentenced a five-year jail term and fined Rs 10,000 to Salman Khan in Blackbuck Poaching Case. Rakhi sisters of Salman, Saba and Farah wanted to join Salman behind the bars are celebrating in Patna after learning the news that he has got the bail.
Bihar: Rakhi sisters of #SalmanKhan Saba and Farah celebrate in Patna after he was granted bail by Jodhpur Court in #BlackBuckPaochingCase pic.twitter.com/9A9slOeHWy

— ANI (@ANI) April 7, 2018
The twins, who are joined together at the head, reside in Samanpura locality of Patna. They have always termed themselves as the biggest fans of bhai and now happy to know the fact that Salman will be walking free out of the jail.
When a leading news portal talked to the sisters, one of them said, "We have been praying for him for the last eight days. The verdict came as a shock to us because bhaijaan is no criminal," said Saba. She has refused to eat or drink anything until the actor gets bail.
"Bhaijaan can never commit such a crime. He is being victimised… a conspiracy has been hatched against him. Now that he has been sent to jail, we want to be there with him. Please send us to prison too," an agitated Farah said.
Also Read:Â HOT NEWS: Salman Khan Gets Bail After Spending Two Nights In Jail