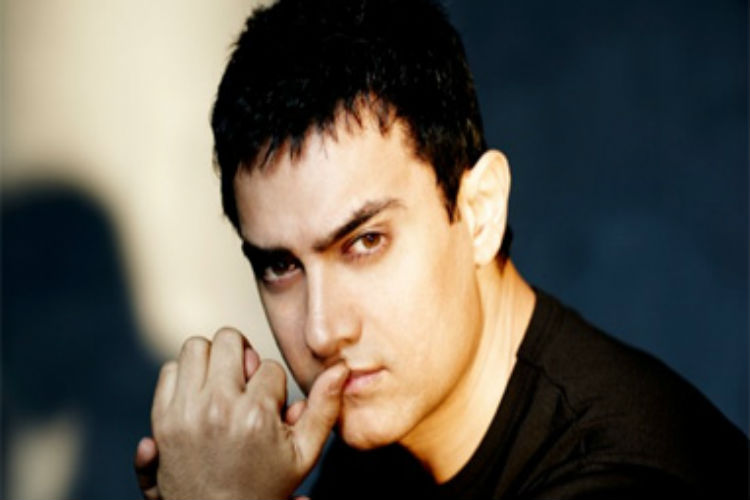 Bollywood star Aamir Khan will be in Beijing early next week to attend the premiere of the Chinese version of "PK". His trip comes just two days before Prime Minister Narendra Modi's visit during which the two countries are set to firm up their ties for joint production.
Aamir, 49, who is the most popular Indian film actor in China thanks to the success of "3 Idiots", will visit Beijing and Shanghai on May 11 and 12 for the premiere with director Rajkumar Hirani and Vidhu Vinod Chopra, sources here told PTI.
The film will release in over 3000 screens in China on May 22. It would be Aamir's first trip to the country and it is expected that "PK" will replicate the success of "3 Idiots". Famous Chinese comedian actor Wang Baoqiang has rendered his voice for Aamir's alien character in the movie to highlight the comic element. Aamir's "PK" co-star Anushka Sharma visited Beijing recently to attend the premiere of her film "NH10" at the Beijing Film festival.
Aamir's trip comes two day's before Modi's first visit to China as Prime Minister during which MOUs for joint film productions are expected to be signed. The two countries already have an agreement on joint productions during last year's visit of Chinese President Xi Jinping to India. During Modi's visit a new MOU is expected to be signed between state-run Shanghai film group and Indian film distribution firm Eros to make a film on famous Chinese Buddhist Monk Xuan Zang's 17 year long journey to India in 645 AD.
Modi would kick off his visit from Xian city, the capital of Xi's home province Shaanxi, where the Chinese President was expected to accompany the Prime Minister to the Wild Goose Pagoda built in recognition of the Monk's contribution in popularising Buddhism in China.
The MOU of the film, starring Chinese actor Huang Xiaoming, is expected to be signed at the business and investment get together to be address by the PM during his visit to Shanghai on May 16. The Indian cast may include Amitabh Bachchan. Both the Shanghai Film Group and Eros are expected to sign an agreement to do more co-productions in the future.
Already a movie titled "Kung Fu Yoga" featuring Hollywood star Jackie Chan is being made under the joint production.