Interview
Bollywood praises Nora Fatehi for her work in magnum opus 'Baahubali'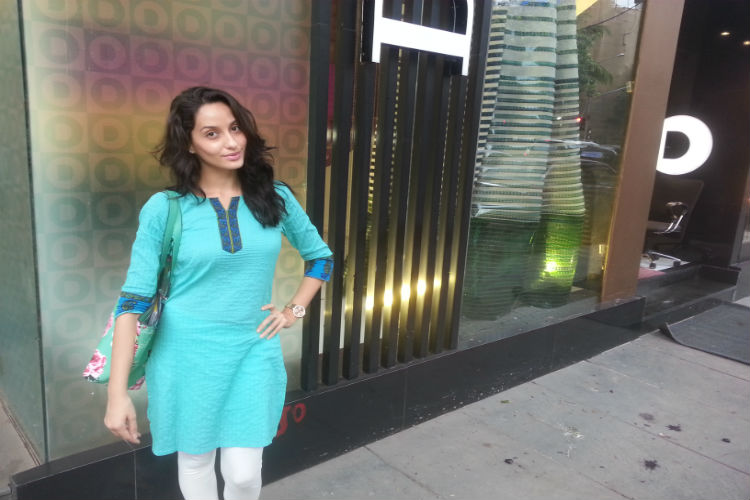 People who entered a famous mall in the suburbs of Mumbai were taken for a surprise when they spotted Nora Fatehi standing next to them. The actress was seen busy shopping when some fans approached her for some pictures and autographs. The Canadian model politely requested fans to click pictures once she's done shopping.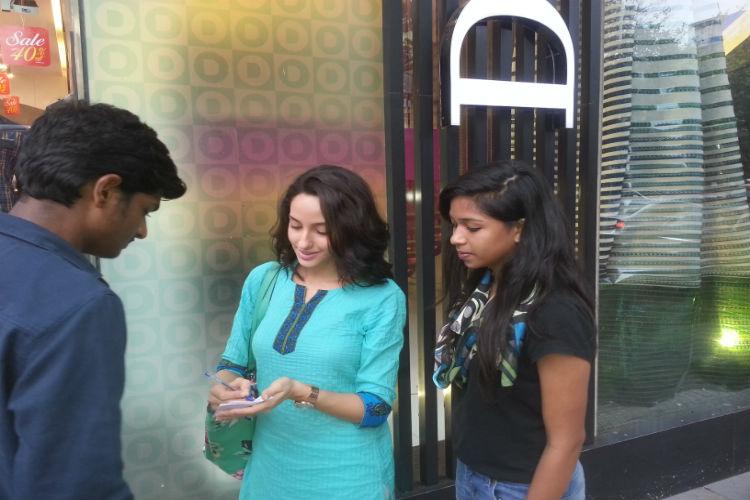 Even the actress was in hurry, she signed some autographs and clicked pictures with fans, making them cherish the moment. As Nora was busy in a conversation with a female friend, team filmymantra spoke to her about how she feels being part of the magnum opus 'Baahubali'. "I'm very happy with the response I'm getting from every part of the industry. Getting congratulatory messages from actors to posing pictures with fans, I'm enjoying every bit of it."
Who all did congratulate you? "All my industry friends like Gurmeet Choudhary, Anshuman Jha, Sanjay Suri and Sameer Soni were really happy see me outshining in the Manohari song in 'Baahubali'. The best compliment came from actress Tamanna Bhatia and I was really flattered when she said my expressions in the song were extremely perfect and bang on. Tamanna praising my work means a lot to me".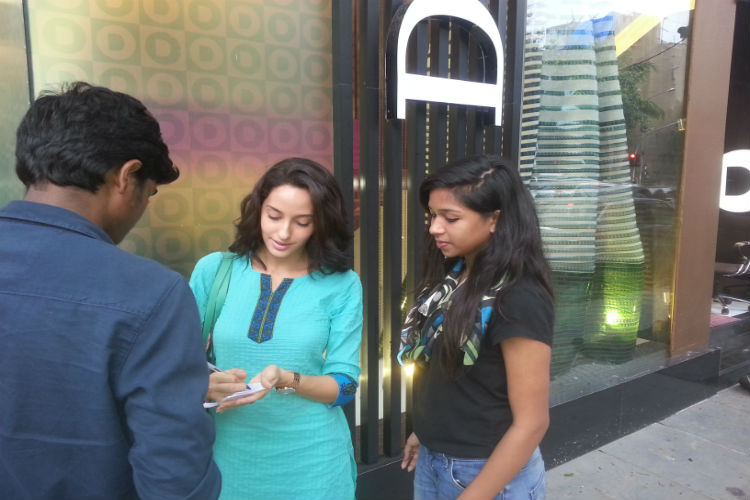 Are you happy with the item number you did? "Manohari song is not an item number, it's a special song in the movie. Director S.S. Rajamouli said this song would work as a cherry on cake, which actually did. I can't thank everyone enough for the fame I'm getting after being a small yet notable part of 'Baahubali'. God has been really kind to me. It feels great when industry stalwarts compliment me for my rightly timed expressions. Though perfection needs no improvement, I keep learning daily for betterment" (laughs).
The diva then sped off in her car and we must say, the special song in 'Baahubali' looks sizzling and lavish. The chemistry between Prabhas and Nora is worth a watch. Manohari song has been uploaded on YouTube today.
Hit the video below to check the mega budget special song starring actor Prabhas, Nora Fatehi with two other models.