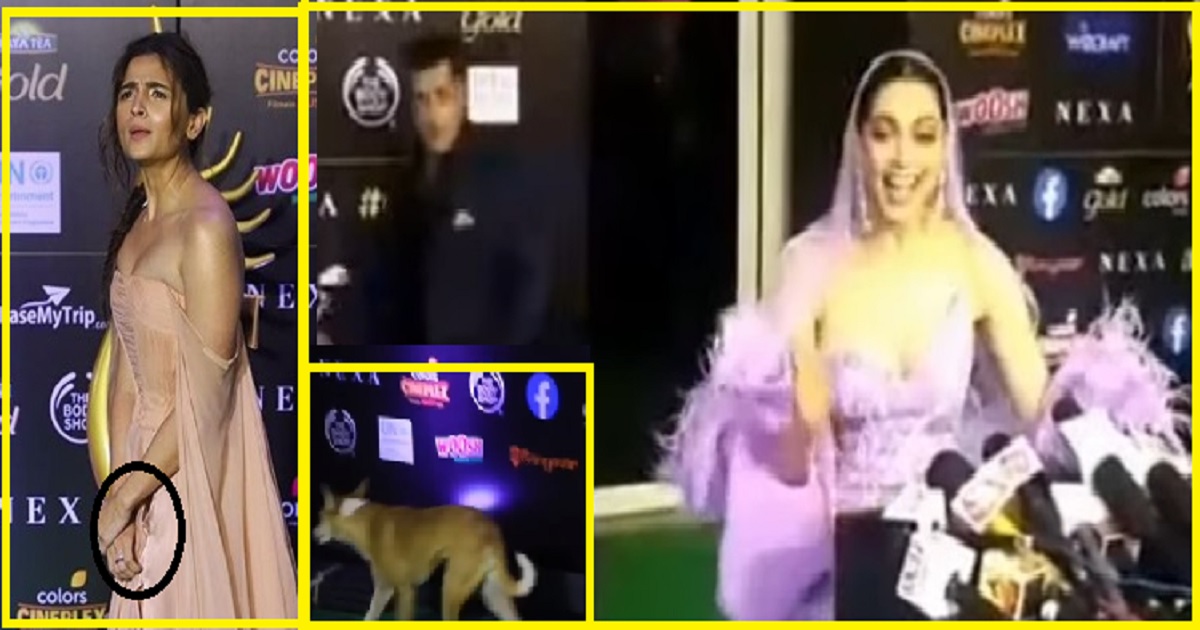 Social media is flooded with all the celebrity arrived at IIFA yesterday. All the A-listed stars are seen flaunting their designer outfits and giving us a fashion statement. The green carpet is spotting one celebrity appearance after another. Many Bollywood stars like Deepika Padukone, Ranveer Singh, Salman Khan, Madhuri Dixit Nene, Rekha, Sara Ali Khan, Alia Bhatt, Vicky Kaushal, Shahid Kapoor, and Ishaan Khatter are presented.
We always notice their outfits, hairstyles, accessories, behavior, and many such things on social media. But today we have brought you some funniest and weirdest moment which we captured yesterday for you all. These pictures will make your day.
Swara Bhaskar
Swara Bhasker is known for breaking protocols not only for roles but also raising voice with her opinions on social media fearlessly. Yesterday, she walked on a green carpet without heels in 2019 IIFA!
Her weird look towards the camera informed us that she wasn't comfortable with her footwear so she carried in her hand and walked in.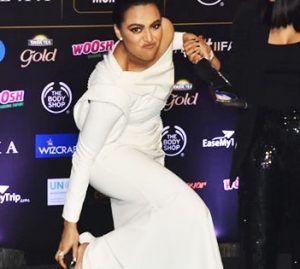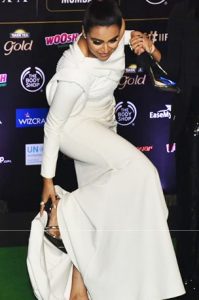 Celebrity Posing In Rain
Whether it is rain or earthquake, 'pose toh banta hai boss'. Normally, we face such a situation when we go to a wedding or parties in our day to day life. But for celebs it's rare.
 Madhuri Dixit, Mrunal Thakur, Urvashi Rautela and Aayush Sharma were caught with an umbrella. Hiding the weird situation and trying to manage in front of media with a smile is what makes them different from us.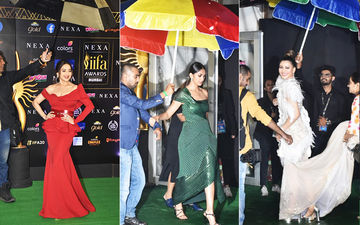 https://www.instagram.com/p/B2kI-P9nR6Y/?utm_source=ig_web_copy_link
Alia Bhatt
In a video, Alia revealed that she is sure working with Sanjay Leela Bhansali, "I can give it to you in writing, I'll work with him very soon". We caught two strange moments of Alia Bhatt on camera. One when she called Shahid  Kapoor and made weird faces and later when she was posing, she reacted like, 'Khujli wala expression'.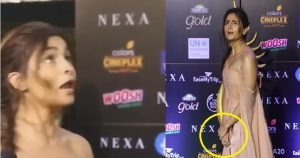 Salman Strange Look For Deepika 's Outfit
Deepika Padukone was in a dramatic outfit which looked a little different compared to other stars at the event. But when Deepika was addressing the media meanwhile,  Salman Khan passed by but with a strange look as Deepika's dress took ample of space.
Dog At IIFA 2019
When Salman goes inside the event, a cute dog ran after him. The. He was captured on camera by the paps.
https://www.instagram.com/p/B2kDakNng1D/?utm_source=ig_web_copy_link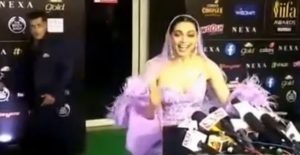 Awkward Moment
This scenario relates so much with our life when your best friend sticks with her boyfriend and leave you alone. Awww! Alia missing Ranbir.