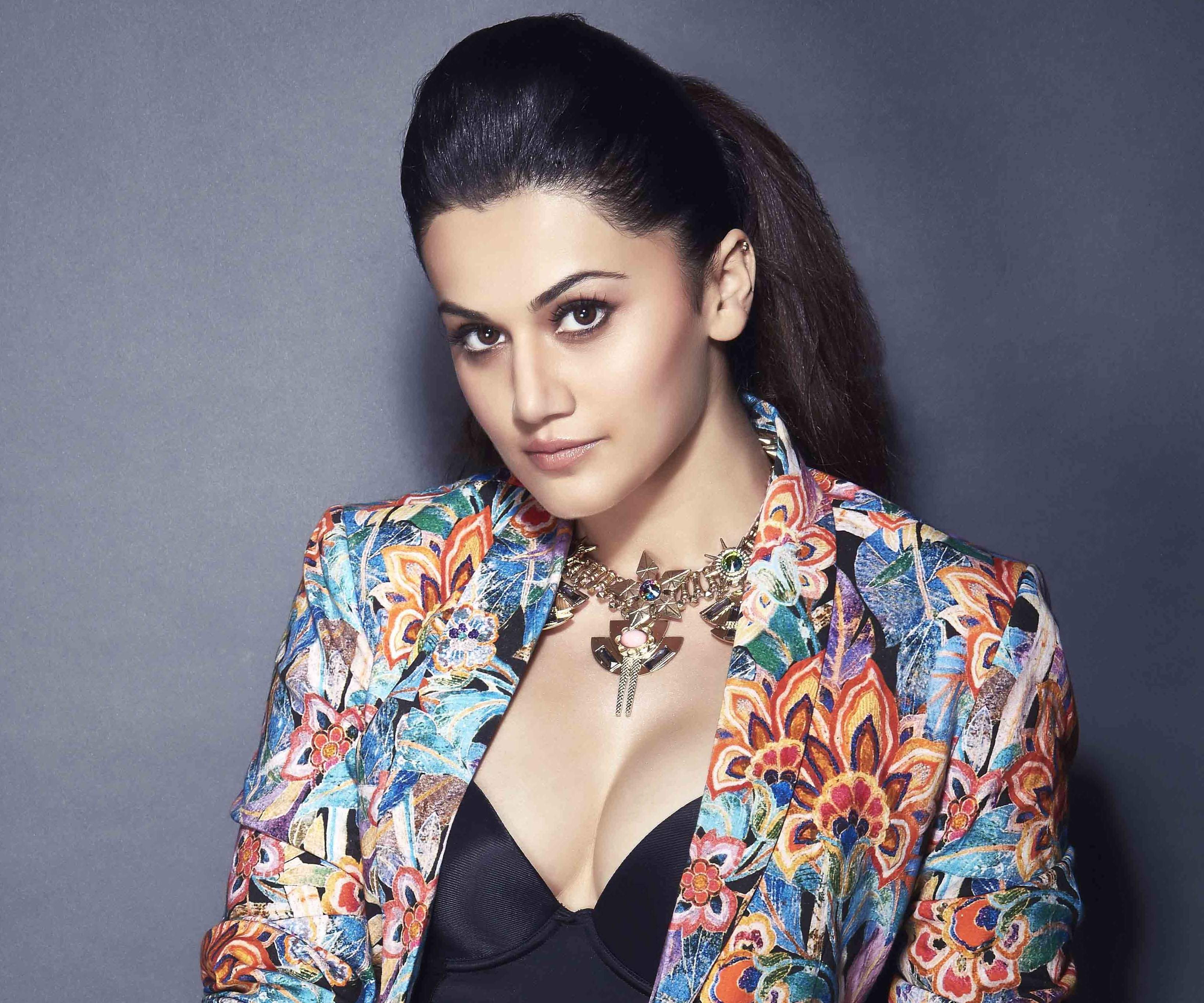 Taapsee Pannu for the very first time dons the role of a hockey player in the upcoming biopic Soorma which is based on the hockey player Sandeep Singh's life. The actress is paired opposite actor Diljit Dosanjh and will be released on 13th July.
https://www.instagram.com/p/BlIHEKmgxpA/?hl=en&taken-by=taapsee
Taapsee, Soorma is your first sports film, were you into sports during your school, college days?
Yes, I was. Actually I was not in a particular sport, but I have been a Jack of all trade master of none. I have played basketball, volley ball, badminton and currently I play squash. I am an active sports person in normal life. I genuinely have love for sports and I would love to do a sports film again, if given a chance.
https://www.instagram.com/p/Bk5v2s0AEY9/?hl=en&taken-by=taapsee
Which sport biopic you would like to be part of?
I would like to do any sports biopic where I get to learn that particular sports. Having said that Sania Mirza's life is very interesting.
What was your reference point to play Harpreet?
Actually, I went by what Shaad (Ali) sir and Sandeep (Singh) told me about my character. From my end I just saw these sports women on screen, the way they talk, their body language on field. It was actually good in a way that I didn't have any reference point, I could easily mould it in a way how Shaad sir and Sandeep wanted. Shaad sir wanted me to be fiery and go getter on field but, off field I was asked to be very mellow.
https://www.instagram.com/p/BkzdkuhgdqP/?hl=en&taken-by=taapsee
What was challenging for you in this film?
I am not a person who cries easily in life, so for me to get into that zone I have to literally go into method acting. Just before an emotional scene I don't speak to anyone, I will be quite in one corner. For me breaking down is the most difficult and challenging part to play.
How did you break the ice between you and Diljit Dosanjh?
When I work with my co actors I like to break the ice because it helps me in my performance. If I have an awkward situation me and my co actor then I can't preform. So I am always the first one to make that move. With Diljit too I took the first step, he keeps to himself
https://www.instagram.com/p/BlDBwhsgq5L/?hl=en&taken-by=taapsee
You kind of equation do u share with Amitabh Bachchan?
I have a very friendly relationship with Mr. Bachchan, since I have done two films with him. I can talk a lot with him, and sometimes I feel i need to shut myself up. I share more buddy equation with Bachchan sir.
https://www.instagram.com/p/BkcJ1PfgkeT/?hl=en&taken-by=taapsee
Now, that you have so many Bollywood films will South films take a back seat?
I will never leave South that's the thumb role of my life. I started of in South so there is no way of leaving it.Yes frequency has decreased, I do one film a year at least and it will continue as long as South is giving me films. Having said that I have quite a good line up in Bollywood itself. I have four films releasing in next two months. I am very happy right now with whatever work that I ha