Interview
I have no intention of breaking the lover boy image with Aiyaary: Siddharth Malhotra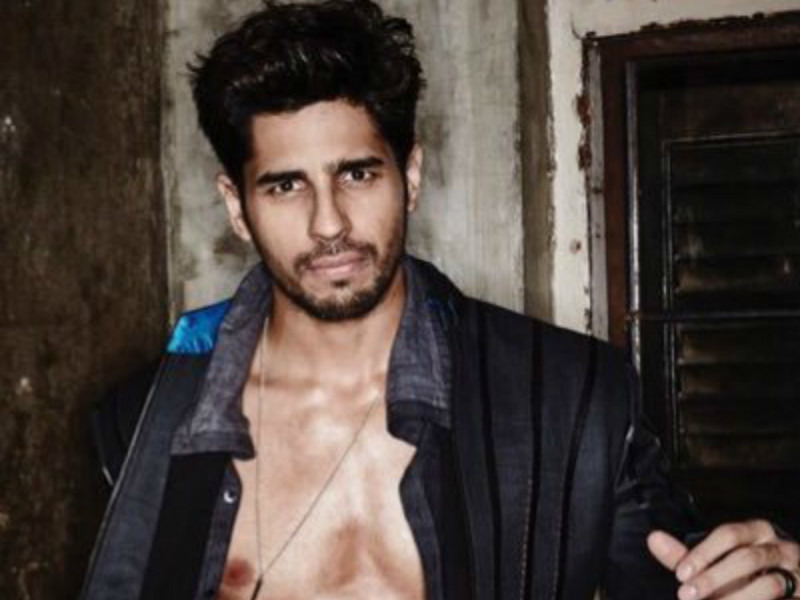 Siddharth Malhotra has come a long way since his debut with Student Of the Yea in2012, and now the actor is leaving his contemporaries behind by taking up some challenging roles in hand, like his next film Aiyaary, where he will be seen playing an army officer for the first time.However, the actor claims that he has no intention of changing his image with this film.
So how was the feeling when you were approached for Aiyaary as working with Neeraj Pandey is on every actor's wish list?
Absolutely! It was an instant yes I first met him a year ago when he was making MS Dhoni: The Untold Story at that time and he had no plans of making Aiyaary then, so it is quite funny! I said, 'Sir, it will be great to work with you!' And it so happened that his next film Aiyaary came out suddenly in his head and he brought it down. Then I got a call and it was very interesting to hear the story. He has a unique style of making movies and he is one of the few directors who genuinely want to make a difference in the society and the audience. So Aiyaary is no different, it is about the armed forces but not a war film. We are addressing so many issues within the country- be it corruption or politics…so all this is in the backdrop of a fast-paced thriller. The tussle is between Manoj sir and my character, he is my guru in the film.
 So how challenging it was for you to essay this role of an army officer?
Without giving out much about the film, I am playing an Army officer. But you would question him whether he is doing right or wrong. As I said it is not a war film, so it is not an action film, it is a thriller where you are trying to cuss out this character if it's going justice to the armed forces or not. I think that was the challenge to play, the grey within this character and definitely to get into the armed forces and their body language, their personality, they have a way of functioning…so all these preparations I had to do. I also met a lot of Army personnels and spoke to them about their work and mission. Also, we have shot at all real locations. When we shot in Kashmir, we shot at a BSF camp, there I got to meet the jawans first-hand and see how they stay, what they eat, everything! So I think that helped me to bring it about in the film.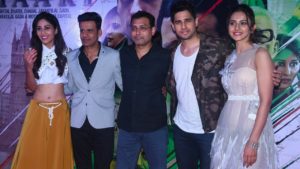 Do you think with this film your boy next door image will be changed?
I won't say that I have a lover boy image because I have done a very wide variety of films. I don't know it's up to the audience to decide. I have no such expectations from the film to break anything, I just want to make a good film.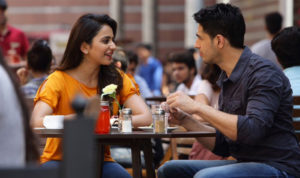 You are also sharing the screen space with some great actors like Manoj Bajpayee, Anupam Kher and Naseeruddin Shah. How was the experience with them?
Though I share the maximum amount of scenes with Manoj sir because that is where the crust of two characters is based. Unfortunately, I didn't have many scenes with Anupam sir and Naseer sir. So, that's my one complaint with Neeraj sir that my character doesn't interact with Anupam sir or Naseer sir. But as an actor when you know the cast around you has so much experience, it calms you down because you know that they will do their job really well and it helps you to play the character properly. So I think it will be great for the audience to see such a massive cast come together and tell this thriller.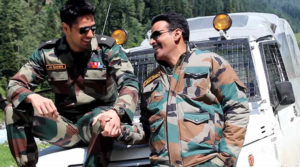 Your last few films didn't do that well at the box office except Ittefaq. So were you disheartened by the failure? And do you have high hopes with Aiyaary?
Definitely ya! There are certain things like every actor does films to be successful. I mean they don't go your way, there is a sense of disappointment and disheartening. But being said I think these are the early years and there will be right or wrongs. In every film I have expectations, also with Aiyaary I do have expectations because of a fabulous director like Neeraj sir and because I feel it is very relevant and it will connect, it is a very real film. So everyone would understand it and relate to it. So yes, I am hoping that it would do justice. I think it has all the ingredients to become a good box office hit. So I am looking out for the numbers this time and since I got appreciation in Ittefaq, I am looking for both now- appreciation and box office, I am being greedy now!
Lastly, what's next in the pipeline?
Later in the year, there is another army biopic which is Captain Vikram Batra, someone who gave life for our country in Kargil war, before that there will be another love story but as soon as things will be locked I will talk about it. For Aashiqui 3, you will have to check with the director and the producers.