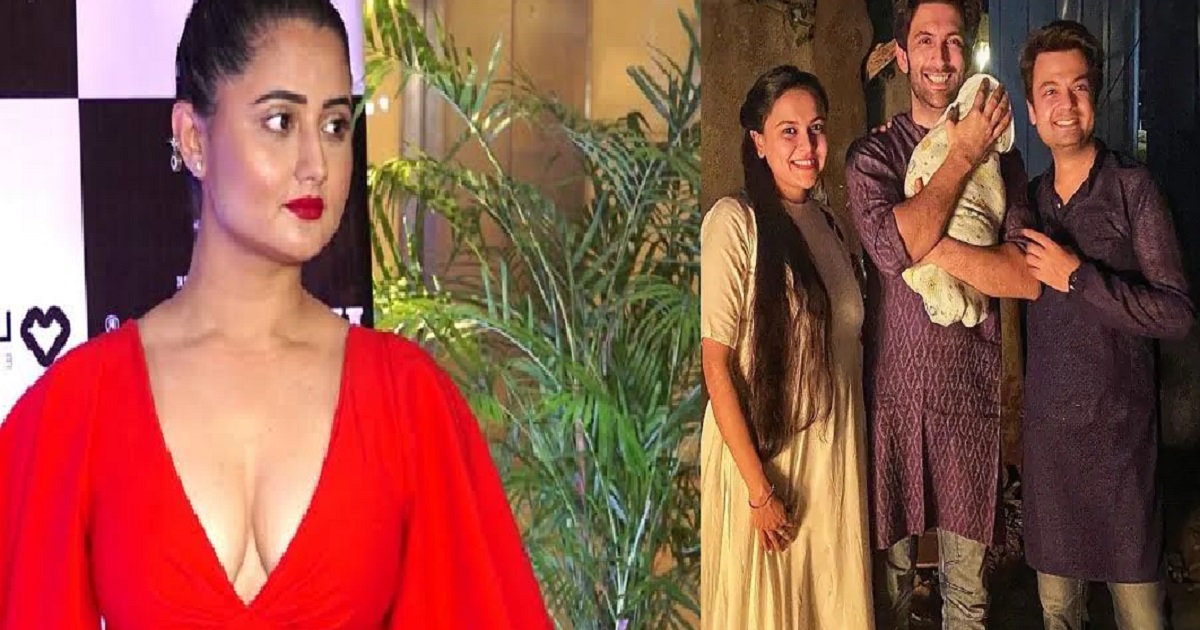 Rashami and Nandish dated for a while before tying the knot in 2012. A year later there were the news about them having troubles in their marital life and they got divorced within four years. Rashmi claimed that the reason behind their divorce was Nandish bond with several "female friends". Nandish said he was tired of Rashmi's excessively sensitive behavior.
A few photographs of Nandish with other women went viral on social media and since then the divorce between the two actors was taken into consideration.
Well, now both are separated and have progressed a lot in their life. By the way, in Nandish Sandhu's life, someone special has already entered and taken place. The special one arrives in Nandish's house, Yes, a little angel has come.
Kiara is the niece of Nandish. The day she was born Nandish had informed that his niece's social media account has also been created.  Uttran actor has recently celebrated Lohri and was also accompanied by Kiara during this time.  He is very active on social media.
Read More: Bigg Boss 13: Rashami Desai Crying And Talks About Her Journey, 'I Am Done With This Life'
https://www.instagram.com/p/B7TdbSsH8MC/?utm_source=ig_web_copy_link
Nandish Sandhu was recently seen in Hrithik Roshan's film Super 30 as his real brother.