Bigg Boss
Bigg Boss 12: Srishty Rode Opens Up About Her Link-Up With Rohit Suchanti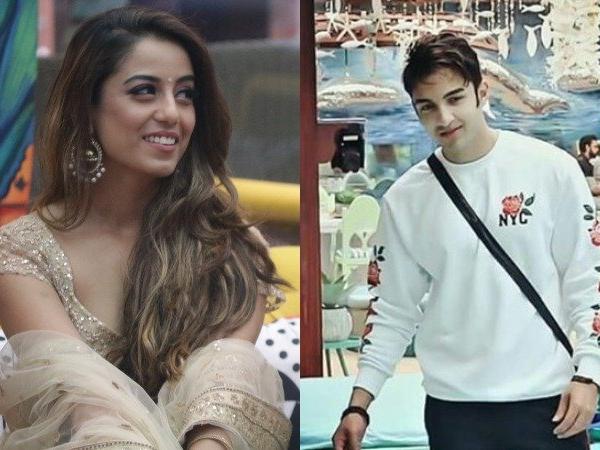 Bigg Boss 12 is one of the most controversial season of the Bigg Boss house with almost all he extreme things have already taken place while one third of the season still remaining! With the number of celebrities being lesser than the number commoners in the Bigg Boss house this season, the dominance of these commoners clearly prevailed through all these weeks! Although the celebrity clan fought it all well, they failed this time as Srishty Rode got evicted before Rohit Suchanti and Jasleen Matharu! There is a lot of opposition on her eviction, it being a shock to everybody but the underline is that the lady is out of the Bigg Boss house and has revealed a lot many things post eviction!
https://www.instagram.com/p/BqhmDBKFO1o/?utm_source=ig_embed
Bigg Boss 12 has been a very controversial show right since inception! Here's Srishty Rode in a detailed conversation with a leading media house, disclosing all her secrets and revealing a lot many facts about the Bigg Boss 12 season! Also, she finally has spoken over her link-up with Rohit Suchanti!
https://www.instagram.com/p/BqM9vt1l46L/
Talking about Rohit Suchanti, she said, "I don't know what his intentions were. But I would really like to accept the fact that I have found a very nice and caring friend. He supported me a lot when I needed him. So, I appreciate this side of him. Rohit and I are just good friends. I have a boyfriend (actor Manish Naggdev) and I love him a lot. Rohit respects the fact that I have a boyfriend outside the house and he never crossed his limits"
Read More: Here's What Former Bigg Boss Contestant Rahul Mahajan's Ex-Wife Dimpy Ganguly Had To Say About His Third Marriage
https://www.instagram.com/p/BqK3UgdFy_D/
On being compared to Hina Khan and being accused of imitating her, Srishty said, "Why do you think any actress from the same industry would like to copy someone? If you see Megha and Jasleen, they also have the same collection of nightsuits. So, are they trying to copy me? Or anyone in next season may also come with the same kind of dresses and nightsuits, then people will say "Srishty ko copy kar rahi hai". Just because coincidentally, I was wearing similar nightsuits it doesn't mean I was copying Hina Khan. This is not fair, I think. Everyone works hard on themselves aur kisi ke hardwork ka credit kisi aur ko dena is not fair. Hina has worked hard for her looks. I have worked hard for my looks."
Stay tuned for more updates!