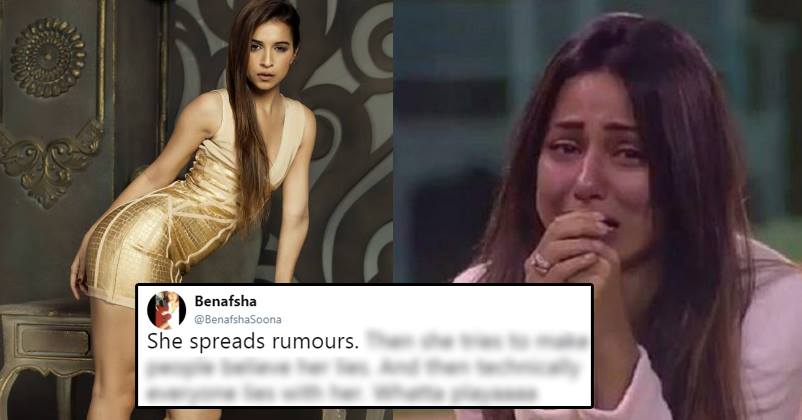 Since the day Benafsha Soonawalla has come out of Bigg Boss 11 house, she has not left any chance to bash Hina Khan. The MTV VJ seems pretty angry with popular TV actress. She is not at all happy with Hina Khan's behavior in the Bigg Boss 11. She is following the show religiously since the time she has been evicted. She never shies away from sharing her views on social media.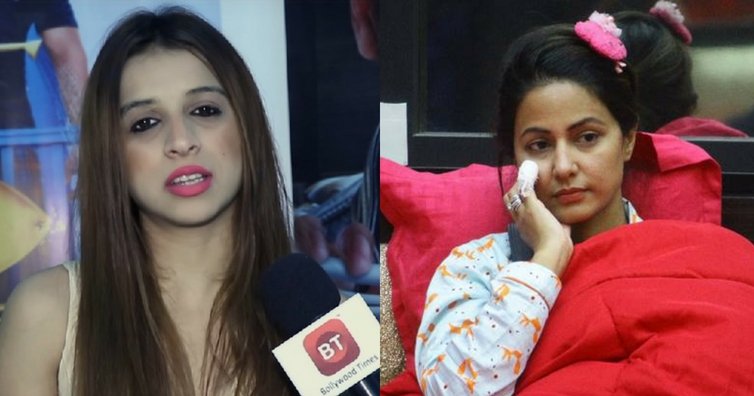 Recently, Benfasha has taken an indirect dig at Hina and even said that she would slap her if she comes to meet her after the show. It all happened when a fan asked her about the same on micro-blogging site.
Now, Ben is once again bashing Hina Khan. She slammed Hina in a series of Tweets. She said that Hina is a lair and spreads rumors in the house. She even lashed out at Hina for creating misunderstanding in the house.
Her Tweet reads, "She spreads rumours. Then she tries to make people believe her lies. And then technically everyone lies with her. Whatta playaaaa, Here this guys. At this point of time,I love everyone in that house. Everyone. Except her. I will continue disliking her even if this "India loves hina" bullcrap trends on number 1. Next"
Here is what she Tweeted:
https://twitter.com/BenafshaSoona/status/937002106136825856
https://twitter.com/BenafshaSoona/status/937004940781805568
https://twitter.com/BenafshaSoona/status/937393970744659969
This is definitely not the first time any celebrity has slammed Hina Khan. Many popular celebs have shown their displeasure with Hina's behavior on the show. Former Bigg Boss contestants including Gauahar Khan, Kishwer Merchant, Kamya Punjabi, Vindu Dara Singh and Bani J have slammed Hina on Twitter.
We wonder if Hina knows what she is doing inside Bigg Boss 11 house. Don't forget to share your opinions in the comment section down below. Stay tuned for more Bigg Boss 11 news.