News & Gossip
B-Town wants every day as International Women's Day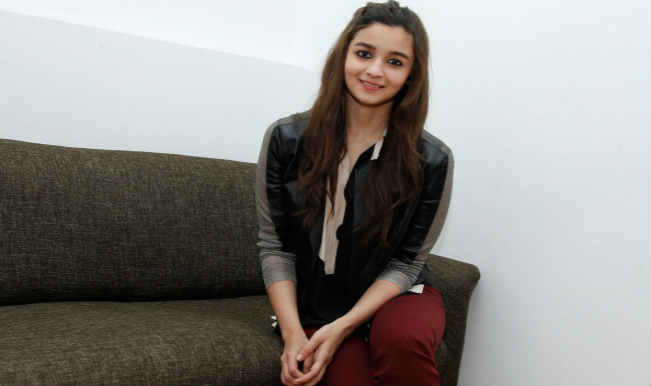 On the occasion of International Women's Day on Sunday, Bollywood stars like Amitabh Bachchan, Karan Johar and Sonakshi Sinha have urged the society to treat women as equals throughout the year and not just assign them one day of the year.
Here's what the stars have tweeted:
Amitabh Bachchan: 'Woman's Day' .. ?? A single day dedicated to women? But a woman dedicates every day of her life!!!
Lata Mangeshkar: ANTAR-RASHTRIYA MAHILA DIWAS ke Avasar par aap sab ko bohot shubhkaamanaayein. Humare desh me aurat ko Durga Devi ka roop samjha jaata hai, usi se prerana lekar aap sab jeevan me aanewale har sankat ka himmat se samana karein aur jeevan hamesha aage badhe yehi meri aap se apeksha hai. (My well wishes to everyone on the occasion of International Women's Day. In our country, women are considered as the face of Goddess Durga. Taking inspiration from it, I wish all of you tackle all the hurdles in life with strength and move on).
Karan Johar: Women don't need a day to celebrate their power and strength! Men on the other hand just need a tight slap!!! And all will be well.
Farah Khan: For all those dedicating this 1 day to us women,I hav just two words for ul..GET LOST!! ( n that's the milder version)
Sonakshi Sinha: Why have just a day dedicated to us when we have the power to make EVERY day, our day?!? More power to u ladies, today n always! #bosslady
Akshay Kumar: Wishing all you gorgeous ladies, a #HappyWomensDay!
Anupam Kher: I am a sum total of all the women who played a great role in shaping up my life. Thank you. And a very Happy Women's Day. Jai Ho.
Madhuri Dixit: Have a great Women's Day.
Alia Bhatt: We are stronger than people think we are. We are MORE than equal! More power to all the women/girls out there!!! #HappyWomensDay
Jacqueline Fernandez: Happy women's day girlies!!! #respect and #equality for all!!!
Shruti Haasan: To all the beautiful strong incredible independent talented women out there ! Happy women's day !!!
Nargis Fakhri: I didn't know today was #WomansDay I live in a world where Everyday is #WomensDay! #HappyWomensDay happy 2b a Girl yay for Us.
Varun Dhawan: One lifetime isn't enough to celebrate women. #HappyWomensDay let's try to treat them better cause who runs the world -girls.
Tiger Shroff: Powerless without these women 🙂 #WomenPower #HappyWomensDay ayesha shroff, krishna shroff.
Ronit Roy: Today I pray that no #worldsdaughter s modesty ever gets outraged again. More power and respect to women #happywomansday Love Y'all.
Manish Paul: Happy womens day to all d beautiful women in d whole universe!!!the amount a woman can do,a man cant even come closer!!!RESPECT!!!love u all.
Milind Soman: Happy 'Every day is happy womens day ' day!
Satish Kaushik: Happy Women's Day.
Esha Deol: Happy woman's day!!! Be the power ur always ment to benari shakti all the way.