News & Gossip
Sushant knew he would be killed; Wanted security after Disha's death: Siddharth Pithani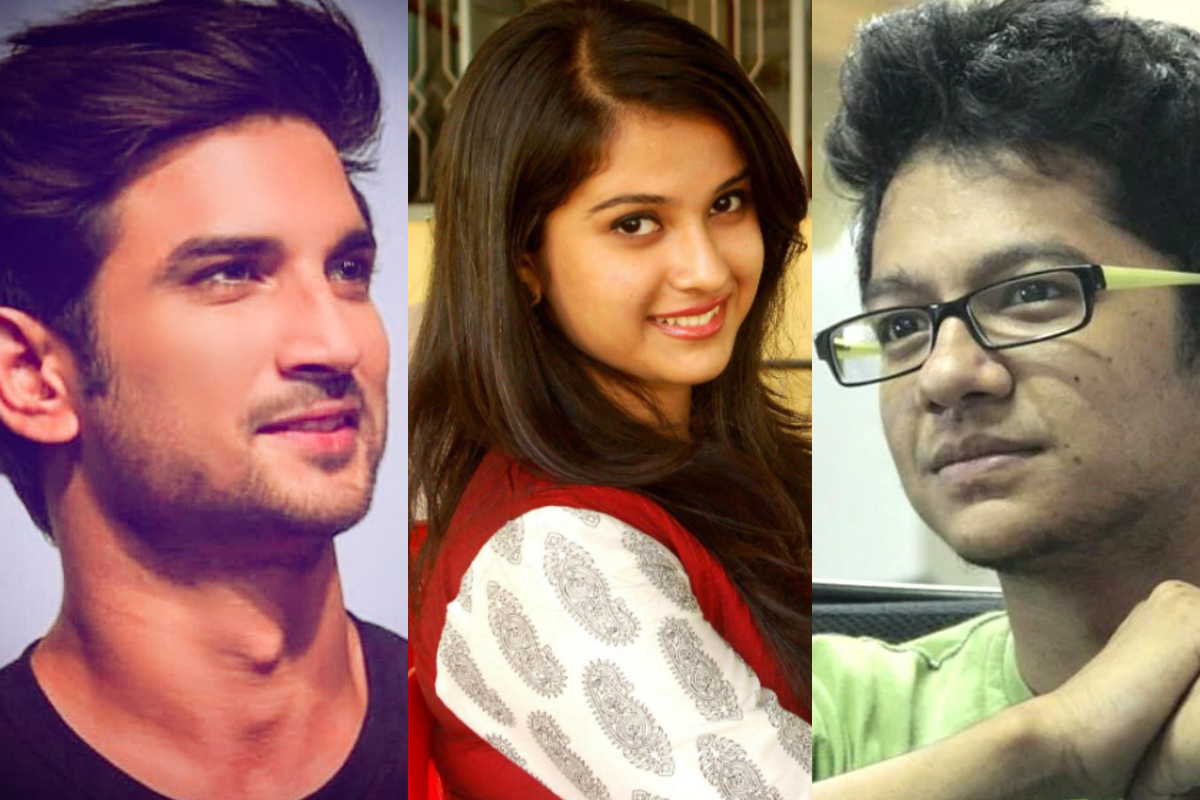 Sushant Singh Rajput death case has for long been linked to his former manager Disha Salian's sudden demise but where many have ruled out such speculations, a new report suggests the previous rumours to be true and reveals something big and unexpected in the late actor's alleged suicide case. As per the latest development, the agencies have got a link connecting the two deaths that happened under the span of one week. In his statement to Central Bureau of Investigation, Sushant's flatmate Siddharth Pithani has reportedly revealed something that none of us knew before. As the media report quoted Siddharth telling how SSR started to fear his life and was concerned about his security.
In his earlier statement with CBI Siddharth had stated that after hearing the news of Disha's death Rajput became unwell and constantly kept asking about Disha's case developments. And now a source revealed to the media that Pithani told CBI, "After hearing Disha Salian's death, he fainted. After regaining his consciousness, he feared for his life and said, 'I will be killed'.' Pithani also went on to claim that 'Sushant wanted his security to be enhanced."
Well, it seems like this statement made by Siddharth has definitely made the search area in SSR's death case shortened for the central investigating agency and has very well established the connection between Disha and Sushant's death, which were both reported as an alleged suicide. Where, Disha had reportedly fell from the 14th floor of her building in Malad on June 8, Sushant's body was found hanging from the ceiling of his bedroom in his Bandra residence on June 14. In many reports it was mentioned that SSR had got very upset from the news of Salian's death, had cried profusely and even fainted after hearing the shocking news.
Talking about the impact of Disha's death on Sushant, Siddharth Pithani had earlier told the CBI, "When Sushant got to know about Disha's death, he became unwell, after which he spoke to Uday, manager of a company called Cornerstone. This company sent Disha as Sushant's celebrity manager when Shruti Modi had an injury. Sushant had become very tense after the news of Disha's suicide on the 9th of June. Because of this tension, he asked me to sleep in his bedroom. He kept asking me for every single information about Disha's death, I gave him every information."
Meanwhile, Sushant's death case has been currently under investigation by three federal agencies; Central Bureau of Investigation, Enforcement Directorate, and Narcotics Control Bureau. Where CBI is heading the case, ED is looking into the money laundering angle after the late actor's father filed a complaint of the disproportion of finances in the case, later a WhatsApp drug chat recovered by ED from one of the prime accused in SSR's case, Rhea, roped in NCB in the new drug angle linked to Sushant's case. The NCB has been granted 14-day custody of Rhea, her brother Showik and other drug-peddlers by the court after the NCB nabbed them in connection to drug syndication.