In Bigg Boss 13 Maalkin and Bollywood actress Ameesha Patel got into a nasty fight with ex-Bigg boss contestant Kushal Tandon. Patel was offered the show with another role, she agreed to do it. She is a Bollywood diva and at the same time someone who doesn't think twice before saying things out loud. And if you have doubts about it read ahead.
We'll talk about the most recent fight on social media which involved Ameesha Patel. In 2015, Ameesha got into a fight of words with the ex-Bigg Boss contestant and TV actor Kushal Tandon. It all happened when the actor called out the Race 2 actress for 'not standing up for the national anthem' at a movie theatre in Juhu.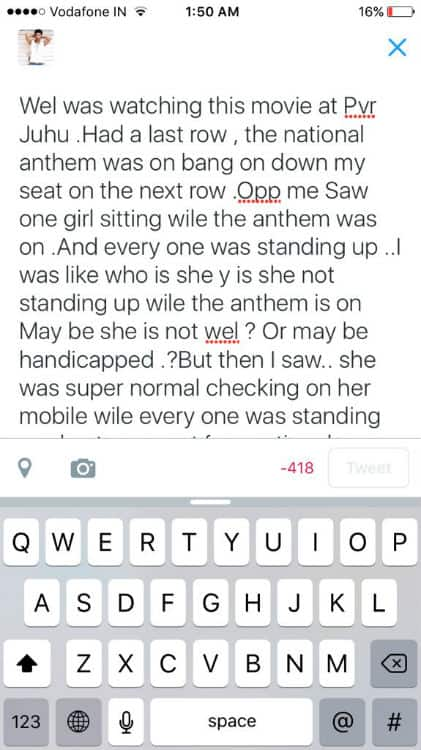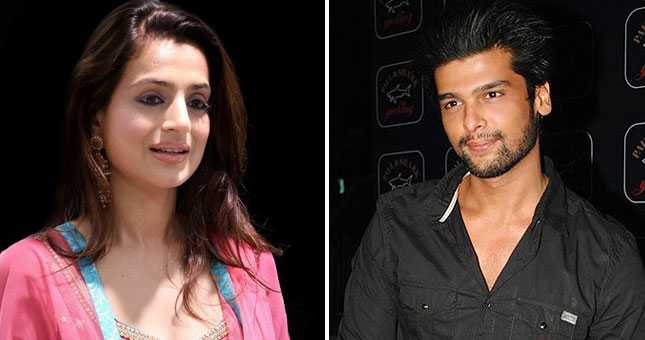 Ameesha's reaction to this was a series of tweets filled with rude comments which even involved, her "monthly girly problem" being the reason for her remaining seated.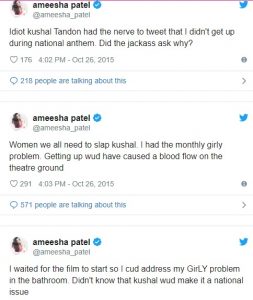 Ameesha said Tandon, "real jackass", "who couldn't even win Bigg Boss". Patel's anger was to such a level that she even went on to say, "A**holes like Kushal who invade the privacy of a woman n their problems need 2 b slapped."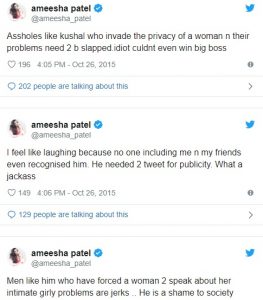 The matter continued with Tandon  "Well this is my last tweet …Regarding this matter … Wel I .haven't given a single interview to any journalist even when I m getting so many calls from them to talk regarding this matter … On the other hand, miss Amisha is giving interviews and claiming that my ex dumped me ….. And I have no work … And I did this for publicity."