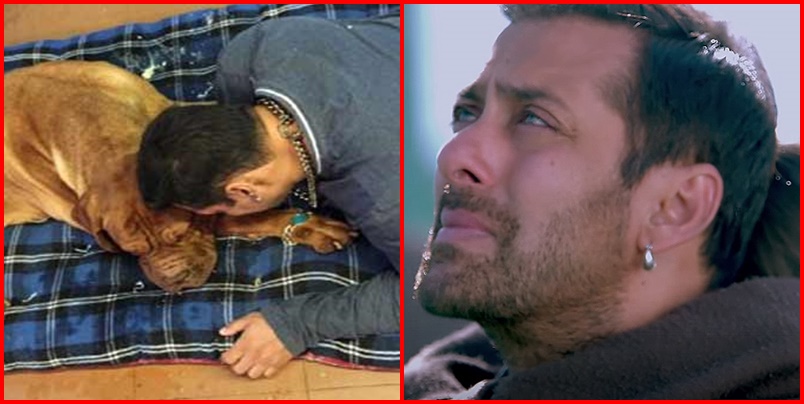 7 Instances When Salman Khan Cried In Real Life
The 'Dabangg' Khan of Bollywood, known for his strong personality and golden heart. He is an unbeatable star but this man too has his share of emotional moments. Check out few moments of Salman Khan's life which made him cry.
1) 5 Years of Jail
Fortunately Bhaijaan was granted bail and his case was taken to high court.The moment when he was sentenced to 5 years of imprisonment many hearts broke, lakhs of people cried and fans expressed their emotions openly on social media sites. But Salman Khan controlled his every emotion and stood wrong knowingly that it's the most weakest point of his life. 
2) Demise of His Dog
He is a man too strong but his heart is too soft, the Wanted actor named his dogs as MySon MyJaan and undoubtedly his heart broke on his dog's demise.
3) Losing His Love
Salman loved Aishwarya wholeheartedly. Everyone know what he felt for her but when this love story came to an end he suffered a major heartbreak. It was a time when he became uncontrollable, rebel and heartbroken.
5) Sau Dard Hai!
No one exactly knows the reason behind this but this song seems too close to Salman's heart and their had been times when he has got emotional hearing it.
6) Maine Pyar Kiya's Success
After a long wait success touched his life with 'Maine Pyar Kiya' and it was one of the dream moment of Bhaijaan's life.
7) Rakhi Sister's Marriage 
When Salman Khan's rakhi sister Shweta Rohira got married to Pulkit Samrat the strong Chulbul Pandey wasn't able to hold back his emotions.