Specials
23 Bollywood Movies Adapted From Books!
14) Â Saraswatichandra
Book- Saraswatichandra
Movie- Saraswatichandra
The TV series named Saraswatichandra is also based on the novel Saraswatichandra.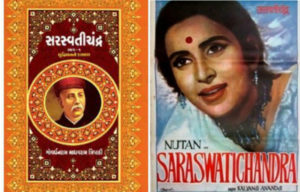 15)Â Karachi You're Killing Me
Book- Karachi You're Killing Me
Movie- Noor
Karachi in the movie is replaced by Mumbai. Rest of the novel by Saba Imtiaz was converted into the movie Noor. Sonakshi Sinha played the lead.
Also Watch: Top 5 Hit Bollywood Movies Copied Of Hollywood