Specials
23 Bollywood Movies Adapted From Books!
6)Â Â Ruskin Bond
Book- Susanna's Seven Husbands
Movie- 7 Khoon Maaf
The book Susanna's Seven Husbands was a 4-page short story. Vishal Bharadwaj requested Ruskin Bond to elaborate the story. It was then stretched and made an 80-page novel and was eventually converted into a film.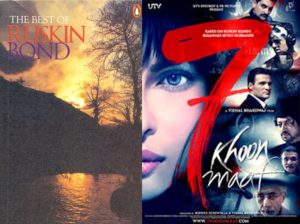 Movie- The Blue Umbrella
This movie won the National Award for the Best Children's film in 2005. The movie was adapted from a critically acclaimed novel by Ruskin Bond.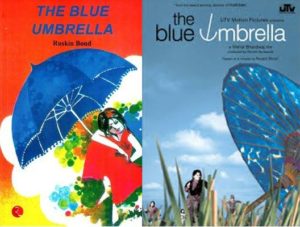 7)Â  The Last Leaf
Book- The Last Leaf
Movie- Lootera
The movie was taken from a short story by O Henry. It was made into a movie by Vikramaditya Motwane.