Specials
15 Times Bollywood Celebs Were Brutally Honest At Koffee With Karan Johar!
All 5 seasons of Koffee with Karan make headlines because of the revelation made by the celebs sitting on the couch opposite to Karan Johar. Presenting you the 15 most brutual honest answers made by celebs at Koffee With Karan Johar.
Farah Khan being brutually honest to Karan Johar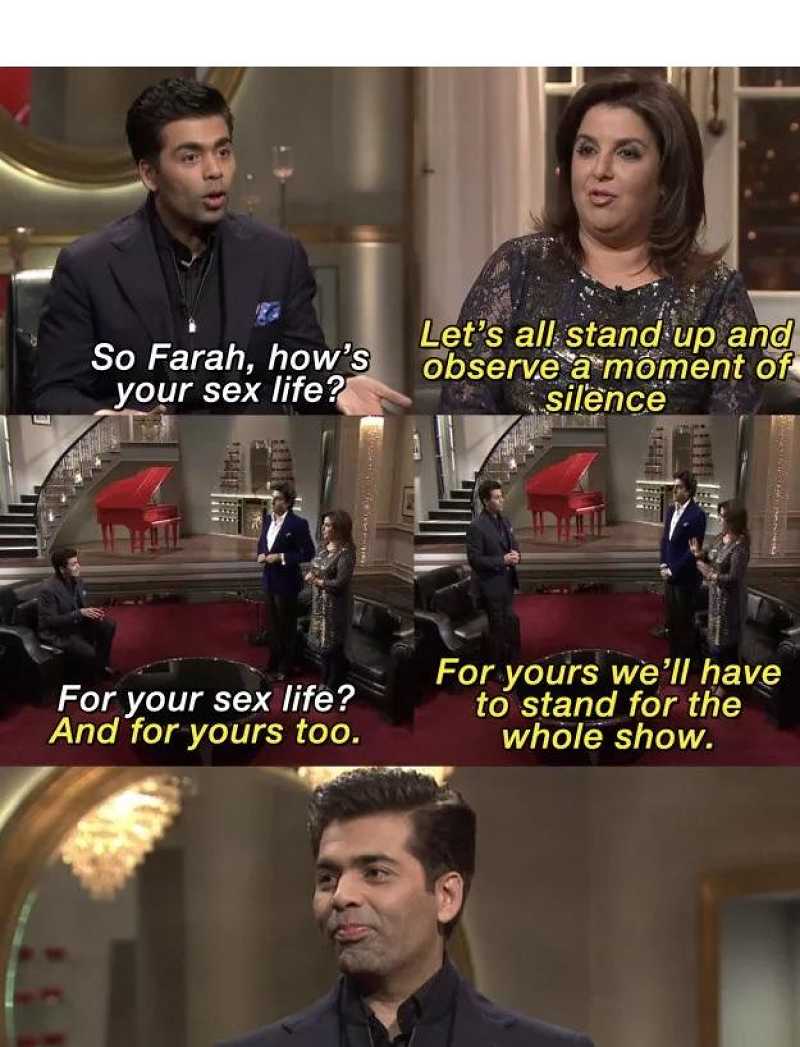 Well we are aware of the fact that Karan Johar and Farah Khan get along very well. In other words, these top director-producer of Bollywood are best friends in real life. They never leave a chance to pull each others leg and that is what friendship is all about. Don't you agree?
[Also see: 8 Star Kids Who are Going To Make Debut In Bollywood Soon]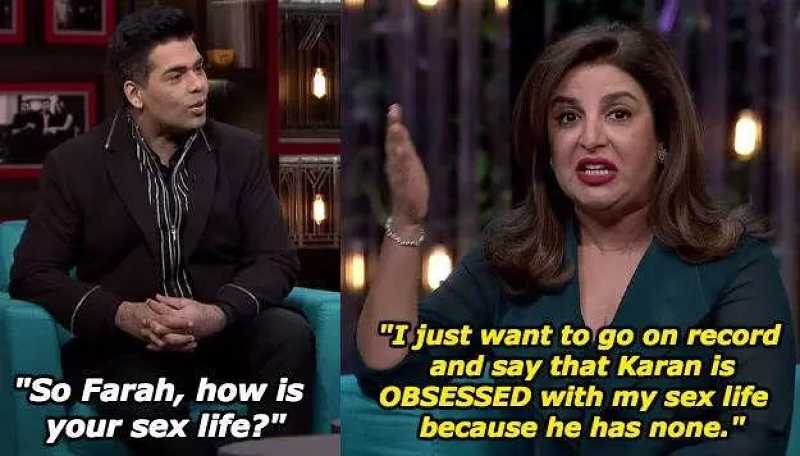 Well we also wonder why Karan is always so much interested in knowing whats going in others relationship. And Farah gave bang on answer to Karan when he asked her about her sex life.
Kangna Ranaut on Nepotism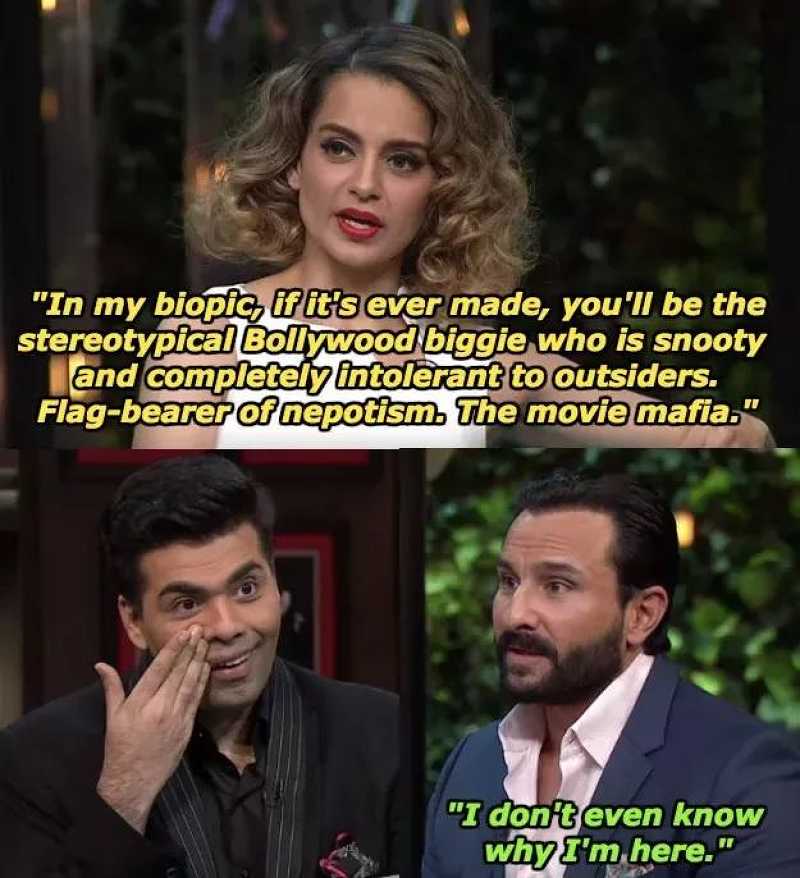 How can one forget the most controversial 'Nepotism' remark made by Kangna Ranaut on Karan Johar when she came along with her Rangoon co-star at Koffee with Karan to promote her film. Saif Ali Khan who was along with her on couch were little comfortable with her all the time and it was visible in the episode. If you haven't watched the episode then you need to watch it now.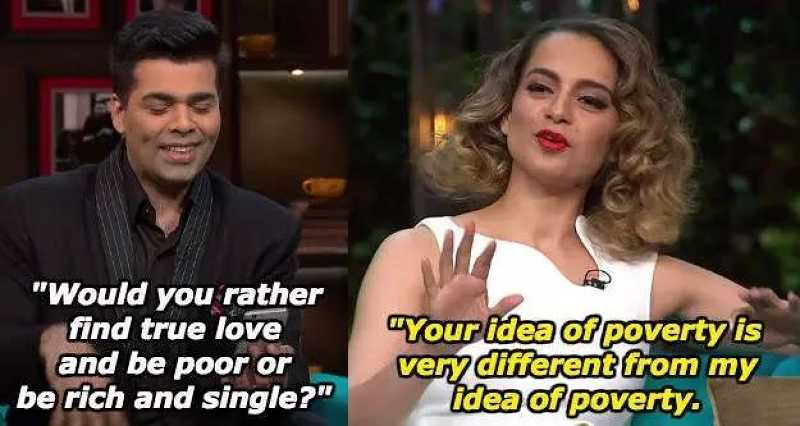 Well we must say that Karan Johar gave million dollar expressions in this episode. If 50% of these expression he would have gave in his films like 'Bombay Velvet' it would have done better business for sure.
[Also see: Karan Johar SLAMS Kangana Ranaut For Her 'Nepotism' Remark!]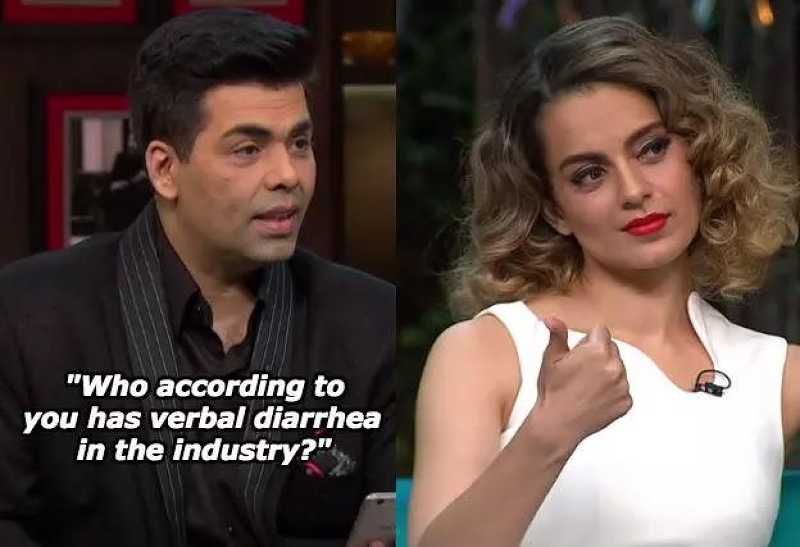 Well here Kangana's expression said it all.
Aamir Khan dislike Karan's show.
Sitting on Karan Johar's couch, Aamir says that one thing he totally dislike about the industry is Koffee with Karan but needs to pretend that he likes it. Well in this episode Aamir was accompanied by his Dangal's onscreen daughters.
SRK regrets doing Kuch Kuch Hota Hai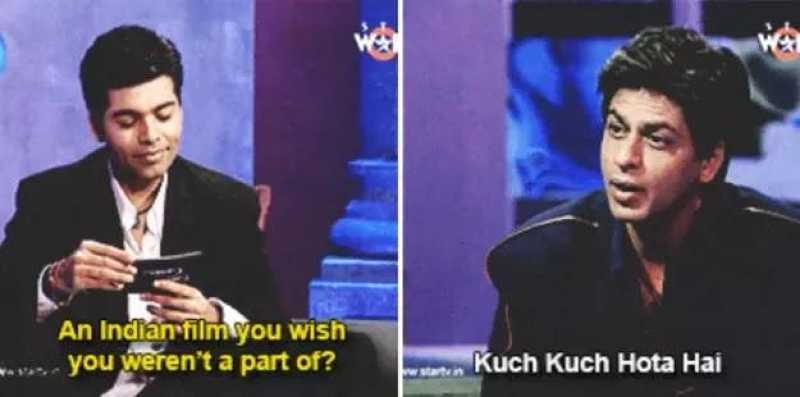 This answer of SRK not only shocked Karan but also us. Well we relive that Kuch Kuch Hota Hai helped SRK alot to shape up his career.
Bebo and brutal honesty
Well Kareena Kapoor made lots of headlines whenever she sat on Koffee with Karan's couch. Sometimes she called Salman Khan as worst actor and sometimes Bipasha Basu as 'kaali billi' and also taunted Priyanka Chopra on her accent too.
Mira took a dig on nepotism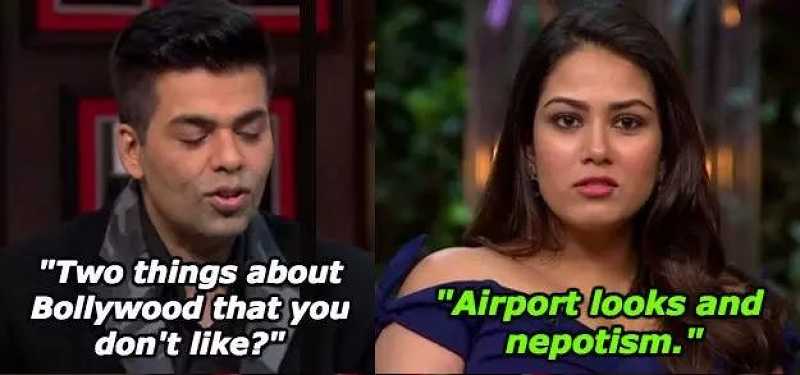 Well Karan already alot on nepotism. Ins't Kangana was enough for him?
Ranveer Singh go crazy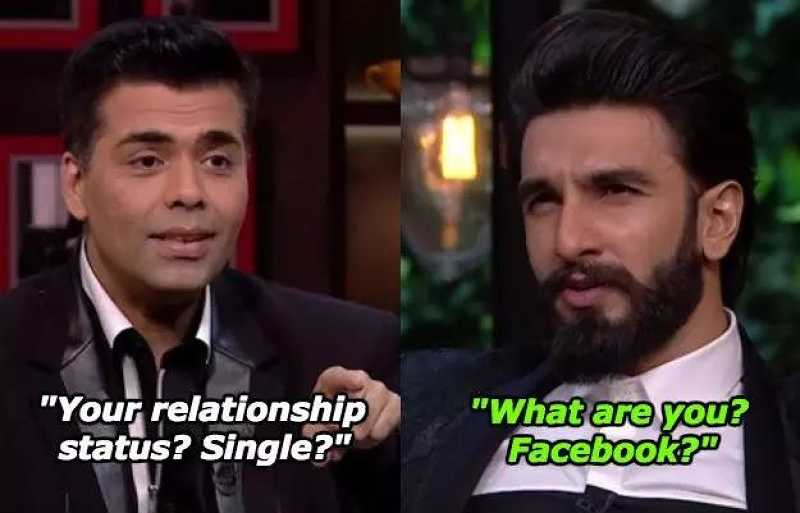 Ranveer Singh revealed on Karan's show that he sleep naked. Well we wonder what he will reveal in next season of Karan's show.
[Also see: Karan Johar Shares The First Pic Of His Twins Yash And Roohi]
Well said Anushka Shamra!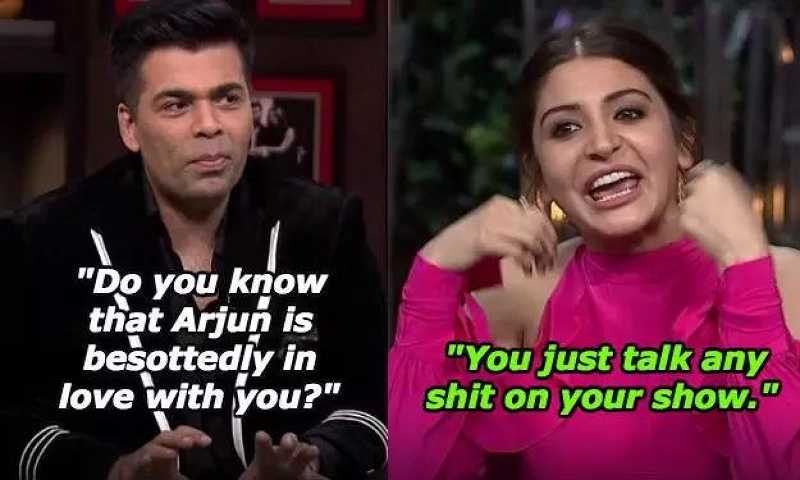 Hat off to Imran Khan's sense of humor! He left Karan behind in this race.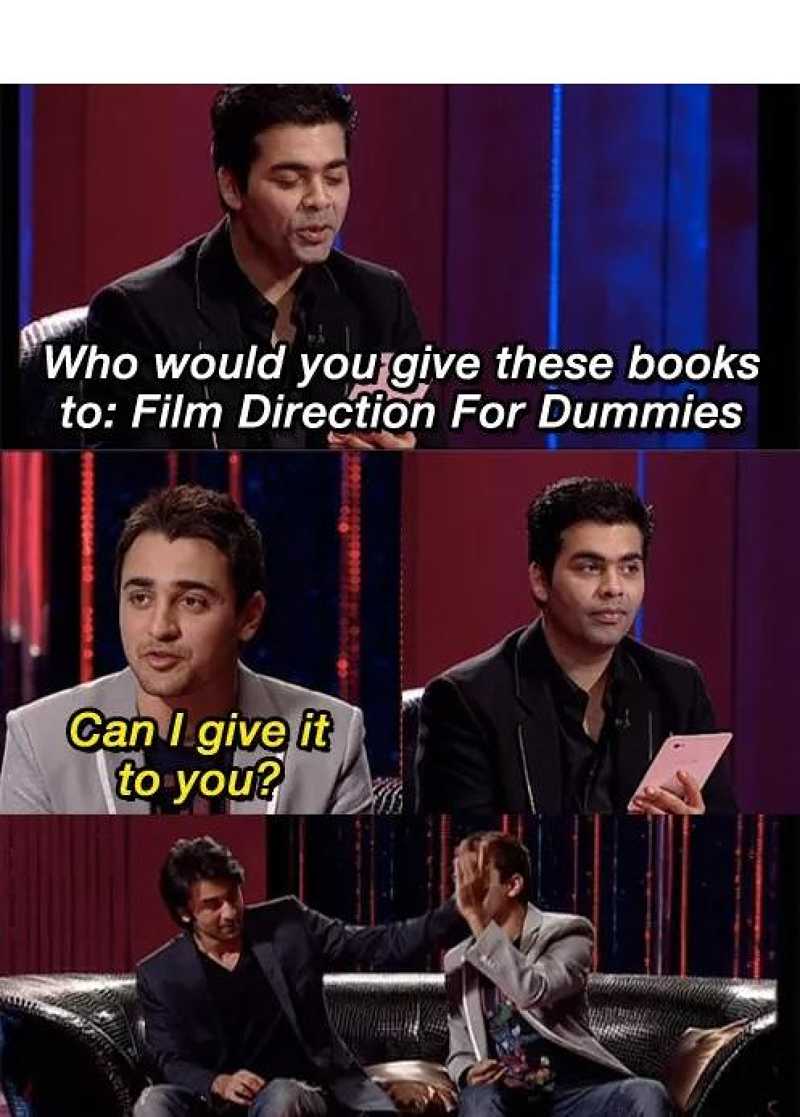 [Also see: Varun Dhawan Apologises For His Nepotism Remark Targeted For Kangana Ranaut At The IIFA 2017]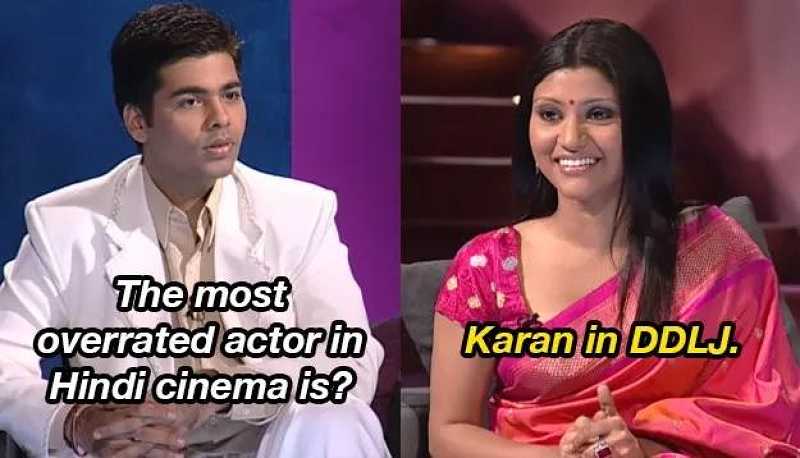 Friendship means being honest with each other and so kajol!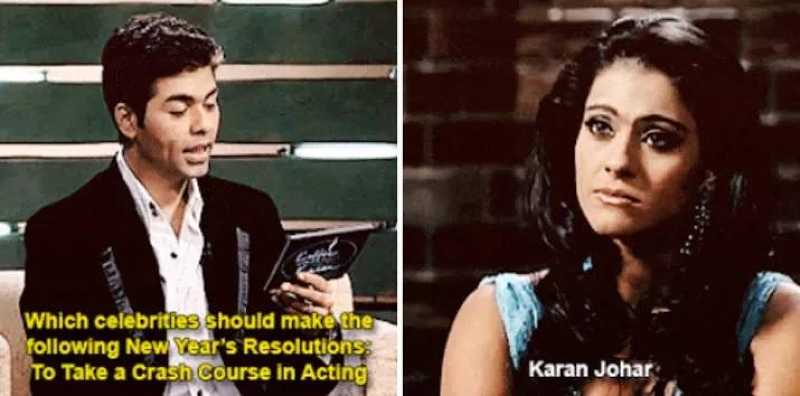 Johar and his Mrs Funnybones! Can't help it.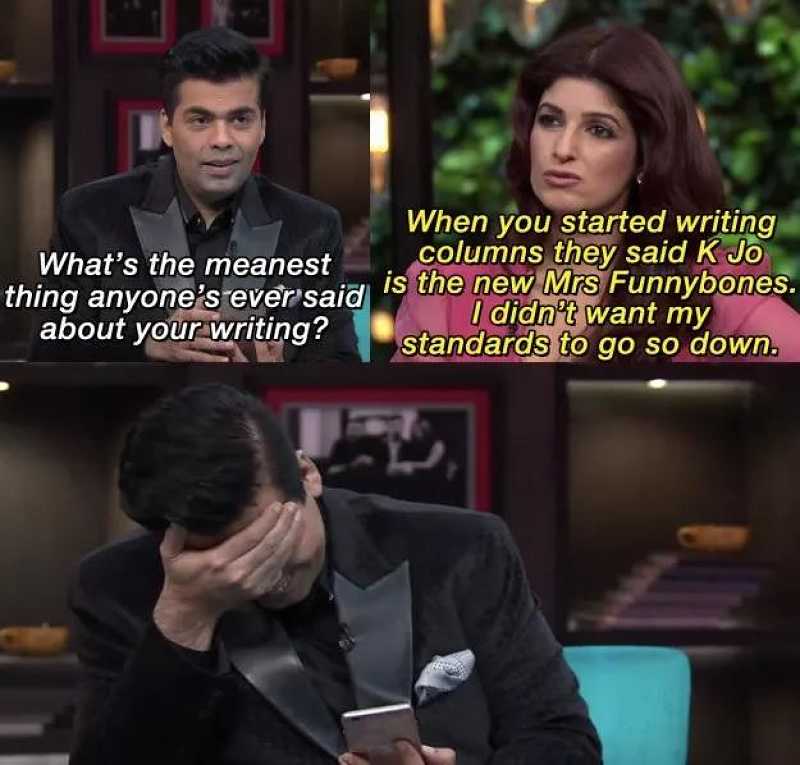 Which brutal answer you liked the most? Do tell us in comment section below. Stay tune for more latets news and gossips.