News & Gossip
15 Shocking Pictures of New Star Couples When They Thought No One Was Watching Them
Hollywood celebrities dating life never slows down at any time. We have seen tabloids speculating about several potential celebrity couples every time. Most of the time, their predictions come out wrong. However, there are some instances when these rumours really turned out to be true.
In typical Hollywood entertainment media what happens is that paparazzo keeps roaming the streets of LA and NYC looking to get some candid pictures of a celebrity. When they finally get their opportunity, they may also spot another celebrity coming close to the target, which later ignites the dating rumour. If they are really lucky, they might snap the celebrity couple in some PDA moments.
Once the picture is sold to the highest bidder, tabloids start running the rumoured story. Then, Hollywood reporter will try to get in touch with the intended celebrity for the confirmation, next thing we know a new celebrity couple is born.
Despite being in constant attention of paparazzi, these celebrities try to keep their personal life as private as they can. Although, sometimes they fail to do so, which fires up the latest rumours and speculation! Today we are going to give you 15 surprising photos of new celebrity couples snapped when they thought no one was watching them.
1. Emma Stone and Dave McCary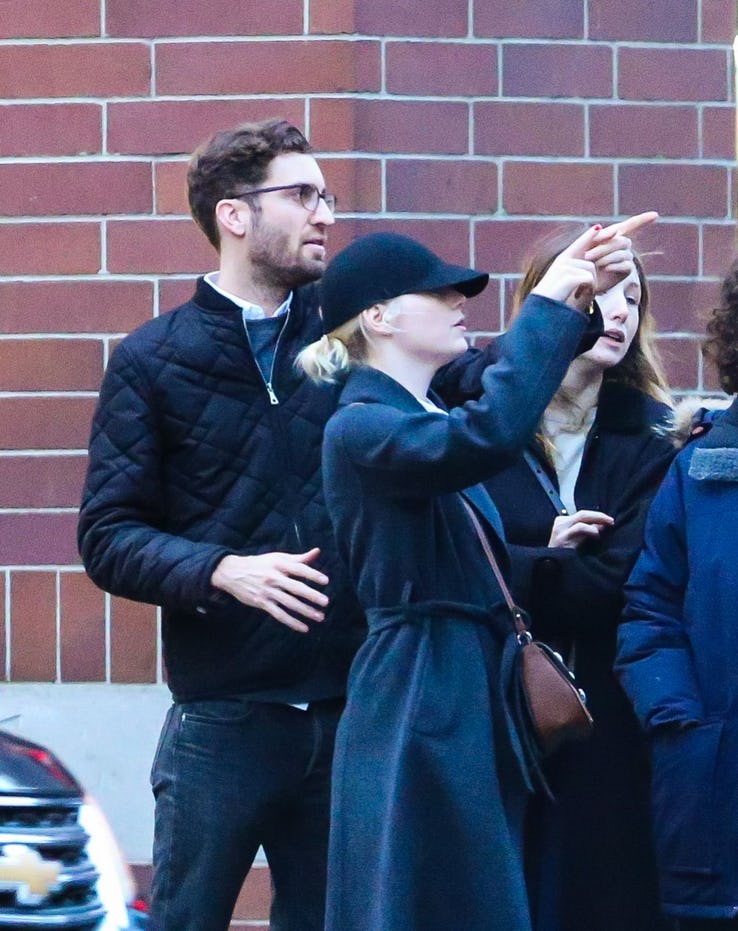 Emma Stone's love life has been one of the most discussed topics in Hollywood. She also has a history of dating her co-stars like Teddy Geiger, Kieran Caukin, and Andrew Garfield. However, it seems she has decided to date some behind the scene guy, SNL director Dave McCary.
They are trying to keep their relationship under wrap. However, they were snapped together in the Big Apple in November 2017. Stone tried to hide in a black cap pulled low over her brow, but she was captured anyway.
2. Lucy Hale and Riley Smith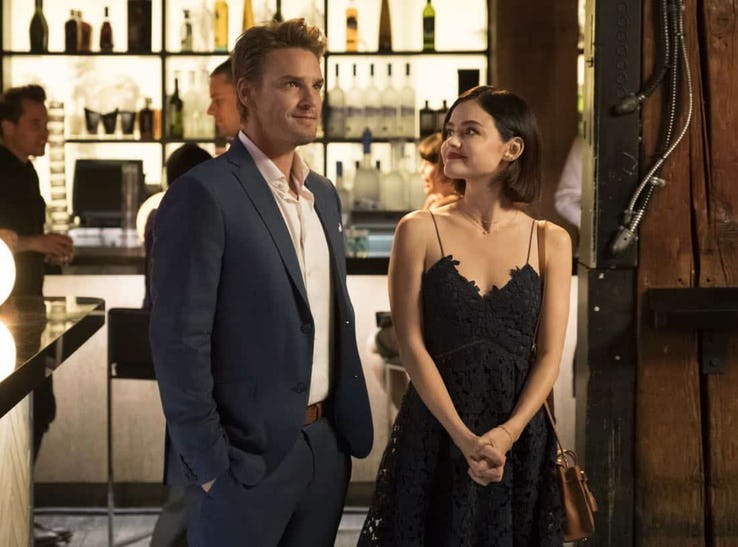 Lucy Hale is romancing Riley Smith on and off-screen. According to the report of US Weekly, the new couple was spotted together stealing a quick smooch on Valentine's Day after Smith. The source close to this event added that the couple was indulged in their PDA even after realizing the presence of paparazzi. Lucy and Riley are currently starring in CW comedy show Life Sentence.
Lucy Hale has been linked to Anthony Kalabretta, Graham Rogers, Chris Zylka and David Henrie earlier.
3. Nick Jonas and Madeline Brewer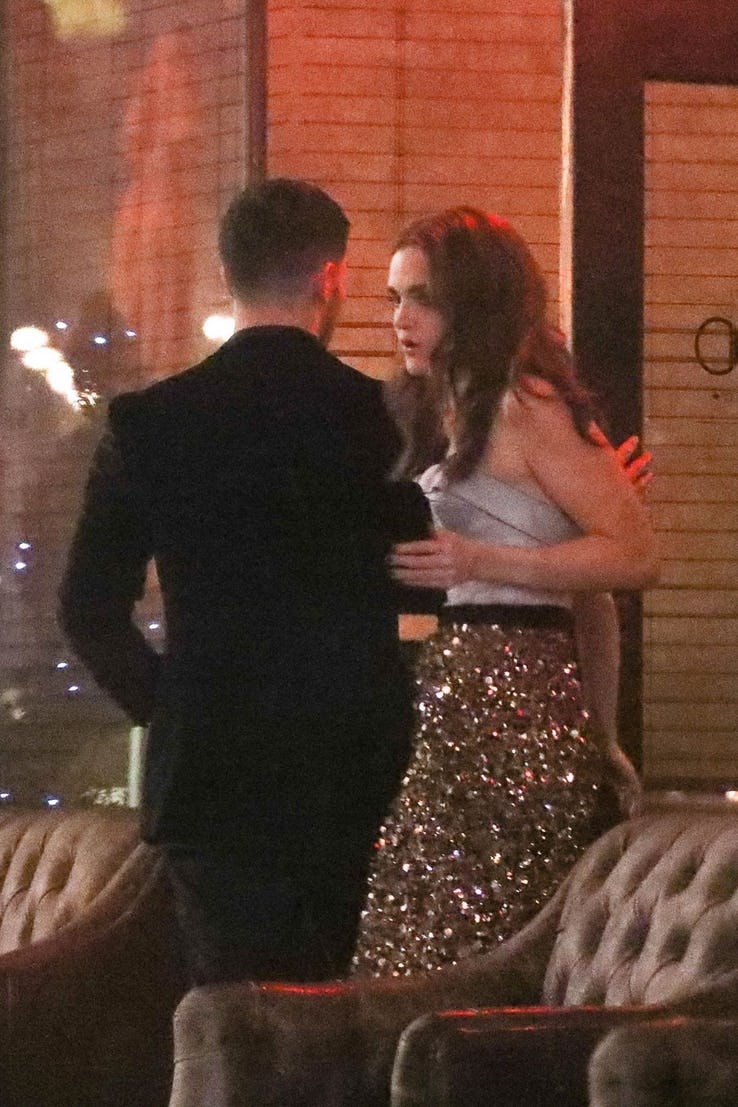 Popular singer Nick Jonas is always making headlines for his love life. In past, he has dated top celebs like Selena Gomez and Miley Cyrus even to Kate Hudson. Now, it is rumoured that he is dating The Handmaid's Tale actress Madeline Brewer. According to The Blast, they were spotted on a romantic date at the Italian restaurant, Via Veneto in Santa Monica, California in January 2018.
4. Chris Martin and Dakota Johnson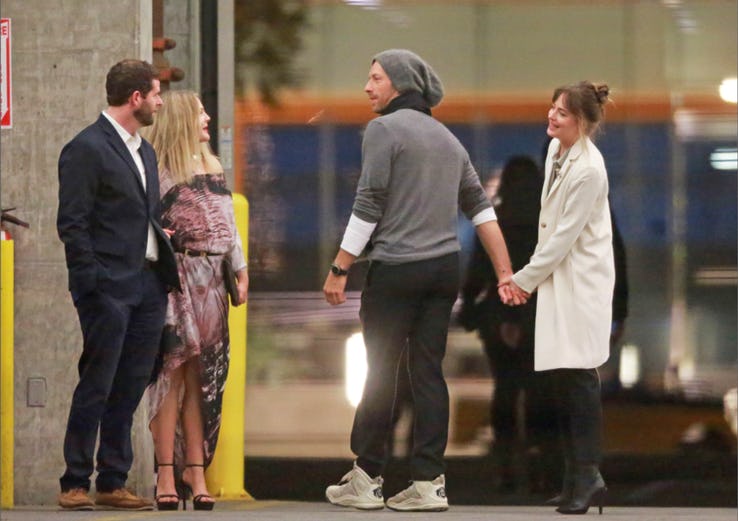 Coldplay singer Chris Martin and Fifty Shades Of Grey actress Dakota Johnson are well known faces in Hollywood. According to the reports of People, the couple was first snapped together way back in October 2017. However, it was not confirmed until Ellen's 60th birthday celebration. The couple was snapped roaming hand-in-hand outside the venue chatting with Drew Barrymore and her unknown date.
5. Baron Davis and Laura Dern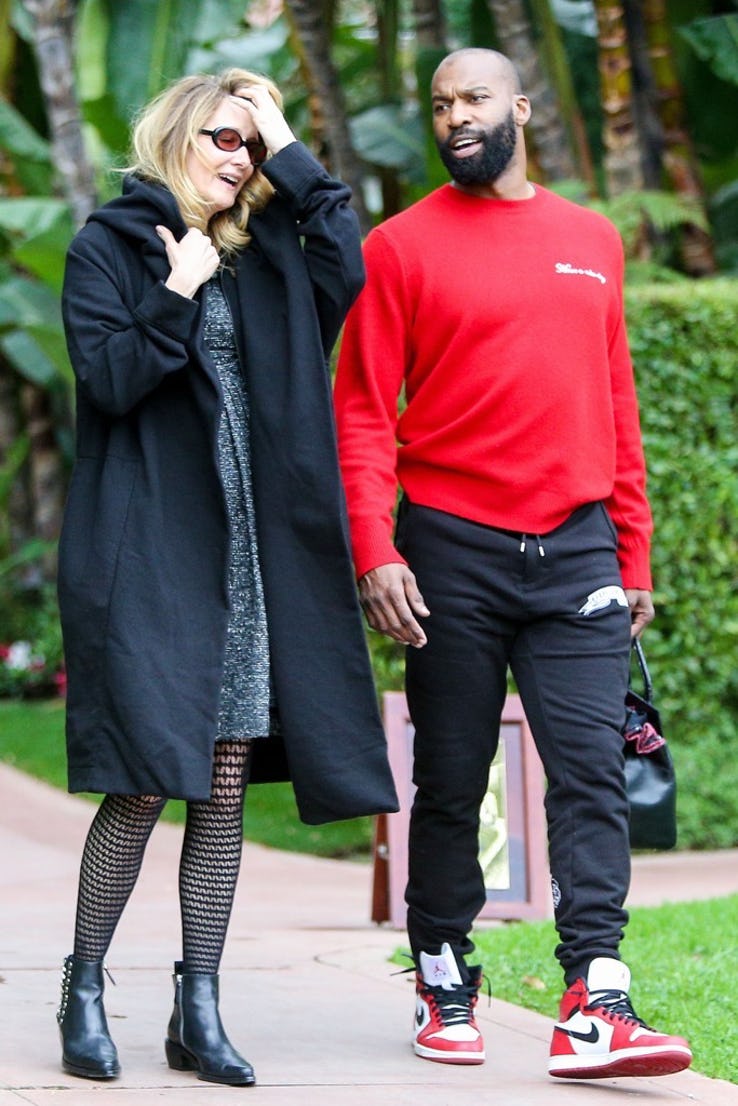 It seems that Laura Dern (50) has found love in NBA player Baron Davis (37), who is known for his dating life. According to US Weekly, the couple is trying to keep it under the wrap after their lunch date back in December 2017. However, an onlooker has said that they were having a gala time together.
6. Michelle Williams and Andrew Youmans
Golden Globe Award winner Michelle Williams has always kept herself away from the spotlight for obvious reasons. The actress started dating Heath Ledger in 2004 and has a daughter together. However, their relationship ended in 2007 and four months later Ledger passed away, which led to huge criticism for the actress in tabloids. After more than a decade, it seems that the actress has moved on after all. It looks like she is ready to tie the knot. The actress is dating New York financial consultant Andrew Youmans. The couple was spotted on a beach with an engagement ring. Williams has rubbished the rumours saying it was just a piece of "beautiful jewellery."
7. Prince Harry and Meghan Markle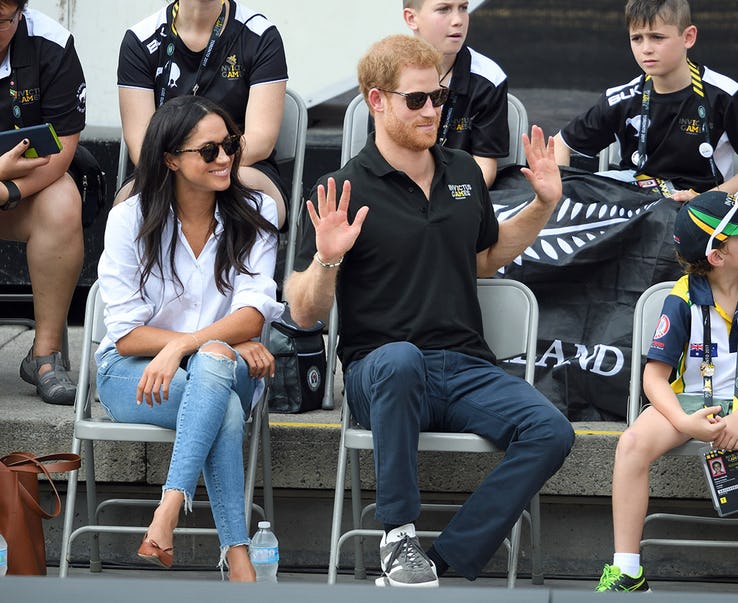 The newly wedded Royal Couple were a rage all over the world. Prince Harry and Meghan Markle got hitched on 19th May 2018 in a grand star-studded wedding ceremony on the grounds of the Windsor Castle. They first met each other on a blind date set up by their mutual friend and instantly found seemed connected.  Just weeks later, they flew to Botswana taking their relationship to next level.
8. Dane Cook and Kelsi Taylor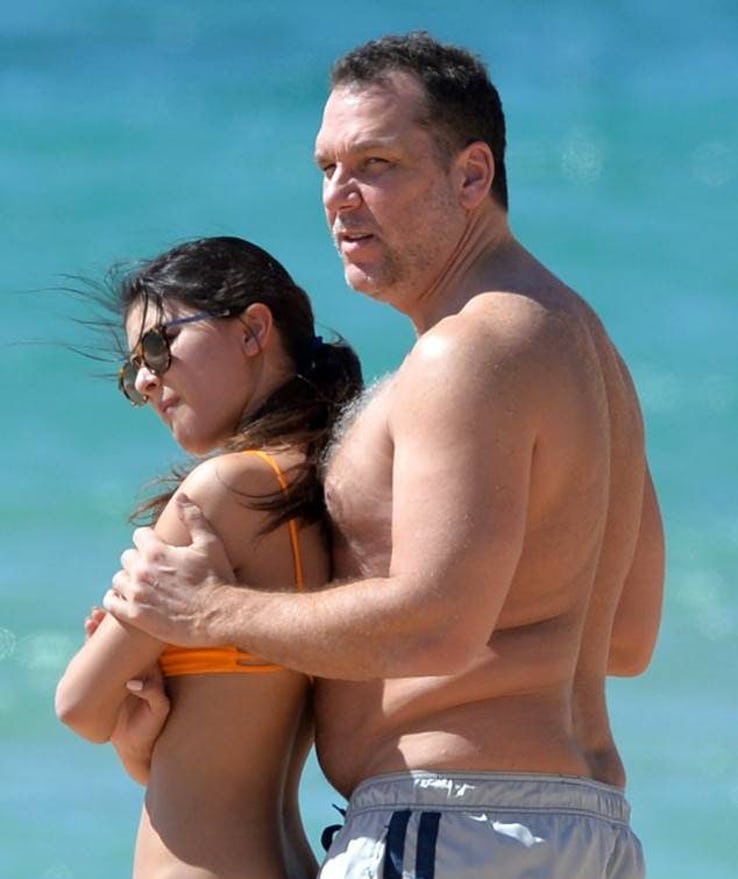 The 45-year-old comedian Dane Cook was spotted with his 19-year-old girlfriend Kelsi Taylor back in February 2018 spending some quality time in Hawaii. It seems that Cook has added few pounds, whereas Kelsi seemed to have a perfect figure. Kelsi is an up and coming artist looking to make something big in Hollywood.
9. Justin Bieber and Selena Gomez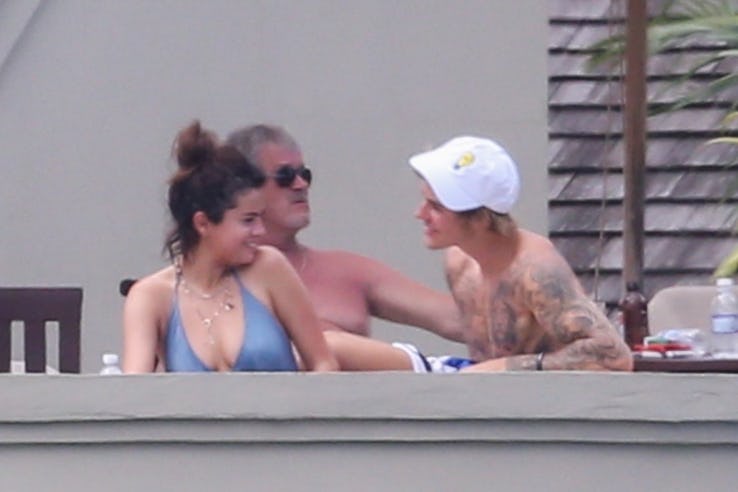 Justin Bieber and Selena Gomez's on and off romance has been going on for years. Recently, they came together in Jamaica for Bieber's father's wedding. They were snapped by paparazzi cuddling up by the pool. However, they once again broke off after coming to the states. According to Hollywood Life, their relationship is over forever this time. a source close to Bieber said, "[Justin] thinks about Selena all the time, but he is also realistic and knows he can't continue to bother her if she doesn't want to be with him."
10. Camila Cabello and Matthew Hussley
Fifth Harmony singer Camila Cabello has found lots of success even after breaking up from the band. She has given several chartbuster songs. Now, it seems that she is dating British dating coach Mathew Hussey. According to the report of E! News, the couple was snapped spending some quality time in Cabo. They were trying to keep it a low profile, but she was snapped by paparazzi anyway.
11. Aaron Rodgers and Danica Patrick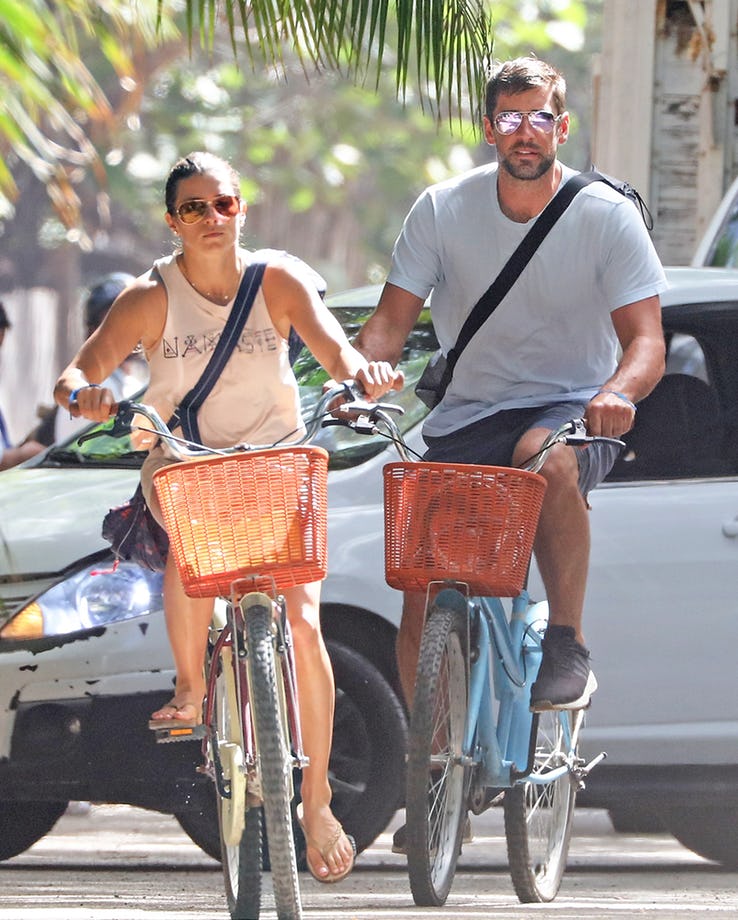 Green Bay Packers quarterback Aaron Rodgers has been dating former NASCAR driver Danica Patrick. However, it seems they are slowly making their relationship public. Patrick has confirmed that she is dating Aaron back in January 2018. Recently, the couple were spotted cycling back in February 2018.
12. Shailene Woodley and Ben Volavola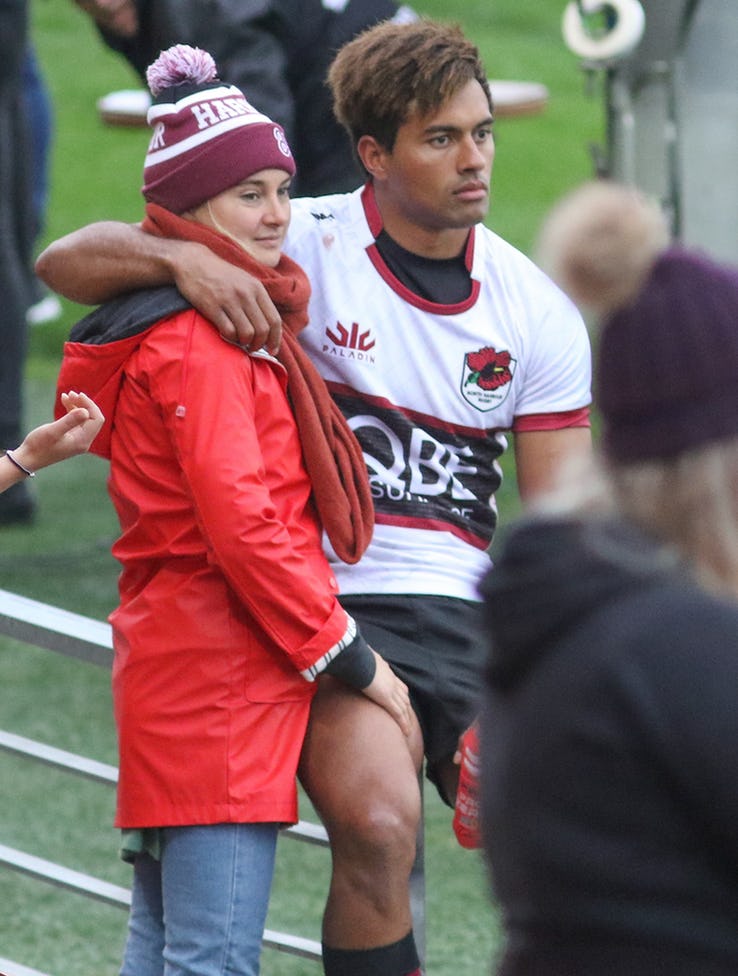 The Secret Life of an American Teenager actress Shailene has been spotted spending some time with her rugby player Ben Volavola. According to People, the couple were spotted spending some alone time outside a café in Auckland, New Zeland. They were also snapped cuddling up at Volavola's practice session. If you look at the picture and Shailene's hand, it seems they are pretty serious about their relationship.
13. Justin Theroux and Aubrey Plaza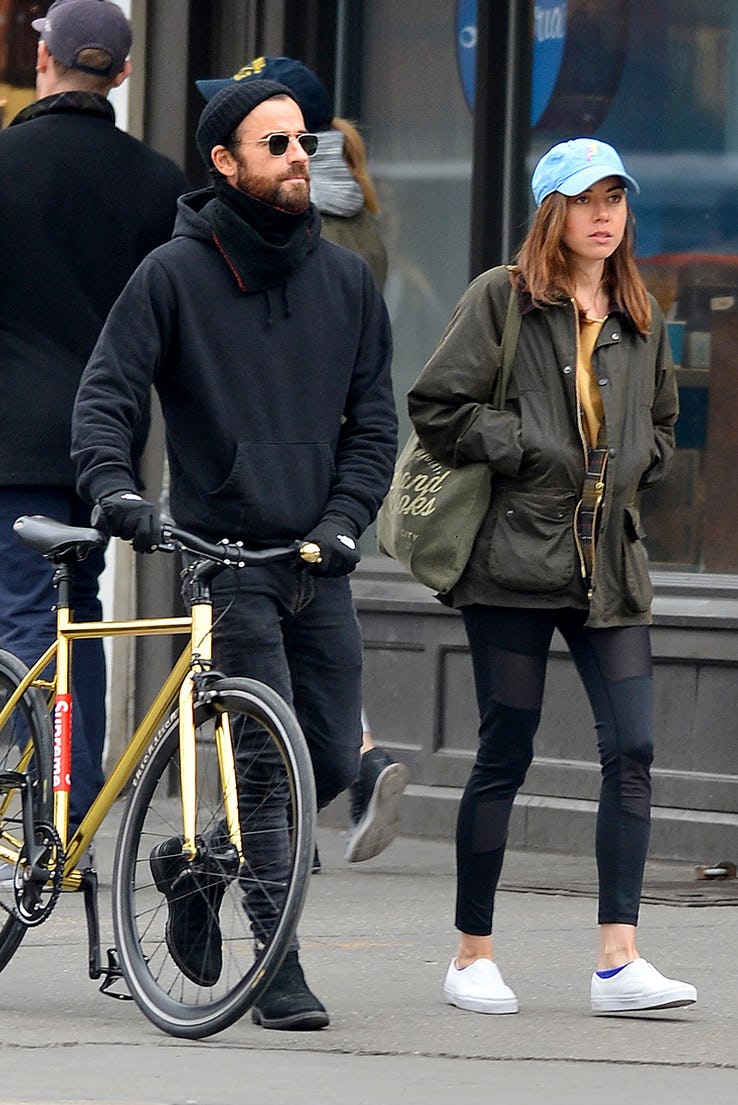 The former Parks and Recreation co-star Theroux and Plaza are not really dating, but this doesn't mean tabloids won't speculate about them. They were snapped together on the streets of Big Apple, rumours of them dating started floating around. However, both of them have rubbished all the rumours. Ever since the Justin Theroux's split with Jennifer Aniston, his love life has become the most talked about topic.
14. Chris Pine and Annabelle Wallis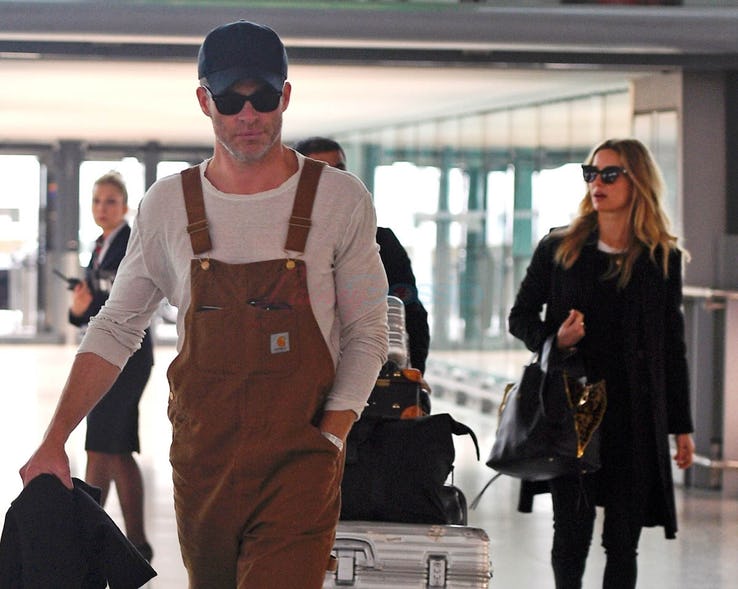 Now, it is confirmed that Chris Pine is dating Annabelle Wallis. According to the report of US Weekly, Wallis was seeing someone else when she met Chris Pine, but "Chris was very attentive and wooed her to get her attention away from the other guy." The couple was spotted at London Heathrow Airport trying to avoid paparazzi but got snapped anyway.
15. Emma Watson and Chord Overstreet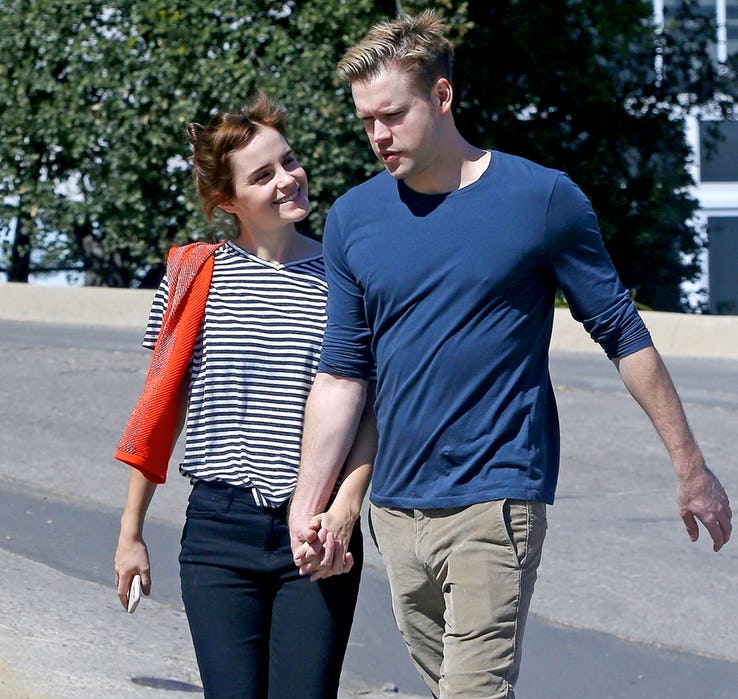 Harry Potter actress Emma Watson has been seen with actor Chord Overstreet. According to US Weekly, the couple has been dating each other since the beginning of the year. Rumours of them dating started floating around when they captured leaving Vanity Fair Oscars party together. Finally, they made it official when cameras captured them walking hand-in-hand on the streets of LA.