Featured
12 Stunningly Stylish Maa-Beti ' Jodis Of Bollywood Who Look More Like Sisters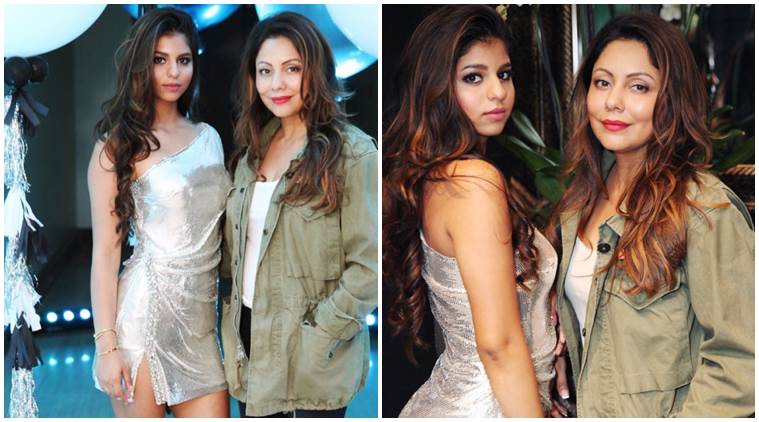 1. Tanuja and Kajol/ Tanishaa
Veteran actress Tanuja happens to be mother of two gorgeous ladies- Kajol and Tanisha Mukherjee. Following mother's footstep, Kajol and Tanisha too made their career in entertainment industry. Kajol is counted among the successful actresses in Bollywood whereas her sister Tanisha failed to make big in Bollywood but she is often seen doing reality TV shows.
2. Jaya Bachchan and Shweta Nanda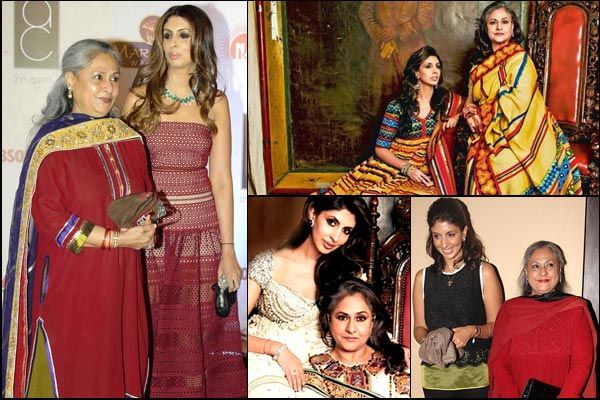 One can't deny that Jaya Bachchan and Shweta Nanda are the trendsetter in the industry. Jaya Bachchan is counted among the most talented actress in industry. Also she was a successful actress in her time. Instead of following her parents footstep, Shweta didn't chose to make her career in Bollywood and got married to industrialist Nikhil Nanda.
3. Hema Malini and Esha/ Ahaana Deol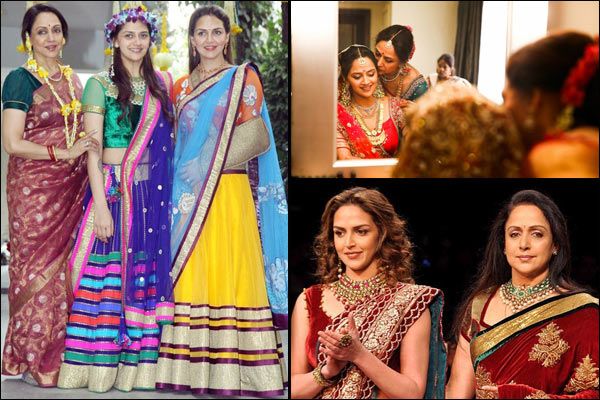 The dream-girl of yesteryears- Hema Malini is a mother of two beautiful daughters, Esha and Ahaana. Esha and Ahana have inherited the good looks of their mother. Even in her 60's Hema Malini look stunning.
4. Dimple Kapadia and Twinkle Khanna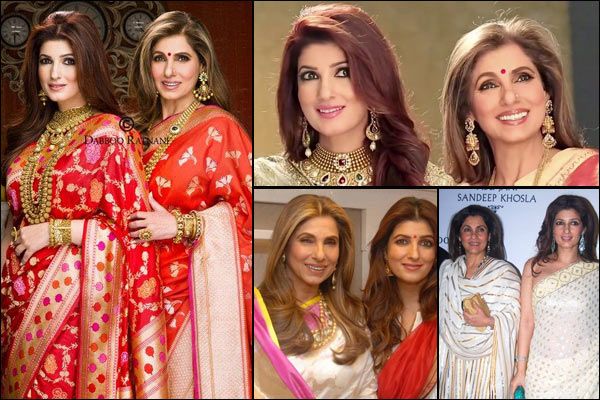 Veteran Bollywood actress Dimple Kapadia happens to be mother of two girls– Twinkle Khanna and Rinke Khanna. Her daughters have inherited the good looks and style from their parents. This mother-daughter duo is often spotted together at public events.
5. Moon Moon Sen and Riya/ Raima Sen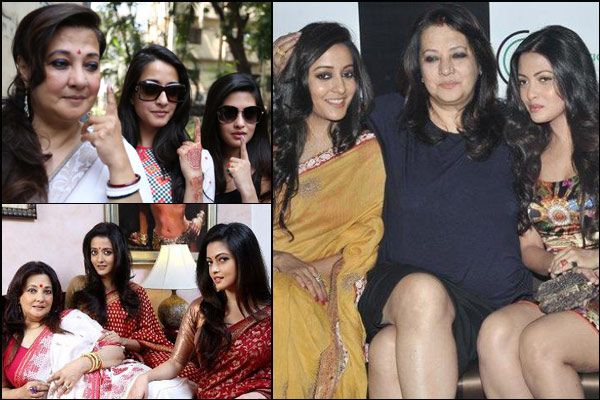 The bong beauties- Riya Sena and Rima Sen who are known for their work in Bengali and Hindi films happens to be daughter of Moon Moon Sen and grand daughter of famous Bengali actress Suchitra Sen. Together they make a stunningly stylish 'Maa-Beti' jodi.
6. Babita and Karisma/ Kareena Kapoor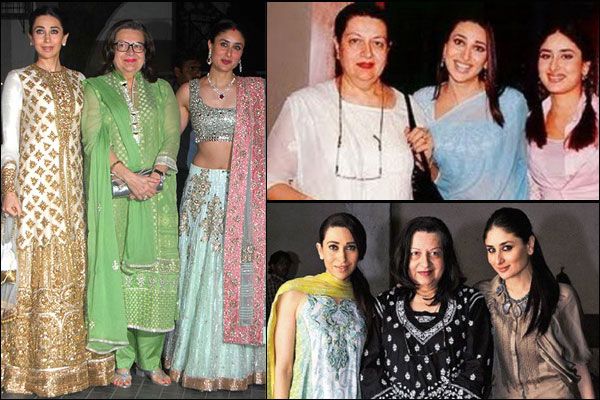 Veteran actress Babita chose to leave films to concentrate on her family and marriage. Her two beautiful daughter- Kareena Kapoor and Karisma Kapoor never miss a chance to make their mother feel proud of them. All three of them are equally successful in their own respective eras.
7. Neetu Singh and Riddhima Kapoor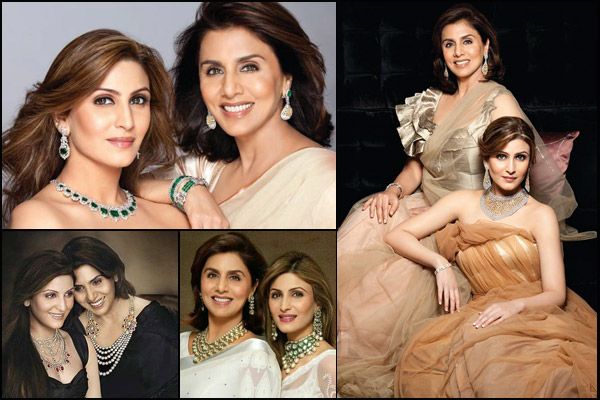 Riddhima Kapoor who happens to be daughter of Neetu Singh and Rishi Kapoor, chose not to make her career in Bollywood. Riddhima launched her own Jewellery line and back in 2006, she married her classmate and businessman Bharat Sahni.
8. Sharmila Tagore and Soha Ali Khan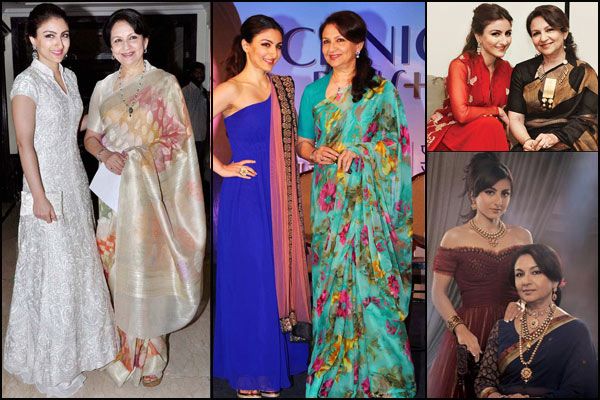 Sharmila Tagore who ruled over industry in her era still manage to up her fashion game. Soha Ali Khan has inherited the looks from her mother. Whenever she steps out, she carry herself with lot of grace.
9. Poonam Sinha and Sonakshi Sinha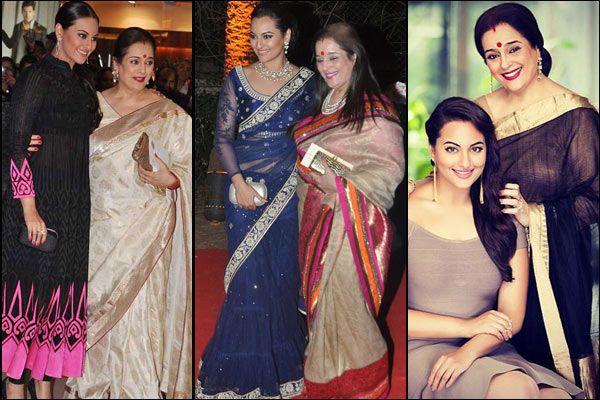 People call Sonakshi Sinha to be xerox copy of her mother-Poonam Sinha. Sonakshi credited her success to her mother saying that she would have not achieved all this success without her mother's support.
10. Amrita Singh and Sara Ali Khan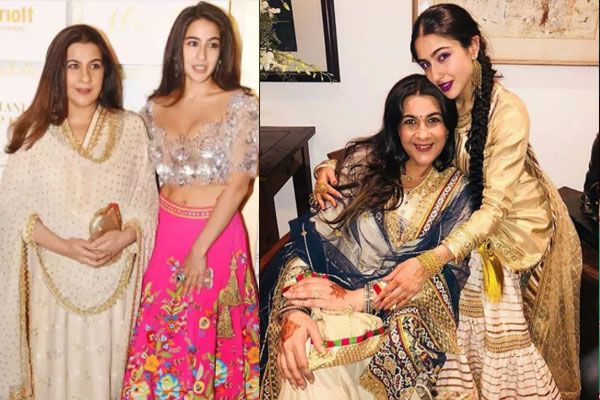 Sara and Amrita make one most stylish 'Maa-Beti' jodi. Moreover Sara look exactly how her mother looked when she was of the same age. Kedarnath actress not just inherited the looks from her mother but charm and acting skills too.
11. Shweta Nanda and Navya Naveli Nanda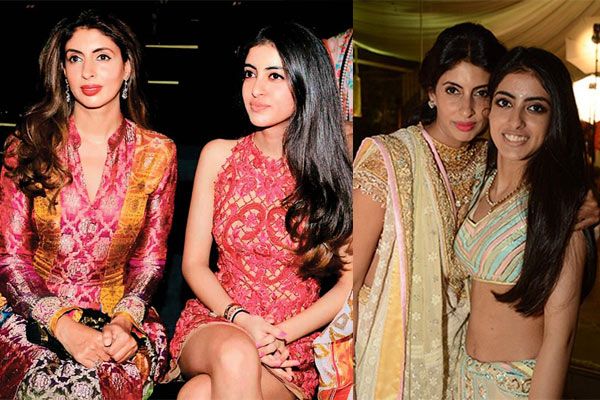 Shweta and Navya together make a 'hot-shot' Maa-beti jodi. Pictures of Amitabh Bachchan's grand daughter- Navya Naveli Nanda on social media set fashion goals for many. She can easily give any actress a run for her money.
12. Gauri Khan and Suhana Khan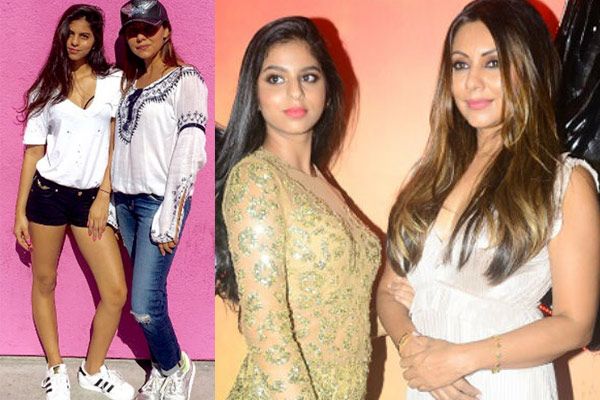 Suhana Khan and Gauri Khan never fails to make their fans drool over them whenever they are spotted. Last year Suhana made a debut as a cover girl of the magazine. Soon she'll be entering in Bollywood.
Stay tuned with us for more interesting featured stories.