Bollywood
Featured
News & Gossip
20 YEARS OF REHNAA HAI TERRE DIL MEIN
Despite the fact that the film has many flaws, it remains a fan favorite and will be remembered for a long time.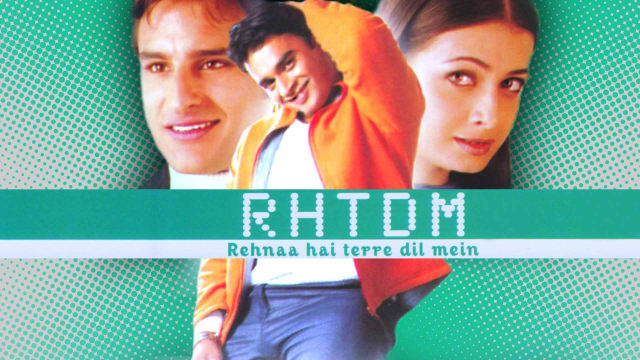 The cult classic 2001 romantic drama film Rehnaa Hai Terre Dil Mein turned 20 on Tuesday. Written and directed by Gautham Menon, it stars Madhavan, Dia Mirza, and Saif Ali Khan in the key roles. The film is a remake of the director's original Tamil film Minnale, which also stars Madhavan. Dia Mirza makes her film debut with this picture.
The plot revolved around 'Maddy' (Madhavan) and Reena (Dia). Reena is about to marry Rajeev (Saif), Maddy's college rival who has moved to the United States. Maddy falls in love with Reena and chooses to impersonate Rajeev despite not knowing who he is. Maddy intends to reveal his true identity to Reena when the moment is right. Unfortunately, the real Rajeev appears before he can do so, and Reena is startled to learn of Maddy's deception. She decides to end her relationship with Maddy, who attempts to persuade Reena of his actual intentions. Maddy tries to talk to Reena and explain the truth, but she is still distrustful of him. After Maddy's persistent attempts to contact Reena fail, Rajeev and Reena's wedding date is finalized. Maddy urges Rajeev to return to Reena and tells his friends that they have made a huge mistake and should forget about her. Despite Maddy's dishonesty, Reena realizes she has begun to fall in love with him. Rajeev confronts Reena and questions if she prefers him or Maddy. Meanwhile, Maddy chooses to move to San Francisco. When Rajeev finds Reena still has feelings for Maddy, he drives her to the airport. Reena and Maddy express their love for one another. Rajeev is hurt, but he pretends okay and wishes the couple good luck. Maddy and Reena are reunited.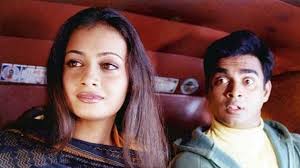 The film, popularly known as RHTDM, performed ordinary business at the box office, but it has since gained cult status due to its love story and music, with songs such as 'Zara Zara,' 'Rehnaa Hai Tere Dil Mein,' 'Dil Ko,' and 'Sach Keh Raha Hai' topping music charts back then and are still adored today. Harris Jayaraj composed the score and songs, and Sameer wrote the lyrics. The theme of Rehnaa Hai Terre Dil Mein was innocence. Although the lead had a darker side than the second lead, his character had a very strong highlighted innocence and goodness, which made people praise him so much. He was awful when he was stalking a girl, but his motives were good. RHTDM's success was largely due to its supporting cast and sense of humor. Rehnaa Hai Terre Dil Mein has a special place in many people's hearts since it expresses feelings so passionately. Call it the magic of flawless casting, excellent performances, or just fantastic direction, but everything about it was and still is enjoyable, and the ending still gets us to tear our hearts out.
Despite the fact that the film has many flaws, it remains a fan favorite and will be remembered for a long time. With speculations of a sequel or a remake making the rounds, let's hope we get to see more of Maddy and Reena because 'Dil ko, tumse pyaar hua pehli baar hua, tumse pyaar hua'.