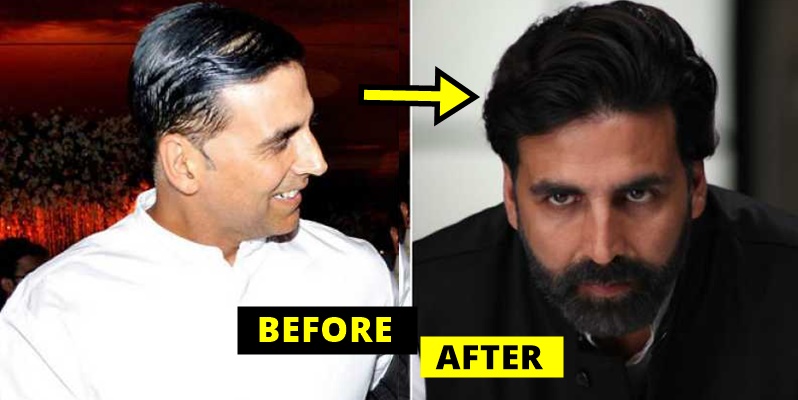 It is well known facts that our favorite Bollywood celebs need to look perfect on screen as well as off-screen. Their looks play a very important parts in their success. You may also be aware that Bollywood actress take helps of some artificial means in order to look beautiful and gorgeous. But you may be surprised to know that actors also go through some treatments to maintain or enhance their looks.
In order to maintain their perfect looks, many Bollywood actor tries various things like some of them have gone under age-defying techniques, some of them have grown hair to look good. Here, we are going to talk about 10 Bollywood celebs, who underwent hair transplant surgery.
Amitabh Bachchan
Amitabh Bachchan has been working in the film industry for decades, the actor has mesmerized everyone with his powerful performances. There was a time in the 90s when his films were not performing well. At that time, he also started to lose hair. Therefore, the actor underwent hair transplant surgery and made an epic come back with Kaun Banega Crorepati in 2000 with a new look and new hair.
Govinda
Govinda was one of the most popular and busiest actors in the 80s and 90s. Govinda and David Dhawan gave several blockbusters that time. With the growing demand, the actor didn't waste any time and went through hair transplant treatment.
Akshay Kumar
Akshay Kumar is the fittest Bollywood actor working in the industry. He is known for his strict diet and disciplines. The actor went for hair weaving treatment to get rid of his hair plight.
Salman Khan
Hair loss didn't spare Salman Khan either. The actor started losing his hair when he was at his peak of his career. Therefore, Bhaijaan went through a hair transplant. Now, the actor is giving back to back blockbuster films. He is one of the most handsome and desirable men in India as well as aboard.
Sanjay Dutt
Sanjay Dutt is one of the few actor, who is known for his macho-man image. The actor is famous for his professional as well as personal life. The actor saw a slight dip in his film career when he started losing hair. The actor decided to get hair transplant treatment and bring back his career on track. Look at where he is now! We must say, Baba took the right decision at right time.
Abhijeet Bhattacharya
Abhijeet was a very popular singer once upon a time. He gave several chartbuster songs in his long film career. The popular singer underwent hair transplant surgery at ILHT Dubai. Nowadays, the actor is most known for making controversial comments.
Aditya Pancholi
After starting to lose his hair at a rapid pace, Aditya decided to undergo hair transplant surgery. The actor was the rage in the 90s.
Himesh Reshammiya
Himesh Reshammiya became a rage in the 2000s. all thanks to his chartbuster songs. He used to wear a cap always, little did we know that he was hiding his baldness behind the cap. His fans thought cap as a style statement. The actor decided to get a hair transplant when he started getting into acting.
Kapil Sharma
Comedy King Kapil Sharma also underwent hair transplant treatment a few years back.
Vivek Oberoi
Vivek Oberoi's long silky hair is the result of hair treatment.
That's all, folks.
Tell us your thoughts in the comment section down below. Don't forget to share the article with your friends.