Bollywood
Virender Sehwag Advice To Aamir Khan, Says Give Free Tissues With Dangal Tickets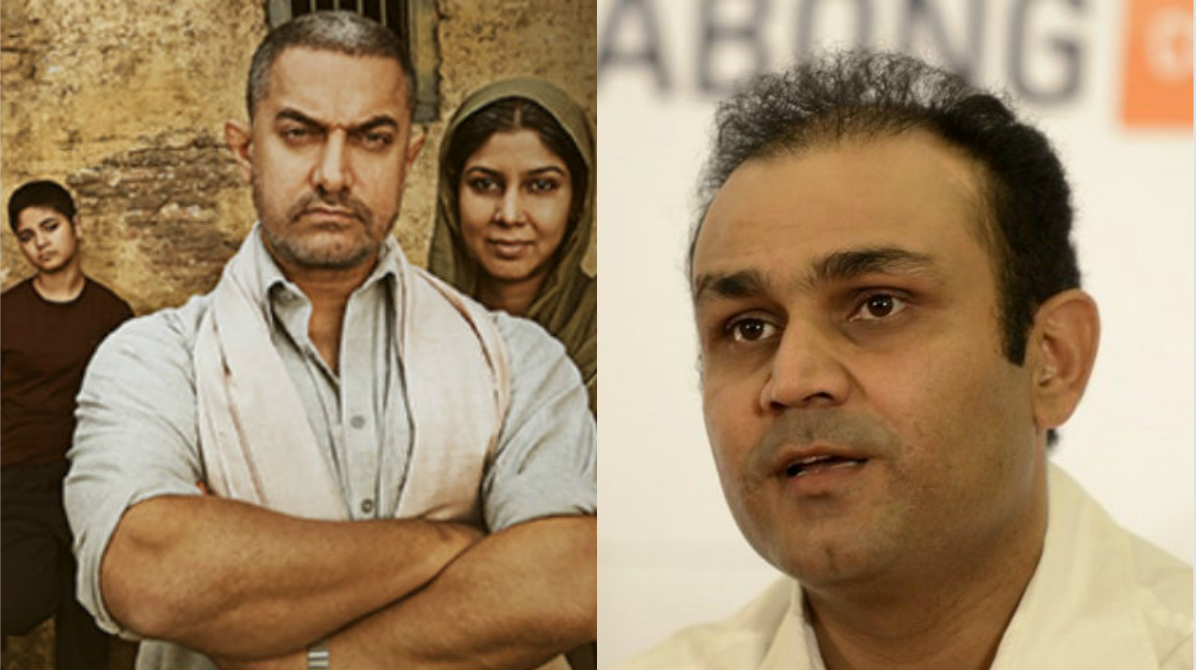 Dangal is one of that rare flick that not only wins the hearts of celebrities but also won the audience heart. The more we talk about Dangal, the more we praise for the brilliant performances of Aamir Khan, Sakshi Tanwar, Fatima Sana Shaikh and Sanya Malhotra. At latest, former cricketer Virender Sehwag advised Aamir Khan to give free tissues with Dangal tickets.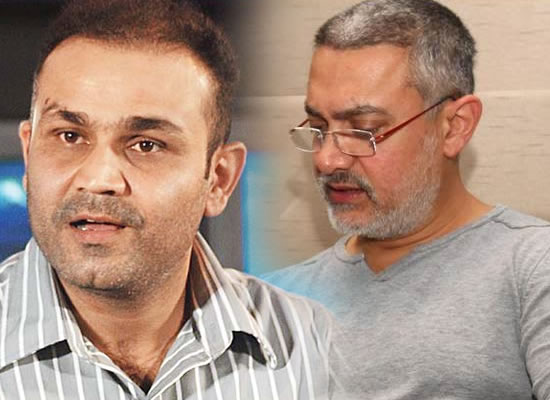 Also read: Ram Gopal Varma Targets Other Khans And Praises Aamir's Dangal
Some of you have got the logic of Virender Sehwag's latest tweet about Dangal, well those who still didn't got the joke. Here's what celebrated cricketer wanted to say! As Dangal is an emotional movie where you will certainly cry during some scenes and that's the reason why Virender wants that the makers give tissues with the tickets.
Well, this seems a hilarious tweet but the one who has really watched Dangal will surely cry at some or other moment. If a person sees the end scene, it will eventually melt your heart and your emotions will outpour from your body in the form of tears. May be that's the reason why Virender Sehwag took no time to advise this to Aamir Khan. After seeing the tweets of Virender Sehwag, his fans also trolled the tweet in the most positive way.
Take a look at these tweets:
Thank u @aamir_khan fr d special #Dangal screening.U had an angocha to wipe ur tears in the end,shud give free tissues with tickets for us . pic.twitter.com/b1nSa4ZxM8

— Virender Sehwag (@virendersehwag) December 25, 2016
https://twitter.com/yganesh0208/status/813043418431688704?ref_src=twsrc%5Etfw
https://twitter.com/harshktweets/status/813269864773287936?ref_src=twsrc%5Etfw
https://twitter.com/tusharmisra/status/813041968951558145?ref_src=twsrc%5Etfw
https://twitter.com/surentiku/status/813078499489525761?ref_src=twsrc%5Etfw
sir ji aap bhi jab bolwer ko thokte the tab tissue paper kaha dete the unko. Vo bichare tshirt se hi aansu puchtete

— ashish (@82ashi) December 27, 2016
Dangal is a serious movie, which has been made with full perfection. You will rarely find any mistake in the movie as it stars our Mr. perfectionist star Aamir Khan. In this movie, Aamir Khan essayed the role of real life wrestler Mahavir Singh Phogat. As per Aamir, this is one of his challenging roles over the years. As he has gained an excessive weight till 93 Kgs to portray the older version of Mahavir Singh Phogat and than he shed the weight to essay the younger version of Mahavir Singh Phogat. Directed by Chillar Party fame, the film also stars Girish Kulkarni and Suhani Bhatnagar in titular roles.

What do you have to say about Virender Sehwag's tweet? do let us know in the comments section below.
Also watch: Saif Ali Khan FALLING & EMBARRASSING MOMENT After Watching Dangal
https://www.youtube.com/watch?v=Hu0AkslJ5Q4