Breaking News
News
Virat Kohli Postpones Indian Sports After Pulwama Terror Attack, Fans Call It 'Great Move'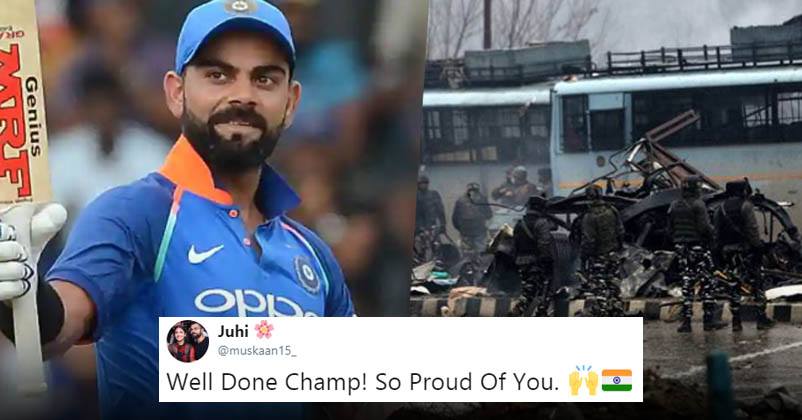 As India mourns the death of 40 CRPF personnel in Thursday's terrorist strike in Jammu and Kashmir's Pulwama district. It was one of the most deadly attacks in recent history, sportsmen including Gautam Gambhir, Virender Sehwag, Mohammad Kaif were among those who expressed grief over the tragedy on social media.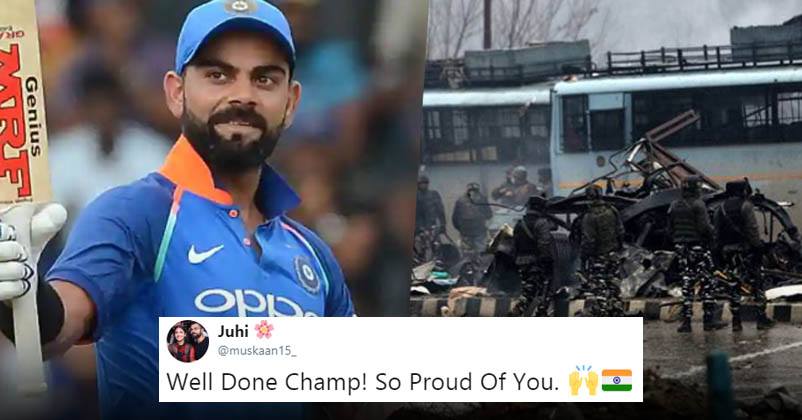 For instance, Shabana Azmi and Javed Akhtar pulled out of their event in Karachi and Kangana Ranaut even cancelled her Manikarnika success party after the tragedy.
"The who's who of entertainment and sports industry were expected to attend the award ceremony. Every partner and all the sportstars and delegates associated with this award have been informed and communicated with stating that hosting an event was unacceptable at this moment when India is mourning the death of its jawans," a press release stated.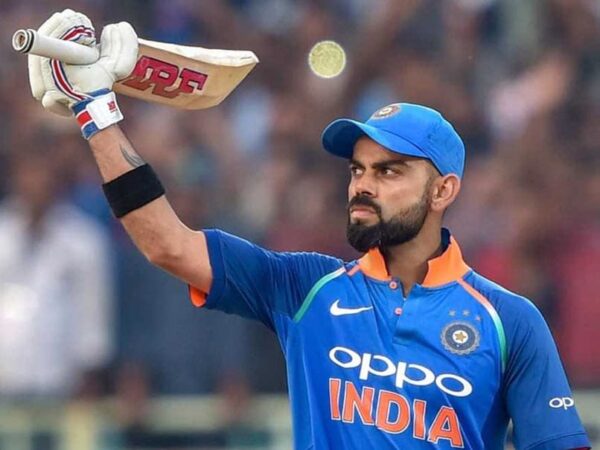 "The RP-SG Indian Sports Honours has been postponed. At this heavy moment of loss that we all find ourselves in, we would like to cancel this event that was scheduled to take place tomorrow," Kohli tweeted.
The RP-SG Indian Sports Honours has been postponed. At this heavy moment of loss that we all find ourselves in, we would like to cancel this event that was scheduled to take place tomorrow.

— Virat Kohli (@imVkohli) February 15, 2019
This gesture won a lot of hearts on Twitter as people felt that this was the right thing to do. Check out what they had to say:
https://twitter.com/_sujyoti1/status/1096487870955704321
King😍😍 pic.twitter.com/LEd8et5dty

— 🇮🇳 Anurag Nishad 🇮🇳 (@AnuragN61265128) February 15, 2019
Thank you for doing the right thing. It is very respectful for bravehearts who lost their lives 🙏🙏

— G (@ThatWittyGal) February 15, 2019
Kudos buddy . That would be great if @BCCI would be able to play a charity match and help such affected families #responbilitesMartyredFamilies

— suman Gorantla (@sumanGorantla_7) February 15, 2019
https://twitter.com/dilsevirat18/status/1096476618363678721
https://twitter.com/iRoshan_Rv/status/1096477027413225472
Great move… Proud of you

— sonu mahi 7 (@SonuPan62748435) February 15, 2019
Great job sir Kohli …

— Arunkumar (@ArunKumardev69) February 15, 2019
https://twitter.com/muskaan15_/status/1096584469648093184
https://twitter.com/girish_borkar/status/1096479656348434432