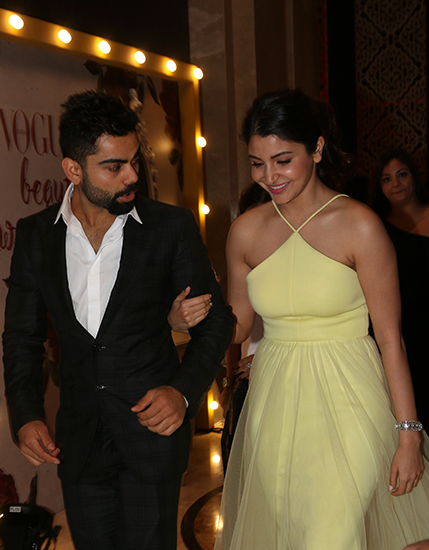 Actress Anushka Sharma and Batsman Virat Kohli couldn't stop looking into each other's eyes even after when cameras were continuously flashing on them at the Vogue Beauty awards held on July 21. This was their first public appearance at any event as a couple.
While talking to the media, Anushka said, "He's my very, very good looking arm candy," aiming at Virat, who accompanied her at the award function.
The 'PK' actress also told the media about her vacation in London with Virat and said that it was relaxing and much needed for both of them.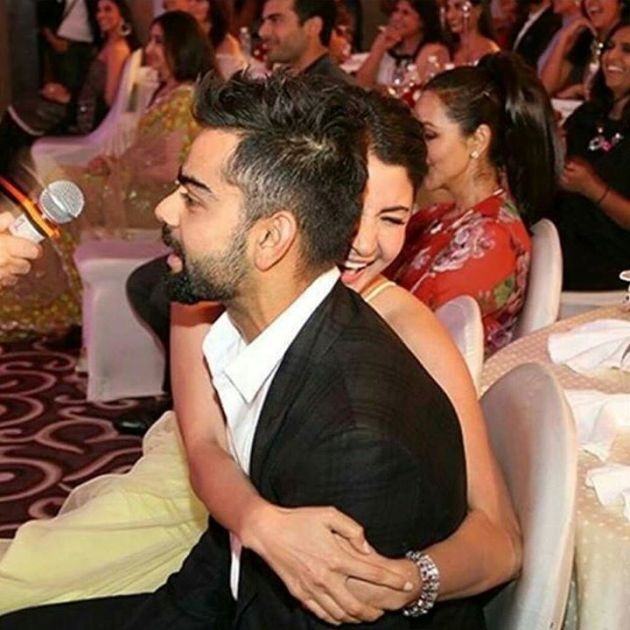 The actress looked gorgeous in her 'Gauri and Nainika' gown and also gave a statement saying, "Beauty has nothing to do with the products you apply. If I can have good and positive thoughts and not fall into a negative state of mind a lot of us get into, then you end up being a really positive person."
Anushka will soon start shooting for her upcoming Karan Johar film, co-starring withAishwarya Rai Bachchan and Ranbir Kapoor.