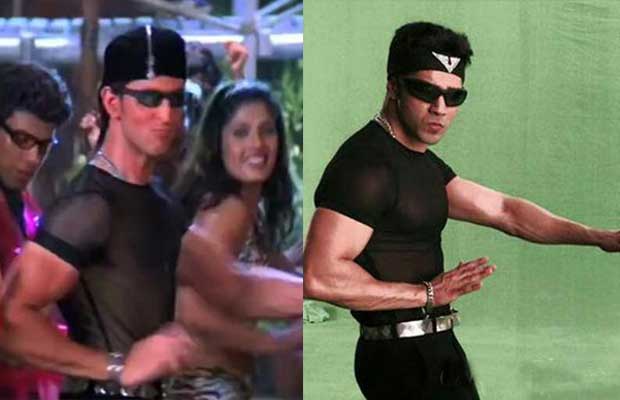 Why Is Varun Dhawan Copying Hrithik Roshan?
Remember Hrithik Roshan's famous dance moves in his body hugging transparent black t-shirt from the iconic song Ek Pal Ka Jeena from his film Kaho Naa.. Pyaar Hai? Of course, how can one forget that song. If in case you don't remember, here's something that will certainly refresh your memory! Here are the pictures of Varun Dhawan recreating the very famous dance movements of Hrithik Roshan from his song Ek Pal Ka Jeena.
Recently, Varun Dhawan's pictures started making its round all over the internet. In the picture, we see the Badlapur actor Varun Dhawan dressed exactly like Hrithik, from his song Ek Pal Ka Jeena. Not only that, Varun imitates the perfect facial expressions and dance moves. The actor is accompanied by choreographer Ganesh Hegde.
In the picture, both the men pose like Hrithik and make a perfect pout face. Now we are curious to know whether the stills are from a film, or a separate music video. And if it is from a film, is it from ABCD 2? Could this possibly be a tribute to Bollywood Greek God and dancing machine, Hrithik Roshan?