News & Gossip
UP Female Cop Who Brought Her Baby To Work Is Getting Transferred, The Reason Will Win Your Heart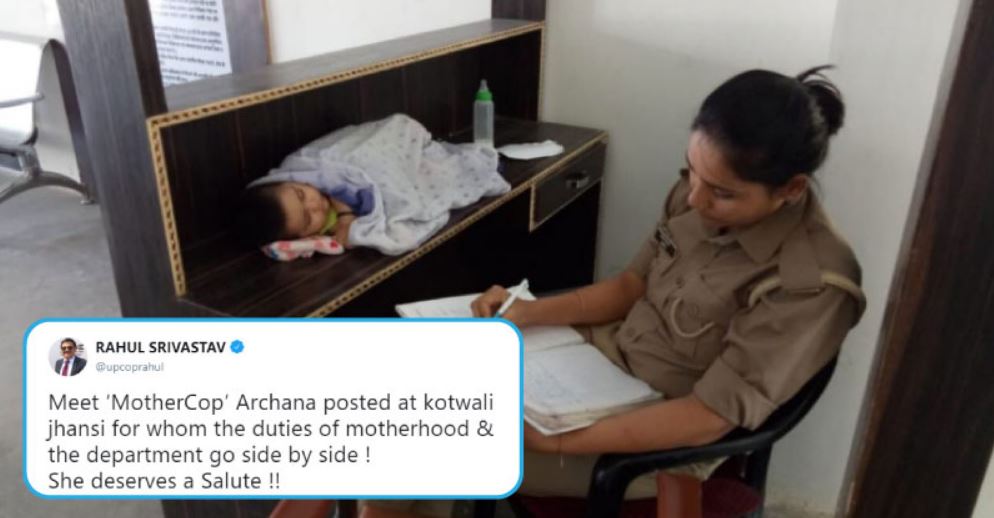 Gone are the days when women were supposed to be restricted to the household chores and taking care of babies. Nowadays, they are shining like a star in each and every field. They are no less than men. In fact, some of them are better than men, as they balance their personal and professional lives to perfection without complaining. These women are an inspiration to millions of female out there. Today, we are going to talk about one such lady, who has inspired everyone with her strong will and hard work. The lady we are talking about is a female constable named Archana from Uttar Pradesh, who took her baby to her work.
Archana brought her six-month-old baby to her office so that she could order to take care of the baby while working at her station. The lady cop deserves to be applauded just for this. First of all, check out the picture down below.
Meet 'MotherCop' Archana posted at kotwali jhansi for whom the duties of motherhood & the department go side by side !
She deserves a Salute !! pic.twitter.com/oWioMNAJub

— RAHUL SRIVASTAV (@upcoprahul) October 27, 2018
This picture went viral in no time. Netizens even started giving suggestion to make the workplace kid friendly. Some of them asked to build a crèche, whereas others asked her boss to offer support to her in a better way. Check out some of the comments down below.
1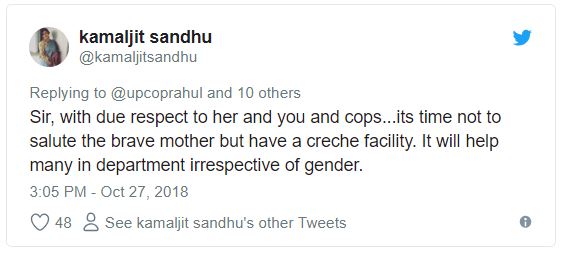 2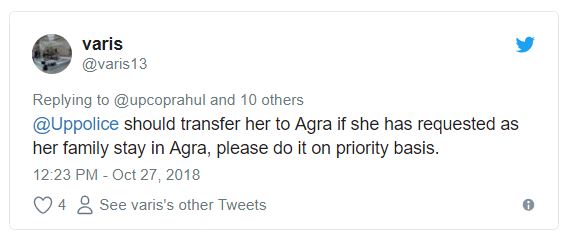 3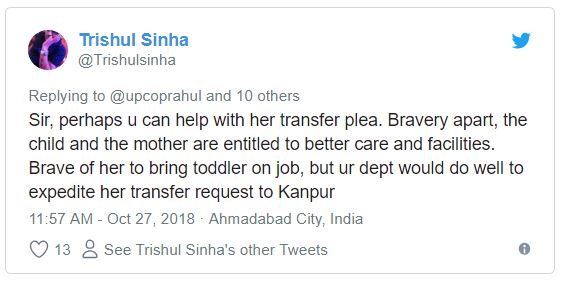 4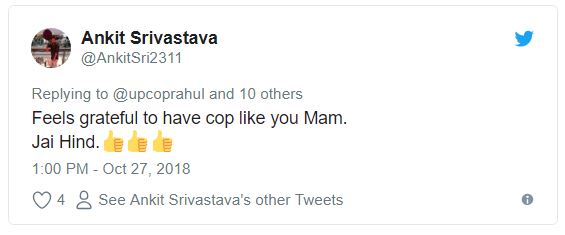 5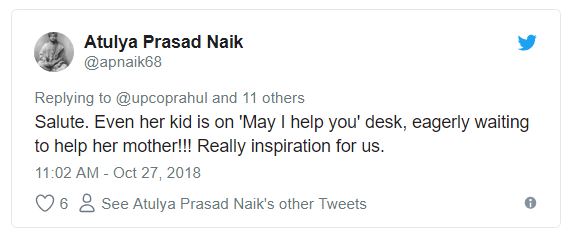 Archana Jayant was posted in Jhansi station when this picture went viral on the social media. Soon after this viral picture, DGP of Uttar Pradesh transferred her to Agra, which is her native place. If that was not enough, he also told her that department is looking for crèche options in the police department.
That's awesome. More power to you girl!