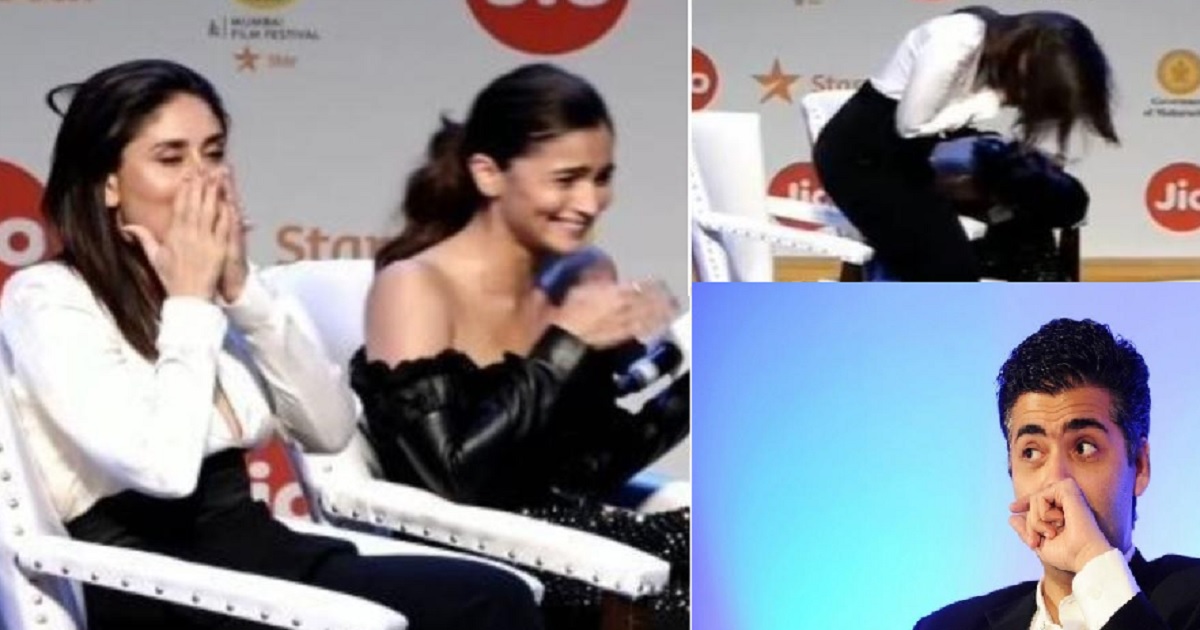 Actor Alia Bhatt made her chat session with Kareena Kapoor Khan and Karan Johar hilarious and interesting. This time again she made cute mistakes at the Jio MAMI film festival. Raazi actress felt embarrassed when she let slip the F-word in front of the audience.
The video from the event is going viral where Alia is praising her inspiration, Kareena Kapoor Khan. "She has genuinely been an inspiration to me. Earlier there was this thing that if an actress gets married, her career slows down a bit but she totally broke that for all of us," She  said
Alia then went on to talk about how friends and she always talk about Kareena's gym looks and more when she said, "Rocking that track pant with a pout, it's just f**king..!" She stopped!
Watch Video,
https://www.instagram.com/p/B3l_Io7HO3U/?utm_source=ig_web_copy_link
Kareena was in a shocked and her hands on her face. Karan did not hear what Alia had said and asked Kareena about it. When he was told, he scolded Alia, "Is this how I raised you?" The audience laughed at Karan's words.