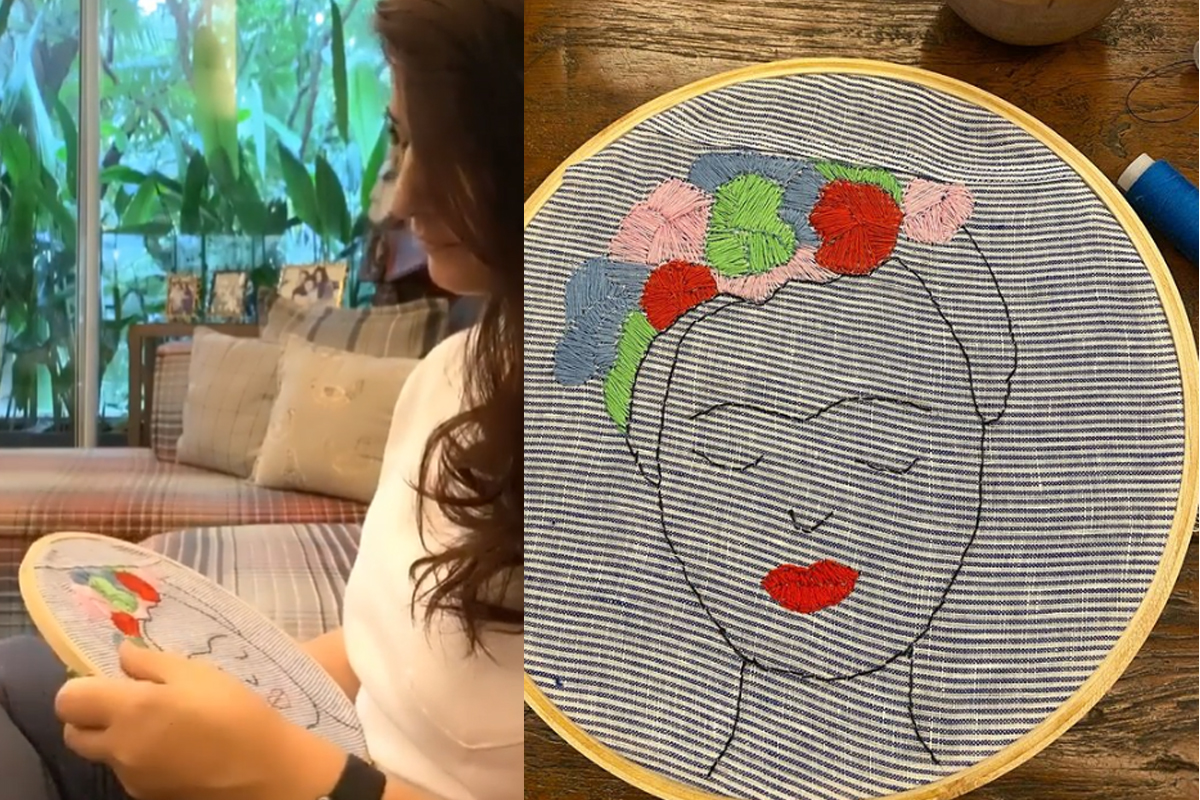 Twinkle Khanna did this after almost 20 years | Watch
Former actress, now an author and a producer, Twinkle Khanna has shared her memories regarding learning to knit, sew, and paint as she was growing up. She uploaded a video of herself on her Instagram as she tried doing embroidery after about 20 years.
While telling how she learned the skills, in the caption of the video she mentioned, "While growing up in my Grandmother's house, we all learnt to paint, sew and knit. After twenty years I am trying my hand at embroidery again, struggling but trying. I can still hear my Nani's voice echoing in my head, 'Tina, don't do untidy work."
Twinkle is someone who is regular about posting things from her day to day life on her social media handles. Amidst the lockdown time, she was often seen sharing throwback pictures, funny banters with husband Akshay Kumar, family shenanigans, and so on.