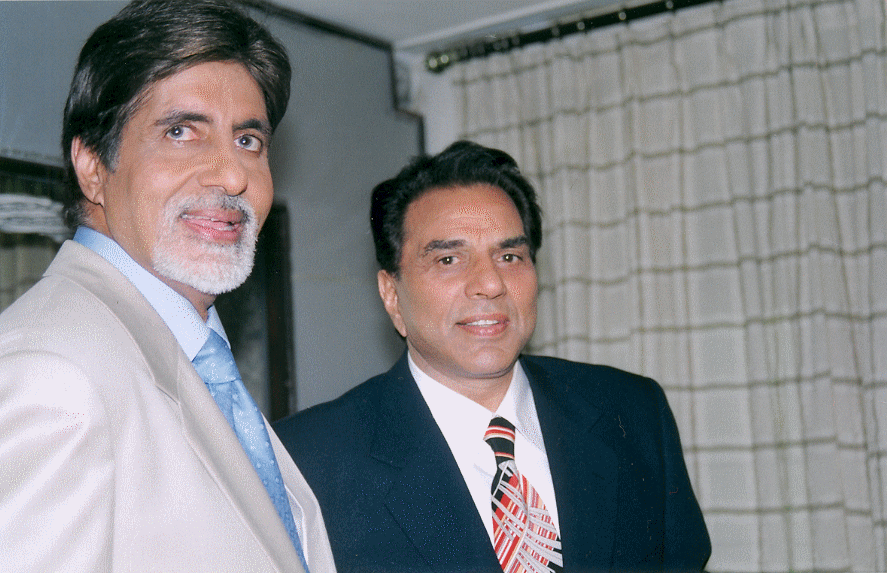 Amitabh Bachchan and Shashi Kapoor
These two veterans worked together in around 16 movies and showcased a true picture of compatibility. The scene "Mere Paas Maa Hai" wouldn't have been possible without these two having such a brilliant connection.
They worked in movies like "Akayla", "Namak Halaal", "Silsila", "Shaan", "Do Aur Do Paanch", "Suhaag", "Trishul", "Kabhi Kabhi", etc. – almost all of them being superhit.
The clear secret of their collaboration was their obvious off-screen comfort zone coming up trumps on-screen as well. Usually when two stars come up together, there is a possibility of clash in ego but this was absolutely missing between them.
And speaking of music, Shashi and Amitabh did not enact too many songs together, but Hum Jhooth Bolte Hain from "Imaan Dharam", Mohabbat Bade Kaam Ki Cheez Hai from "Trishul", the two "Suhaag" hits Ae Yaar Sun Yaari Teri and Meri Rab Ne Bana Di Jodi and Yamma Yamma and Jaanu Meri Jaan from "Shaan" were all hits.