Hollywood
Top Producers of The Ellen DeGeneres Show ' quit amid workplace investigation: Reports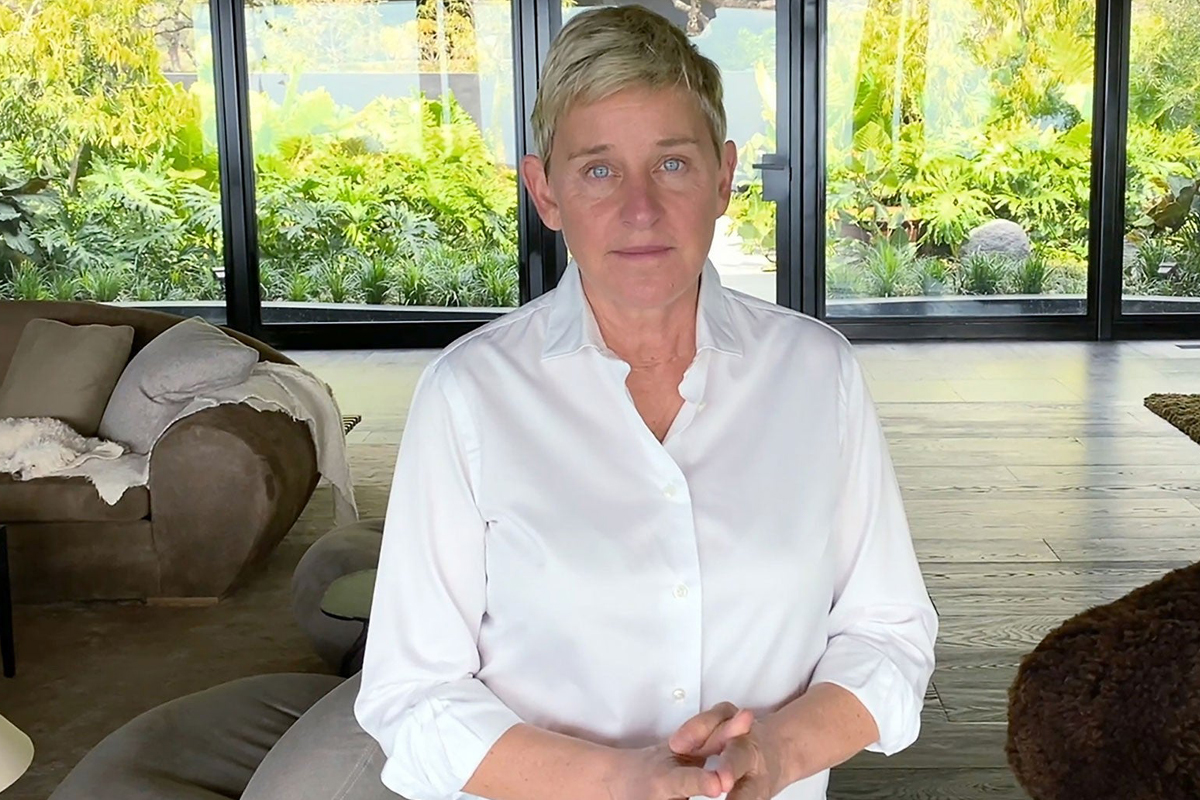 Popular American celebrity talk show, 'The Ellen DeGeneres show' has been making headlines for all the wrong reasons. The show is in controversies since a few employees and staff of the show complained about toxic work culture on the sets. Where some employees levelled serious allegations like experiencing racism, workplace intimidation, and mistreatment by show colleagues, an ex-staffer went on to the extent of comparing the workplace environment to that depicted in the movie 'The Devil Wears Prada.'
The talk show host, Ellen, however, had released a statement stating that as her name is on the show, she takes full responsibility for it. But it seems like this controversy isn't going to settle any time soon, as WarnerMedia continues to investigate the allegations, reports of top 3 producers leaving the show has also surfaced.
Where the executive producers; Ed Glavin and Kevin Leman and co-executive producer Jonathan Norman  are reported to have parted ways with the program, other top executive producers; Mary Connelly and Andy Lassner will stay with the show.
Ellen DeGeneres, who is known for her 'continual fight for equality' is currently facing an investigation ever since former employees accused her of racism, bullying, sexual harassment and fostering a 'toxic environment' behind the scenes of her famous talk show. Holding a meeting via Zoom, the talk show host, Ellen DeGeneres, apologized to anyone whose feelings were hurt, "I care about each and every one of you. I am grateful for each and every one of you. I feel like I've kind of let the ball drop a bit because I'm focused on the show, I go in and I do the show, and I've just let everybody to do their jobs – to run different departments. And it just became a well-oiled machine, and I think that is the problem."
The 62-year-old comedian further said, "It's not a machine. This is people. These are human beings that are working hard every single day to put this together. This show would not be what it is without all of you."
"I'm also learning that people who work with me and for me are speaking on my behalf and misrepresenting who I am and that has to stop. As someone who was judged and nearly lost everything for just being who I am, I truly understand and have deep compassion for those being looked at differently, or treated unfairly, not equal, or – worse – disregarded. To think that anyone of you felt that way is awful to me," Ellen further apologized for the alleged toxic environment on her show.
To extend support to their industry friend, many celebrity stars came forward to give Ellen some positivity in these times of negativity.