Kiki Challenge has taken the internet by storm. It is not a regular dance challenge. It is based on Drake's popular song 'In My Feelings'. Also known as the Shiggy Challenge, it was originally started by Comedian and Instagram star Shaggy. The challenge is to jump out of a moving car and dancing on the track while the car is still moving. From common people to celebrities, almost everyone has tried this challenge.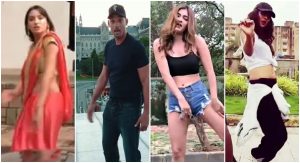 From Will Smith to Nora Fatehi to Adah Sharma, many celebrities tried this challenge but two farmers of Telangana are finally crowned as the winners by the internet. They are Geela Anil Kumar, 24, and 28-year-old Pilli Thirupathi who are seen shaking their legs with a pair of bullocks. The innocence, scenic beauty, and funny beats won the hearts of netizens.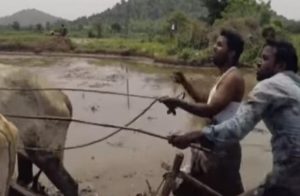 The video was conceptualised and uploaded by filmmaker Sriram Srikanth on his YouTube channel "My Village Show". His village is Lambadipally in Karimnagar district of Telangana.
The farmers practiced the dance before being shot, but they were very natural in the video as we can see some desi beats. Sriram came up with this idea when he saw and heard the news of people getting injured dancing alongside moving cars.
The video was posted by Comedian and TV show host Trevor Noah with a caption, "they just won the Keke challenge".
Here's the video below.
What do you think about this Kiki Challenge video? Do let us know in the section below.