News
The Reason Why Former PM Atal Bihari Vajpayee Didn't Get Married
The three-time Prime Minister of India Atal Bihari Vajpayee left for the heavenly abode on 16th August. He was admitted in AIIMS for nine weeks and suddenly his health condition turned worse. He was suffering from urinary tract infection and chest congestion. A seven-day mourning is announced by the centre and the funeral will take place at Smriti Sthal in New Delhi at around 4 pm today. All the top politicians from Narendra Modi to Amit Shah to Rahul Gandhi mourned the loss of the tallest BJP leader.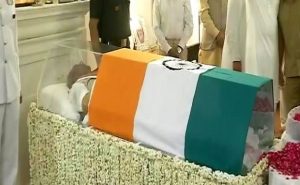 Not only his party leaders, also his opponents respected him for his intelligence and democratic principles. During his tenure, he had some big achievements like nuclear tests, Kargil War success, etc.
We all know that Atal Ji was unmarried and many times he was asked why he decided to stay single throughout his life. He used to say that due to his busy schedule he gave up the idea of marriage. Apparently, he didn't get married as he devoted his entire life to Rashtriya Swayamsevak Sangh and became a Pracharak. Also, it is being said that he was in love with a female friend Rajkumari Kaul but due to family issues they couldn't get married. But their friendship continued. Rajkumari Kaul got married and even her husband knew about Atal Ji and her relationship and he respected it.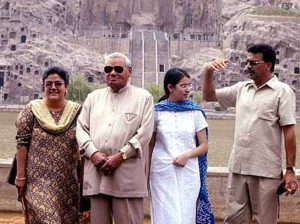 Namita, the daughter of Rajkumari Kaul was adopted by Atal Ji and, and she used to live with him and the Kaul family took care of the former Prime Minister in his old days.
Today Atal Ji is not with us, but his poem, speech, teachings will remain in our heart. The nation can't forget such a legend and leader like him.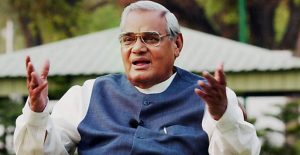 May his soul rest in peace!