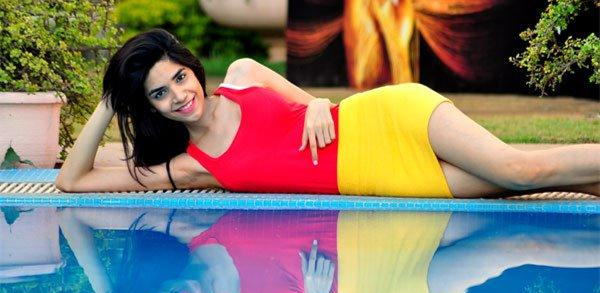 Tere Sheher Mein fame Anjum Fakih interview
credit: Tellychakkar
The gorgeous actress Anjum Fakih, has amazed the world with her portrayal as Rachita in Tere Sheher Mein. The leggy lass got chatty with Tellychakkar.com for our fun Quickie section. Take a look….
Your 2am friend?
My friend Puneet Malik.
Kiss with your eyes open or shut?
Shut.
Hottie who you would like to get naughty?
Chris Hemsworth (Thor).
Ever hit by a same sex?
Many times.
First thing you want in the morning?
My bed tea.
And the last thing you do at night?
I enjoy my chit chatting with my pet cat Ivy, before sleeping.
Given a chance which magical power would you want?
Teleporting.
Who do you want to go on a quickie date with?
Although I don't want a quickie, but it would be Chris Hemsworth again.
One night stands are…
I don't believe in it.
You get bowled over easily by or whom?
Intelligence and productive conversation.