Trending
Tech prodigy Manpreet Singh's journey of being the youngest entrepreneur is impeccable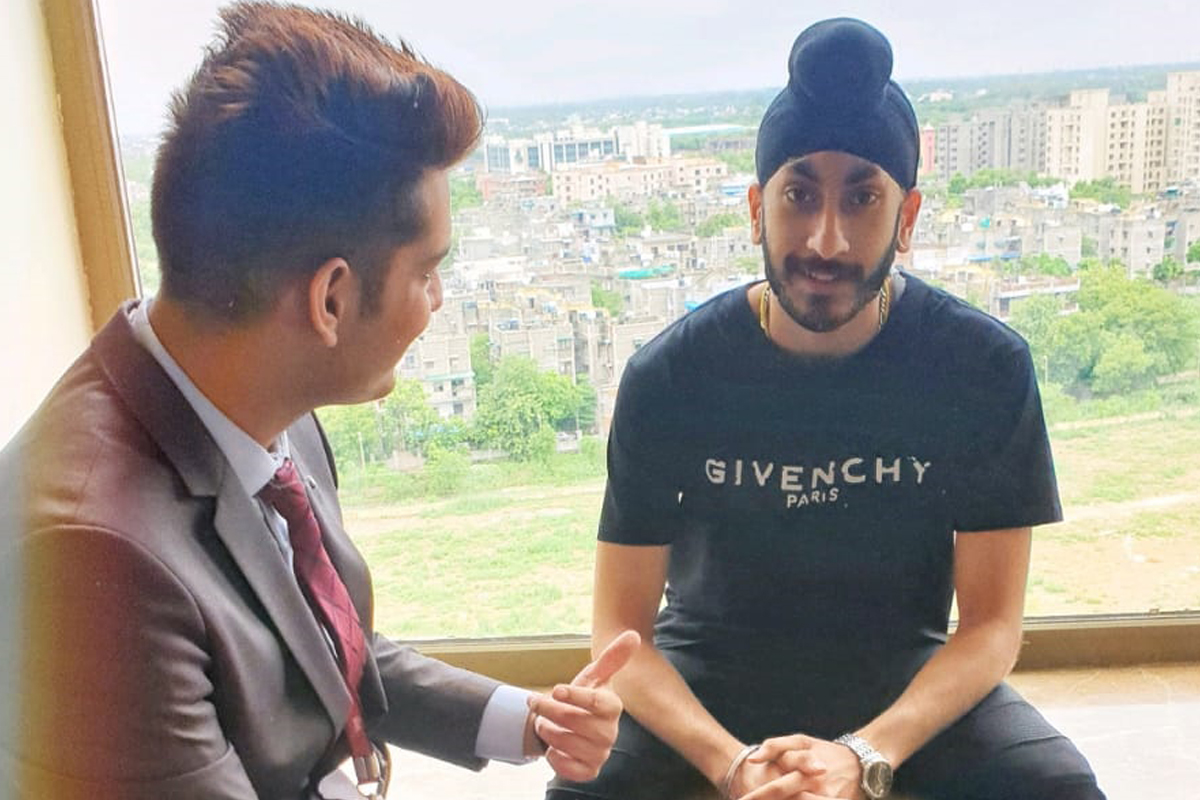 Maturity doesn't come with age; it comes with the acceptance of responsibility. At the age of 10 or 12, when kids usually think of what sport or game they would pick to play this evening, there was one Manpreet Singh, who had a clear vision of developing websites and apps. He, however, never dreamt of being a 'cyber baron' but he was definitely committed towards becoming the boss of his own firm.
Manpreet was a determined grown-up child at the mere age of 9 when he lost his father Mr. Suraj Singh to cancer. Life was like a seesaw for Manpreet and his mother but what helped them overcome the darkest phase of life was their positive approach and Manpreet's firm determination. He added feathers to his cap by becoming the youngest entrepreneur at the age of just 20.
Computers, websites, apps, and technology are the best suited words to describe Manpreet. During his childhood days too, his love for gadgets was impeccable.
Manpreet is a strong believer of the famous quote – "Opportunities don't happen. You create them." The tech prodigy made his own rules and he stuck to those from the very early ages of his life. Developing websites and apps was his passion but he very soon realized that this could be converted into a full-fledged business. He approached several clients and his talent was praised by one and all.
The all-time software giant Microsoft's online resources helped Manpreet in polishing his skills. He was good but he wanted to be called the best. His hard work earned accolades for him when he got recognition by Microsoft India and Microsoft UK.
Talent speaks volume and this was the case with Manpreet Singh. He attended 3 Microsoft tech events in the year 2017 and surprisingly, he was the youngest of all the techies present under the roof. Just a year after in 2018, he met Mr. Bikram Singh Multani, who was looking for a partner to form a company. It was astonishing for everyone to see young Bikram Singh Multani and Manpreet, founding their own brand 'Innokrats'.
Innokrats is a tech company focused on Network Attached Storage devices.
It is rightly said that if we stop learning, we will stop growing!!! Following these lines, Manpreet went to the United Kingdom to complete his further studies. A wise brain impresses everyone and Manpreet's story too is similar. He was praised by people from his industry abroad and he made a name for himself among them. He developed good contacts and he took their help in learning and growing.
He got the 'proud' tag of the youngest entrepreneur after he cemented his foot in the tech sector, real-estate sector, food tech, and sustainable fashion industry. In 2020, he is planning to launch a company in the USA under the name V-Carte with his partner Bikram Singh Multani. The duo hit a great chord in terms of professionalism as Bikram focuses on the development of the products and Business structure while Manpreet Singh is a master in Public Relations, Branding, and Marketing of the companies.
In a first initiative, the prime focus of V-Carte is to launch contactless business cards to reduce the wastage of paper-based business cards. Moreover, soon they'd be launching a Food-Tech company in London after the Covid-19 among many other projects under research and development.
Manpreet Singh has set an example for several budding and aspiring young entrepreneurs and his 'mantra' of hard work and dedication for attaining success is an inspiration for many.