News & Gossip
Sushant-Sara's intense love story ended due to pressure by the B'town mafia? Wonders SSR friend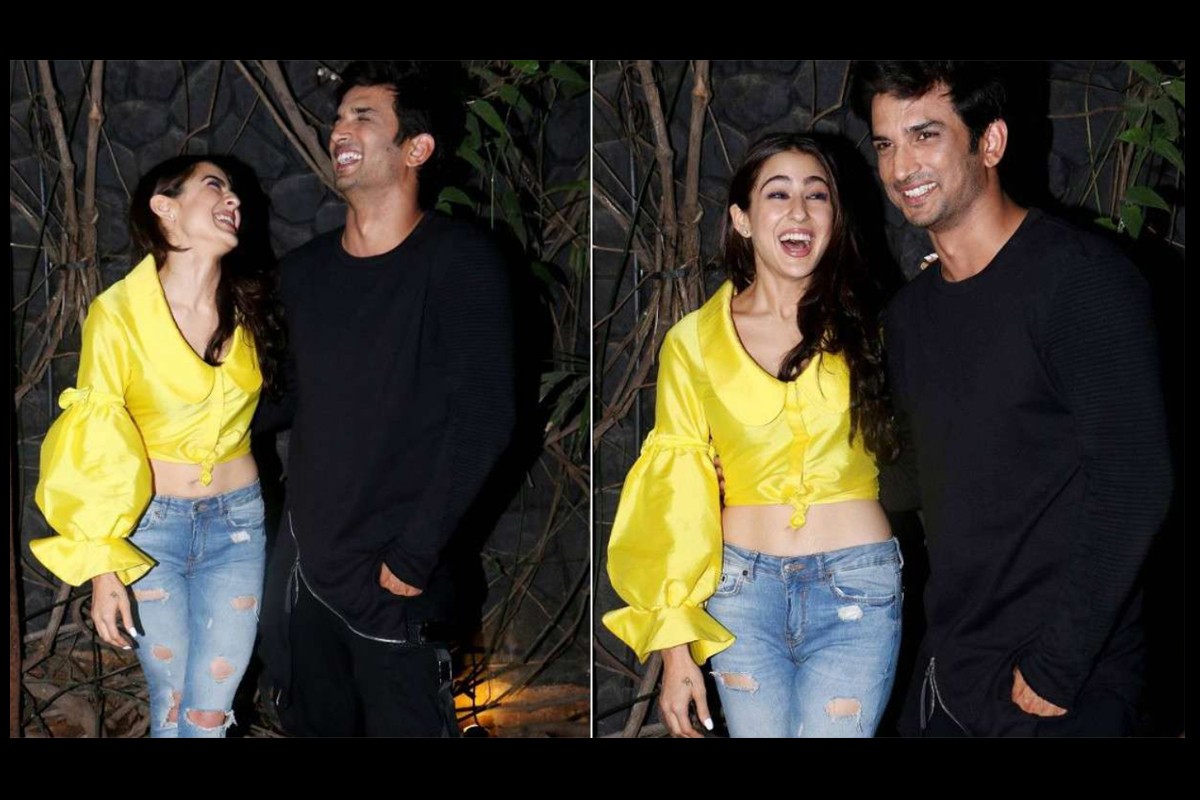 As we all have seen the sizzling chemistry between Sushant Singh Rajput and Sara Ali Khan in her debut film 'Kedarnath'. But very few of us were aware of the fact that this online chemistry was already a reality back then and the two were coming close on the sets of 'Kedarnath'. Revealing shocking details from their alleged love-life, Sushant's friend Samuel Haokip recently took to his Instagram account where he claimed that the two were totally in love and were so inseparable. However, Samuel also alleged that this relationship didn't last long and that it was Sara who broke up with him.
In his Instagram post, Samuel wrote, "I remember the time during Kedarnath promotions Sushant and Sara were totally in love. They were inseparable. so pure and childlike innocence. They both had tremendous respect for each other which was so rare to see nowadays in relationships. Sara along with Sushant had genuine respect for everyone in Sushant's life be it family, friends and staff. I wonder whether Sara's decision to break up with Sushant right after Sonchiraiyaa's box office performance was due to any pressure by the Bollywood Mafia (sic)," Samuel theorized.
To note, Samuel Haokip was one of the closest friends of Sushant Singh Rajput. And he was part of almost everything happening in Sushant's life. Recently, Rhea Chakraborty in her statement had alleged that Sushant's sister Priyanka had misbehaved with her after getting drunk in a party last year in April.
But as per media reports Samuel, who was present at that time told how Sushant was pissed off with his sister due to his girlfriend Rhea, "I am aware about the conflict that happened between Sushant and his sister as I was present in the house but I didn't know the reason for the argument until I read this in the media. Although, I knew it was about someone misbehaving but who misbehaved with whom I didn't have an idea. I didn't ask anything to Sushant or Priyanka Di regarding that as it was their family matter. Sushant was pissed off and after that Priyanka Di also left for Delhi."
https://www.instagram.com/p/CEGPebPh3Wz/
Sushant Singh Rajput was found dead at his Bandra residence on June 14 under mysterious circumstances. It was, however, alleged that the actor had committed suicide but no suicide note was found in his apartment, which raised suspicion. Now the case has been transferred to Central Bureau of Investigation for further investigation, where Enforcement Directorate is also probing under Prevention of Money Laundering Act (PMLA) angle.