News & Gossip
Suniel Shetty Shares His Thoughts On The #MeToo Movement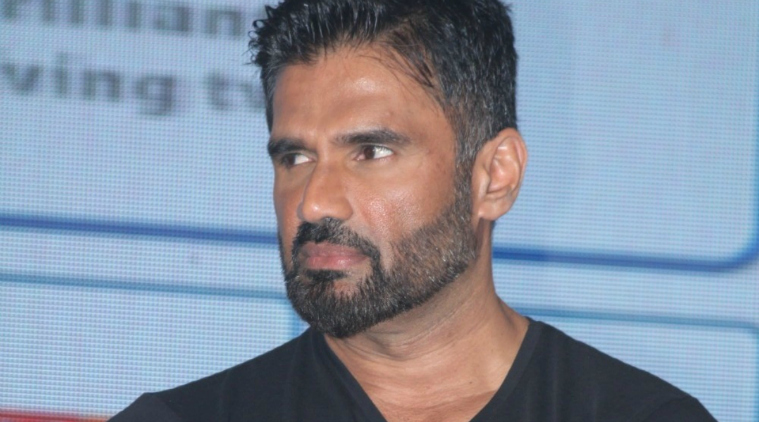 The #MeToo Movement is at its full pace in Bollywood with newer stories and incidents involving names of Big Personalities in Bollywood coming out! The torch bearer of the movement, Tanushree Dutta laid a foundation so strong that all women have now been empowered to come out and reveal their stories to the world without any shame or fear!  Suniel Shetty has expressed his views on #MeToo!
https://www.instagram.com/p/BpoEnnqhei6/
Talking about the Tanushree Dutta and Nana Patekar Controversy, Suniel Shetty said, "As far as Tanushree goes, yes I was there, an incident happened. But as far as I am concerned Tanushree didn't mention that she was harrowed, probably, because things happen between a director and a producer and an artist. I had my share of fight and they had their share of differences but that is a problem that happened between the two of them. When one had to standup for it one stood up for it. She was unwell and she expressed her opinion. We seconded her so we are no heroes. Any man in my place would have said that. It could be a misunderstanding."
https://www.instagram.com/p/BpH6yYpBea3/
"Tanushree speaking about all the problems she had, fantastic, strong enough to come out and talk but I think we should listen to both sides always and then take a decision as to what we are going say or think about it", he added.
https://www.instagram.com/p/Bk_7AEmBze0/
Speaking over the #MeToo Movement and its acceptance in the Industry, Suniel Shetty said, "The #MeToo movement is unbelievable. It needed to happen a long, long time ago but the only thing that saddens me is there is a lot of nonsense and trash going on also. For some of the girls who have come forward and told us about the horrific experiences they have gone through, we need to respect and support that. When something light comes in and frivolous talk comes in, it dilutes the moment. My only saying is let it be genuine. Let's not use this platform to talk about affairs that have gone sour or somebody is disappoint or angry with someone, but let's use this platform for what it is."
"Let's support and appreciate the girls who have had the guts to come forward and talk about the ordeal they had to go through", he added.
Stay tuned for more updates!