Television
Ssharad Malhotra and Ripci Bhatia's Roka ceremony's picture LEAKED!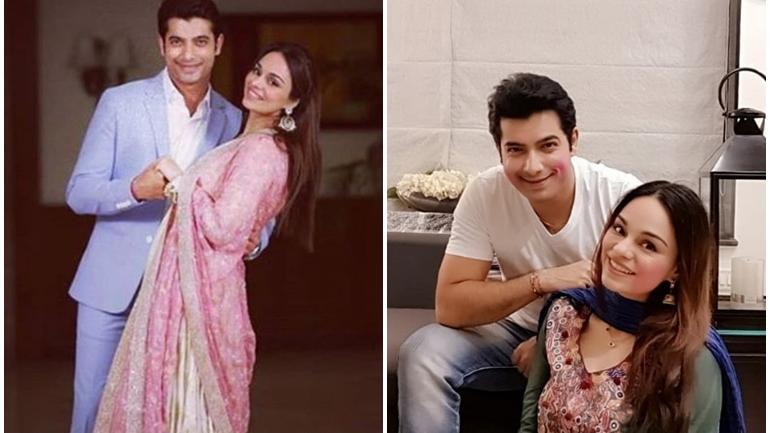 Ssharad Malhotra, the well known TV actor, who once dated Divyanka Tripathi is all set to marry his current girlfriend Ripci Bhatia! The pre-wedding festivities will kickstart from April 18 and the couple will get married in a Gurudwara on April 20! Ripci Bhatia shared a romantic still from the Roka Ceremony captioning it, "Will you ever stop running…he asked. Only if I find something worth stopping for..she said And so she did!"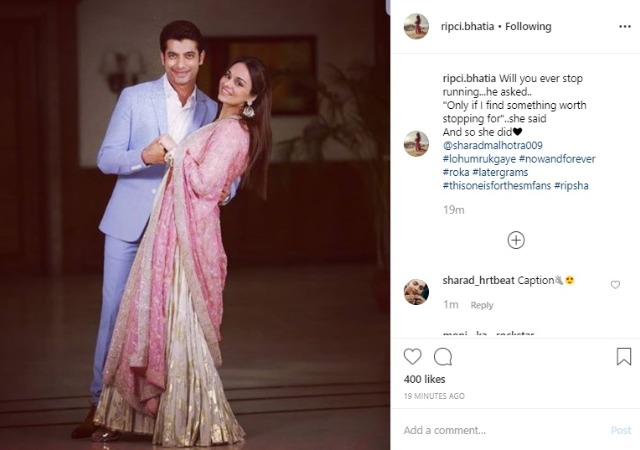 Ssharad Malhotra spoke to a leading media house about his marriage. In an exclusive interview he said, "No one expected that I would marry so soon. They thought I would give it a year but then when you meet a person and strike that connect, you know it is right. I always believed that marriage will happen when it has to happen. I feel it's right to marry now. But my friends are teasing me about being a runaway groom."
https://www.instagram.com/p/BwJ0FBrhYow/
Talking about the wedding jitters he added, "Yes, there is happiness, a bit of nervousness and excitement. I have planned a few things to surprise Ripci. I hope I can pull them off nicely. I cannot reveal as it's a surprise. Thankfully, I have a great team looking into the preparations. I do not have to stress much. Pawan Kumar, the producer of my current show and I have been friends since years. He is looking into the details. I am so happy that a friend is doing this for me."
https://www.instagram.com/p/BvmmvYbBGeL/
He also spoke about his to-be wife Ripci. He said, " think I was fascinated by her love for travel. I love to travel but don't get the time. Ripci has immense wanderlust. She has a lovely sense of humour. Moreover, she is an independent working woman. I love women who are financially independent and empowered. She is a very grounded woman. I do not need someone who treats me like a star. I want someone who keeps me rooted. Ripci manages to do this very well."
Stay tuned for more updates!