News & Gossip
Sonu Nigam threatens to expose Bhushan Kumar; reminds him of Marina Kuwar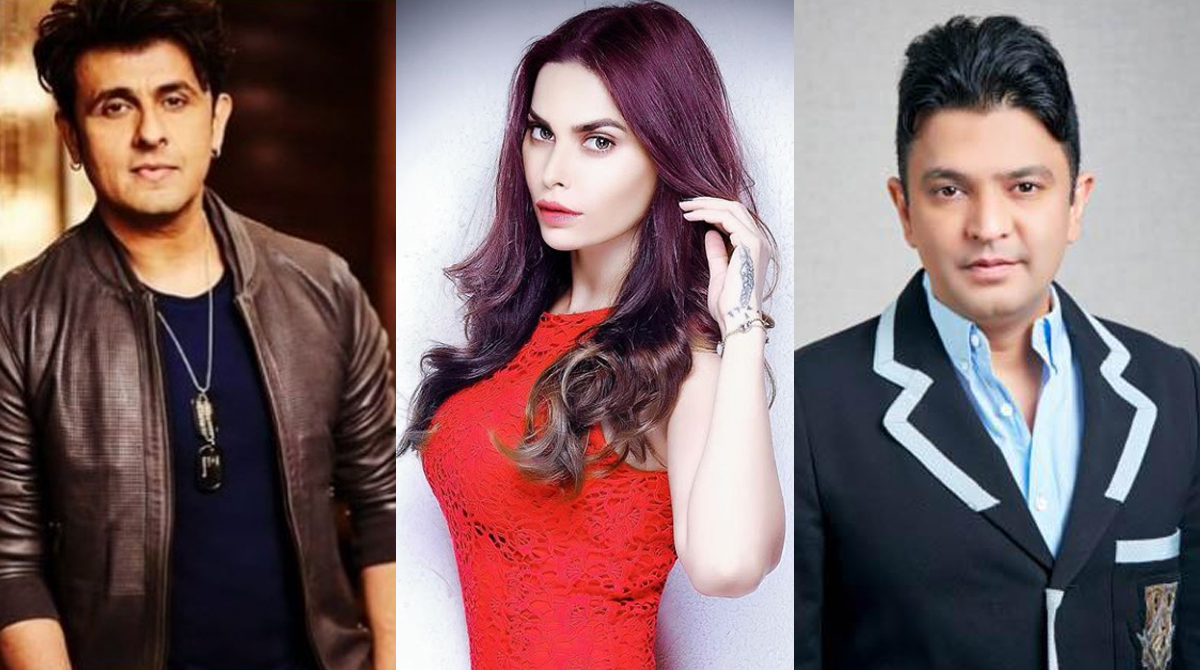 Bollywood singer Sonu Nigam has released a fresh video in which he has threatened T-Series head honcho Bhushan Kumar of dire consequences and also made serious allegations against him.
How this all started?
Sonu Nigam had, in a video released a couple of days back, said that the Indian music industry is run by two 'mafias' and soon people will hear suicide cases in the music industry too. He, however, took no name in his earlier video.
The fresh video:
Sonu has now released another video where he said that he is forced to take the name of Bhushan Kumar now.
He said, "Aur Bhushan Kumar. Ab to tera naam lena hi padega mujhe. aur ab to 'tu' tu ke hi layak hai. Tune galat aadmi se panga le liya. Tu bhool gyaa vo time jab mere ghar par aa aa kar; bhool gya na vo, bhai bhai meri album kar do; bhai Deewana kar do bhai; bhai mujhe saharashree se milwa do, bhai mujhe Smita Thakur se milwa do; bhai Bal Thackeray se milwa do. Bhai mujhe Abu Salem se bacha lo; yaad hai nabacha lo mujhe bhai Abu Salem Galiyaan de raha hai; Yaad Hai ki nahi ye sab? main tujhe keh raha mere muh mat lagna bas. Marina Kuwar yaad hai na? Vo kyu boli, vo kyu back out kari. ye mujhe nahi pata. media to pata hai. Mafia kis tarah function karta hai. Uska video mere paas pada hai. Ab agar tune panga liya to video main tere Youtube channel me daal dunga. Aur bht dhoom-dhaam se daalunga. Samjha? Mere muh mat lagna abse. (I have to take your name now Bhushan Kumar. You don't deserve my respect anymore. You forgot the time when you used to run behind me for doing songs? You used to beg me – Please help me meet Sahara Shree, Bal Thackeray, Smita Thakur. You remember when you came to me and said please save me from terrorist and gangster Abu Salem? you forgot everything? You remember Marina Kuwar? Why she said and why she backeout; Media knows how Mafia functions. I have that video. I will upload it on my Youtube channel if you will come across me now)."
Sonu said that he took nobody's name earlier and he just requested everyone to be kind to the newcomers and let them work. He said, "But Mafias will work like mafias!" Accusing a leading newspaper of being unethical, Sonu added, "They are sending press releases against me and a newspaper is publishing it without knowing the truth."
https://www.instagram.com/p/CBuhzliheli/
To remind you all, Marina Kuwar is the same television actress who had accused Bhushan Kumar of sexually accusing her. She had raised her voice in the year 2018 when #MeToo movement was on a rise in the industry.
Several voices have been raised now after Bollywood actor Sushant Singh Rajput committed suicide. A probable reason behind taking such an extreme step is considered to be 'depression'. It is alleged that few big names including Salman Khan, Karan Johar, Yash Raj Films, Sanjay Leena Bhansali, and others have boycotted Sushant from the industry.