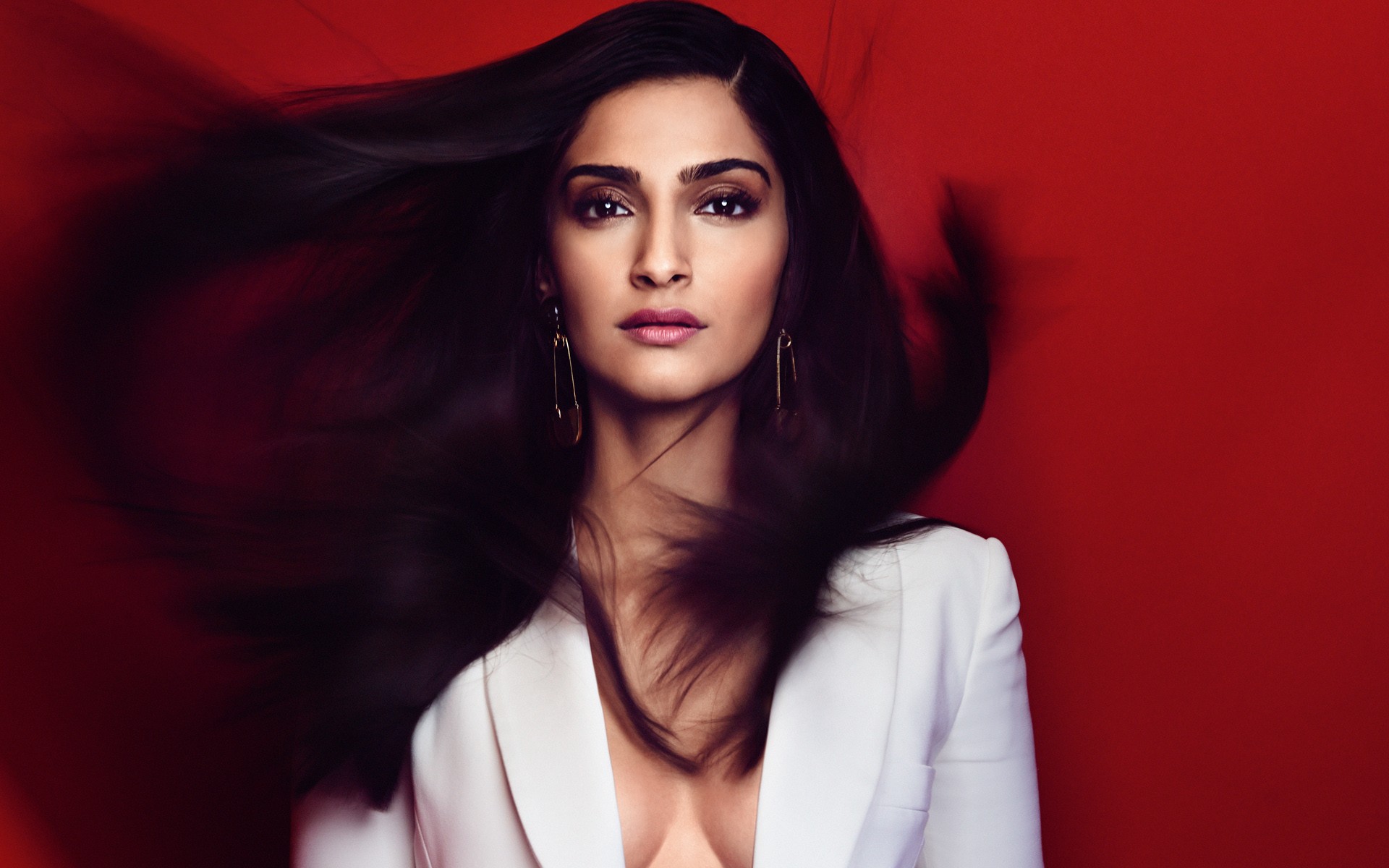 Post all the hustle bustle of her wedding, Sonam Kapoor is now back on work front after her short wedding break! And the first coming up his the long awaited Cannes Film Festival! Like every year, she will walk the red carpet at Cannes 2018 for L'Oreal brand at the French Riviera this year as well! This year is special and different from her past years at Cannes since Sonam Kapoor is now Sonam Kapoor Ahuja and people have higher expectations from the newly-wed this year concerning her appearances at Cannes!
With all the news making round about Sonam Kapoor being bothered about her going to Cannes without her sister Rhea Kapoor who is also her stylist, for the first time, here comes Sonam Kapoor's first look from the 71st Cannes Film festival is out and the newly wed actress looks stunning in a black and white dress!
https://www.instagram.com/p/BiwQARUnTr1/?hl=en&taken-by=sonamkapoor
https://www.instagram.com/p/BiwQGvln9Ta/?hl=en&taken-by=sonamkapoor
https://www.instagram.com/p/BiwQPcLHdrd/?hl=en&taken-by=sonamkapoor
Her outfit from her first look is by Mother of Pearl brand which is London label brand! The handbag she is seen carrying is from Bottega Veneta, an Italian brand specially known for leather bags and her footwear is from Chloe which is again a french fashion luxury house! Sonam Kapoor is brilliantly styled by her sister Rhea Kapoor and Deep Kailey!
Looking forward to more of such fashion goals from her this year at Cannes! She is to walk the red carpet on 14th and 15th May, 2018!
Stay tuned for more updates and latest news!
Do write your suggestions and feedback in the comment section below!