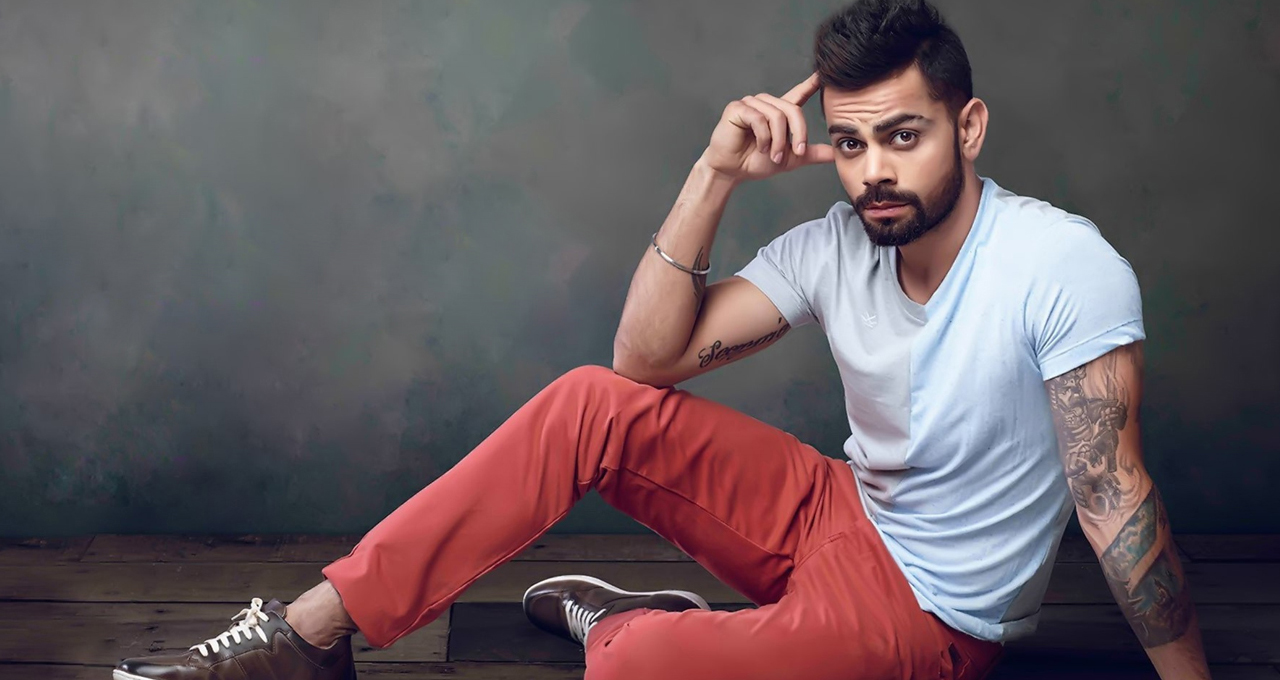 Virat Kohli
New Delhi: Indian cricket team captain Virat Kohli has retained his top position for being the most valuable celebrity brand, for the third consecutive year, beating his closest rival Akshay Kumar.
Akshay, who was at the third position last year, captured the second spot this time followed by Ranveer Singh and Deepika Padukone who both shared the third place.
Kohli made a 39% jump with his brand value going up to $237.5 million in 2019.
While, Akshay Kumar's brand value increased to $1004.5 million with a 553% increase, Bollywood's power couple Ranveer Singh and Deepika Padukone both stood with a brand value of $933.5million each.
The report was published by the Duff & Phellps' as the 'celebrity brand valuation report'. The reports were made in partnership with the Meltwater for the study to provide social media statistics and analysis for this report.
Deepika, however, has retained most valuable female celebrity status for the second consecutive year and shared the place with the Indian cricketer.
According to the featured reports, total value of the top 20 celebrity brands has crossed $1 billion mark with the top 10 celebrities alone contributing about 75% of the total value in the brands.
Aviral Jain, Managing Director of Duff & Phelps, said, "This year we saw the new generation celebrities make it to the top 20. Apart from the celebrities who were featured in last year's study, this year, we have Ayushmann Khurrana (rank 10), Tiger Shroff (rank 17) and Rohit Sharma (rank 20) with a cumulative brand value of $87.5 million."
Bollywood's king Shah Rukh Khan grabbed the 4th spot with a brand value of $66.1 million.
Meanwhile, Kohli is currently leading the 'men in blue' on their tour to New Zealand and has registered a number of records as a captain. He also became the first player to lead his side to a 5-0 win in T20 series in the country.