News & Gossip
Sonam Kapoor Unhappy With Arjun Kapoor and Malaika Arora's Affair, Is Against Their Marriage?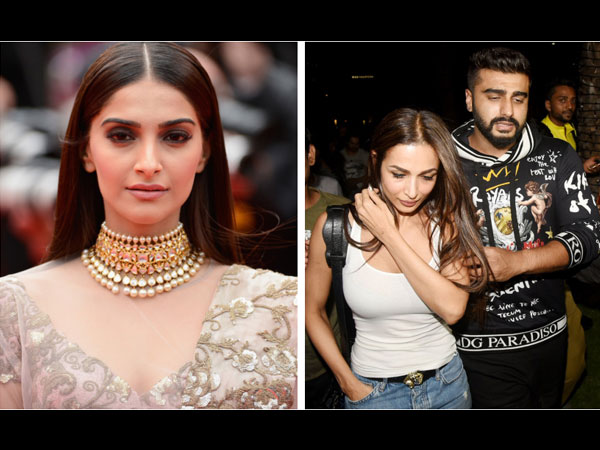 Malaika Arora Khan and Arbaaz Khan decided to go their separate ways this year. Malaika was previously married to Arbaaz Khan. Malaika's proximity to Bollywood actor Arjun Kapoor was touted to be one the major reasons for the split. The two have been spotted together on various occasions.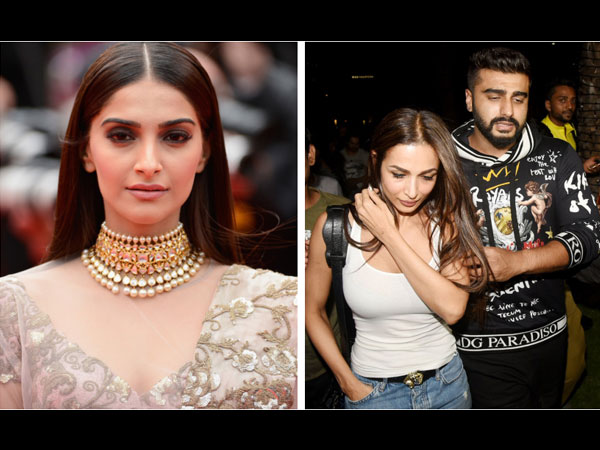 It is no secret that Arjun Kapoor and Malaika Arora are dating each other. We all know that Salman Khan is not too happy with their relationship. But as per recent reports, even Sonam Kapoor is against their affair and does not want her cousin to marry Malaika.
While Arbaaz and his family are certainly unhappy with the recent developments, a report on Spotboye.com suggests that Arjun's father, renowned filmmaker Boney Kapoor, is also unhappy with his son's choice.
The report states that Boney has asked told Arjun in no uncertain terms to maintain his distance from Malaika and Boney is also worried that Arjun's career might be in danger if he rubs Salman Khan the wrong way.
Looks like Arjun has taken his father's words seriously and hasn't been spotted around the 'Munni Badnaam' girl in the last two weeks.
As per IB Times, Sonam has advised Arjun not to enter into wedlock with Malaika. "The actress wants him to stay away from Arbaaz Khan's ex-wife. Sonam doesn't like her always buzzing around her brother."
The Reason Behind It Two years back, Spotboye had reported, "At Manish Malhotra's birthday party, Malaika drank too much and was in high spirits. Sonam Kapoor tried to salvage the situation by going up to Malaika and offering help. Sonam tried to hold Malaika, but Malaika told her in no uncertain terms to back off."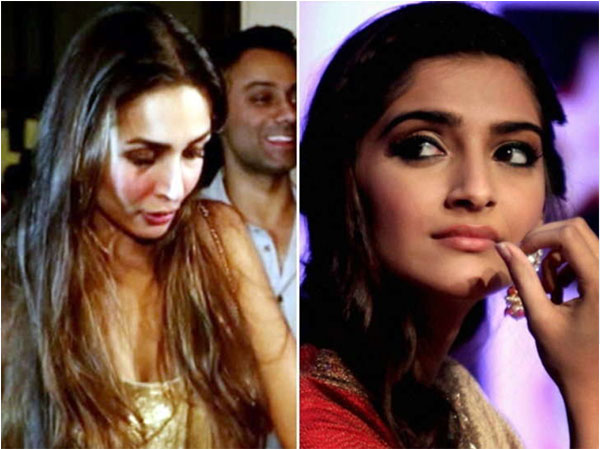 Malaika Told Sonam To Back Off "A chair was pushed near Malaika for her to sit down. Sonam backed off. Malaika told her that she will manage her ownself. At this point, Karan Johar (who had hosted the party) and Manish came forward and took Malaika inside."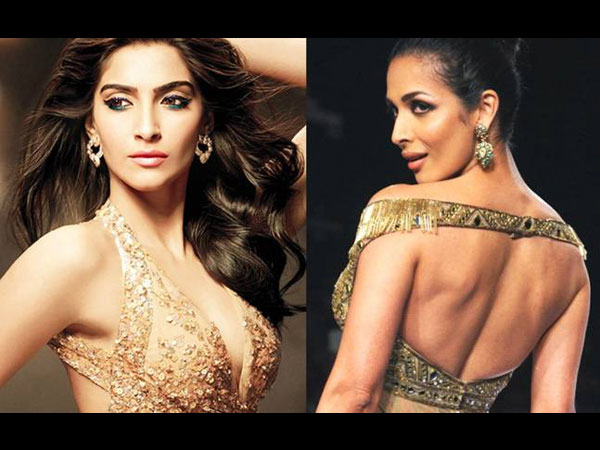 Sonam Felt Bad "Sonam was embarrassed, but yet she could nothing about it. Malaika was in mood to listen to anybody."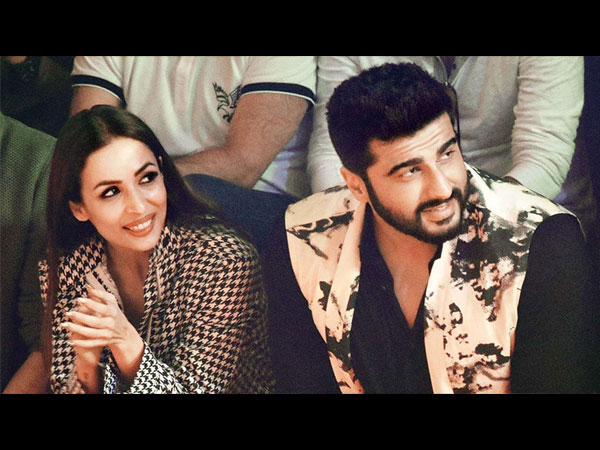 Coming Back To Arjun & Malaika Before getting married, the two wants to buy a house where they can live as husband and wife, a source told India Today, "Arjun and Malaika are looking for real estate to set up a home together in 2019 after they get married."