News & Gossip
April Gloria is the most believable Taylor Swift look alike !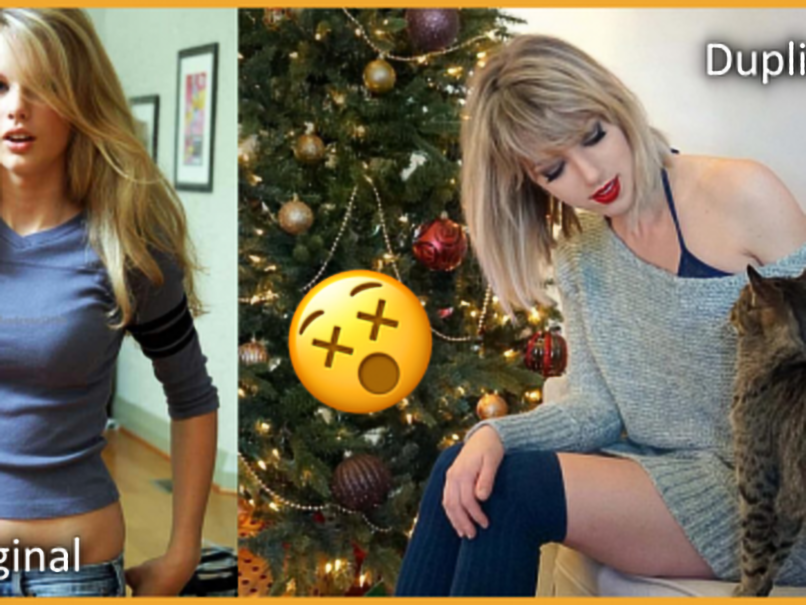 We really don't think that the name Taylor Swift needs to be introduced as she's one of the most young, beautiful, gorgeous and leading contemporary singer and songwriter in America  more precisely Hollywood and a youth icon too. As a matter of fact, her personal signature style already has received widespread and huge media coverage and a huge popularity among her fan base across the globe. Probably most of you want to have that flawless look like Swift. Similarly, here we'll like to introduce you to April Gloria, the most convincing lookalike of Taylor.
 No you shouldn't be wired and confused by looking at the above picture since it's not Taylor, it's her most convincing doppelganger or duplicate April Gloria.
We are really just damn sure that you are already jealous to see April Gloria, resemble and look strikingly similar largely to your favorite pop singer and style icon Taylor Swift. But you cannot resist wondering that how convincingly April Gloria resembles Taylor.
From the super dark lipstick to the smoky eyes, April flawlessly and successfully has managed to recreate Swift's looks.
The resemblance and similarities doesn't just end there as April Gloria has become one of the most famous and popularly in demand Instagrammers since she just very successfully nailed Taylor Swift's widely famous and trending cat eyed, red lipstick signature look. Visit April Gloria's Instagram, and you'll be amazed to see the doppelganger of Taylor.
Also, on her Instagram page you'll really get to see all the best beauty looks of Taylor Swift recreated by April Gloria.
We're damn sure that April's Instagram is the evidence and needed proof enough to convince you that there are probably two Taylors as she is a perfect lookalike of Taylor Swift.
April Gloria even generously, obediently and blindly has just religiously followed the dark makeup phase of Taylor and switched to the choker necklaces and those dark lip shades too.
We must say that April who's the lookalike of Taylor, is definitely a very religious, diligent and a loyal fangirl of Taylor Swift as she never misses any chance to copy her ideal whom she idolizes that's Taylor.
Undoubtedly we've to agree and say that makeup is an amazing art to learn. We wish April Gloria starts her own YouTube channel pretty soon in the coming future so that we all can find how perfectly she gets her makeup to lookalike Taylor.